What Our Theory of Change Means for CAEL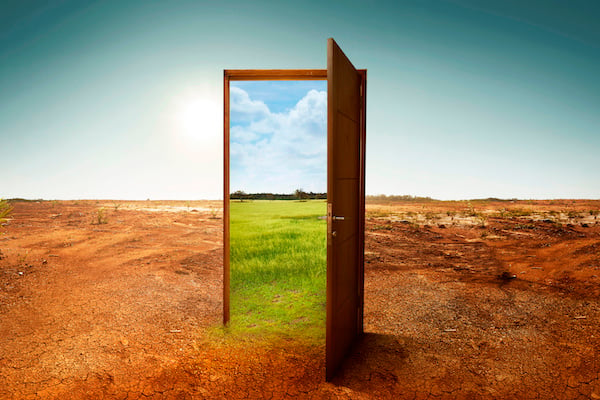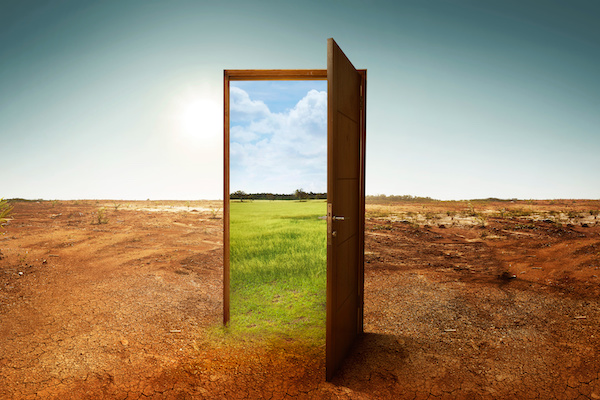 You've probably encountered the aphorism "What gets measured gets managed." Anyone with an outcome-oriented view would probably agree with that, at least on its surface. After all, no matter what your line of work is, it loses meaning when you lose sight of its intended outcome. This is deftly illustrated in another piece of well-known wisdom, the bricklayer allegory. It goes something like this: Three bricklayers were working on a wall. Someone asked them what they were doing. The least engaged answered, "Laying bricks." The second bricklayer, somewhat more animated, said, "Building a wall." The third, who was highly motivated, replied, "I'm building a cathedral." You could argue that each of the workers had some idea of how their work related to a desired outcome. But they didn't share an aspirational understanding of their work. In short, the "why" matters.
At CAEL, adult learners have been the "why" since our founding. Nearly 50 years later, CAEL members and other stakeholders that comprise the CAEL community are greater in number and diversity than ever before. Our mission brings together many different functions, including educators, training providers, workforce boards, employers, industry groups, other nonprofits, and government agencies. It is the intersectional points of these sometimes-disparate niches that form the adult learning ecosystem. Through these intersections, CAEL's adult learner reach is now more than 2 million. That's great news. But it also means that we must work harder than ever to focus on the outcomes that matter the most.
CAEL's vision is that every adult can navigate lifelong learning and career pathways that fuel economic mobility and community prosperity. Our vision is of expansive success for adult learners, in the context of the complex adult learner ecosystem. That ecosystem has many moving parts, and they occupy shifting terrain. An effective way for an organization to clarify and chart its path forward is a theory of change. A theory of change is a way of mapping how you want to make things better in the world. It is a guide that helps you stay on track and improve your work. CAEL recently completed a theory of change to advance our vision over the next five years. It places a special emphasis on adult learners and workers who face barriers due to racial, ethnic, gender, and socioeconomic inequities.
To ensure our theory of change drives inclusive improvements that propagate throughout CAEL's community, we communicated and collaborated with our Advisory Council on its development. The Council's members both share our vision and present their own perspectives about it. These perspectives ensure that CAEL achieves and scales our social impact by remaining connected to our diverse constituents.
Dr. Annette Parker, president of South Central College and chair of CAEL's Advisory Council, said, "I note the importance of outcomes CAEL's theory of change describes: bringing together postsecondary, workforce, and industry partners, improving their capacity and performance, and strengthening the ecosystems partners work within."
Dr. Mark D. Milliron, who is president and CEO of National University and is a member of our Advisory Council, is passionate about how our theory of change can impact adult learners not only in the classroom, but also in the workplace, and in ways that aren't just financially rewarding. "For today's adult learners, it's paramount that we embrace models such as CAEL's theory of change to encourage institutions — as well as industry and workforce partners. These models challenge us to meet students where they are, support their work on credential pathways, and power their transitions into both economically and personally fulfilling careers."
This emphasis on impact proved to be the hallmark of the Council's input. It helped position the theory of change to sustain a productive cycle of assessment and continual improvement. Most importantly, this framework accounts for impact at the experiential level of each of CAEL's core constituents: individual (adult learner), partner (client and/or member), and system (regional and national networks).
Individual impact occurs when adult learners engage directly with CAEL or CAEL's partners to develop mindsets and capabilities leading to shared adult learner/worker performance outcomes. It is strengthened and sustained via partner and systems impact. We deliver partner impact through collaboration around developing attitudes, building capabilities, and achieving shared performance outcomes for adult learners. Finally, we impact systems by engaging multiple key stakeholders in national and regional ecosystems to equitably support adult learning and upward mobility in employment.
All of this is to say that our vision is an enriching education-employment ecosystem in which everyone can keep learning and growing throughout their lives. Flourishing within that ecosystem depends on quality education and employment that meet individual as well as community needs. Our vision necessarily includes a sharp focus on learners who are balancing employment and family responsibilities. They face different challenges and needs than younger students. They may also face inequities based on race, gender, or income.
The CAEL community cares about these adult learners, and the theory of change provides an evidence-based plan for maximizing the collective impact of our community of practice. That impact derives from the diversity of experiences and expertise our members bring. To share yours, I encourage you to remain engaged with us not only through our many events, including our annual conference, but also in "real time" via our membership platform, caelCONNECT. There, you can ask questions, share insights, benefit from best practices, and learn about the latest research and other news impacting adult learners. I hope to see you there and at our next event.
Author Perspective: Association
You Might Also Like