The 'Real Winners' of CAEL's 2020 Conference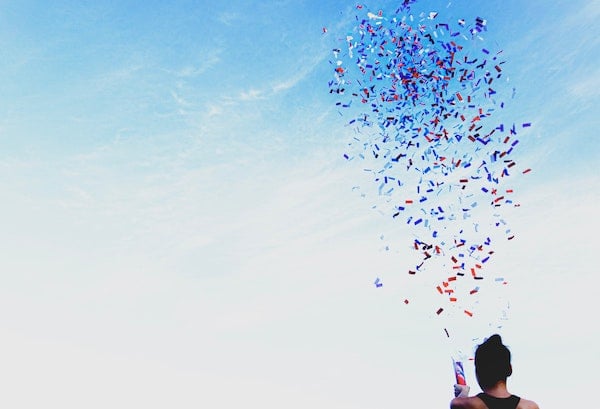 CAEL just wrapped up its 46th annual conference and its first-ever virtual one. With the sudden pivot to online learning that swept the postsecondary space, you're probably familiar with just how "real" the challenges of switching quickly to virtual engagement can be. Meeting them was more than worth it. Thanks to the generous support of Strada Education Network and our other sponsors, we were able to offer live access free to all CAEL members. That helped us set a new attendance record and gain several hundred new CAEL members. But despite the unprecedented circumstances of our conference this year, a longstanding tradition remained among its brightest moments: our award winners.
The Morris T. Keeton Award
The Morris T. Keeton award, named after our founding president, went to Dr. Zakiya Smith Ellis. Dr. Keeton made innovation and improvement in education his life's work. That makes Dr. Smith Ellis an ideal recipient of this award.
She appeared twice on the Forbes 30 Under 30 list for her work in education. At the Advisory Committee on Student Financial Assistance, Dr. Smith Ellis served as director of government relations. In that role, she authored reports on college access programs, community colleges, and on the ability of low- and moderate- income families to afford college.
As strategy director for Lumina Foundation, she led efforts to create new approaches to providing financial support for students in higher education. She also focused on how federal policy can improve postsecondary attainment.
Dr. Smith Ellis was also senior advisor for education at the White House Domestic Policy Council during the Obama administration and served as a senior adviser at the U. S. Department of Education.
Earlier this year, New Jersey Governor Phil Murphy named her his chief policy advisor. Prior to this appointment, she helped the state face the challenges of preserving postsecondary education amid the COVID-19 pandemic as its secretary of higher education.
As Dr. Smith Ellis noted in accepting the award, getting a leg up in the economy is a major motivating factor in adult learners' decision to pursue postsecondary education. That's a tangible reminder of how the work we do at CAEL has the potential to uplift entire communities, especially amid the economic fallout of COVID-19.
Adult Learner of the Year
To recognize CAEL's Adult Learner of the Year is to witness our ideals in action on the most meaningful level. The award prioritizes the perspective and experience of adult learners themselves. It's a reminder of the importance of helping all students, regardless of age or life situation, meet their education goals. This recognition highlights someone who has overcome multiple barriers in pursuit of higher learning. Not only did Alphur "Slim" Willock overcome multiple barriers, he earned multiple postsecondary degrees from Pace University in doing so.
Slim has availed himself of the educational benefits offered through his employer, Verizon, and its participation in NACTEL (the National Alliance for Communication, Technology, Education and Learning). This alliance affords workers opportunities to access educational opportunities directly linked to career advancement, from badges and certificates to associate, bachelor's, and master's degrees. And, like so many adult learners, Slim has answered the call of many other commitments and challenges during his pursuit of lifelong learning. A widower, Slim works full time and cares for six children. You can learn more about his story in the CAEL blog based on a conversation with him and in his acceptance video.
The Pamela Tate Rise Award
The Pamela Tate Rise Award recognizes those who use incredible tenacity to forge connections between higher education and the workplace. In the process, they enhance the lives of adult learners and help sustain our nation's talent pipeline. Tessa LeSage, this year's winner, has done much to move the needle in an area of critical importance to equitable prosperity.
Tessa is FutureMakers coalition director at the Southwest Florida Community Foundation. Among her accomplishments is the creation of a coalition to address a chronic workforce shortage in certified nursing assistants. The effort enlists local postsecondary institutions, a community foundation, the local workforce board, and Lee Health, the largest employer in a five-county region. Their collaboration amplified each partner's impact in communities with high un- and under-employment. Thanks to Tessa's persistence, the coalition remained intact amid difficult challenges. It made a major difference in the lives of the 60 workers who comprised its initial cohort. You can view her acceptance video here.
Adult Learner Impact Award
Finally, our Adult Learner Impact Award recognizes excellence in adult learning on an institutional level. This year, the honor went to Texas State University (TXST). Being mindful of the needs of adult learners is nothing new for TXST, a Hispanic Serving Institution. It has devoted specialized efforts to support their success since the 1970s. It's been building on that momentum ever since.
For example, faculty recently completed enhancements to the institution's bachelor of applied arts and sciences program outcomes, curriculum, and PLA processes. These updates are saving students thousands of dollars in textbook, tuition, and other expenses while supporting retention and greater credit hour production. These achievements were recognized by the American Association for Adult and Continuing Education (AAACE), which presented TXST's bachelor of applied arts and sciences program with the Malcolm Knowles Award for Outstanding Program Leadership.
Further distinguishing TXST is its department of organization, workforce, and leadership studies. The department earned two Texas Workforce Commission awards that provide additional support for PLA through the new College Credit for Heroes program. The program bridges workforce gaps faced by military students by connecting military experience, education, and training with the requirements of high-demand civilian occupations in Texas. Given our just-released research confirming the substantial, wide-ranging benefits recognizing prior learning can create for adult learners from diverse backgrounds, it's clear that TXST's latest enhancements can make a difference in many meaningful ways. View TXST's acceptance video here.
Each of these award winners' stories helps paint a picture that illustrates the vital nature of the work of the CAEL membership community. I hope you are as inspired by them as I am. Thank you for all that you do to enable the countless similar stories that are unfolding as a result of our work together.
Author Perspective: Association
You Might Also Like