Two PLA Experts Share Their Perspectives on Prior Learning: Findings From 'The PLA Boost'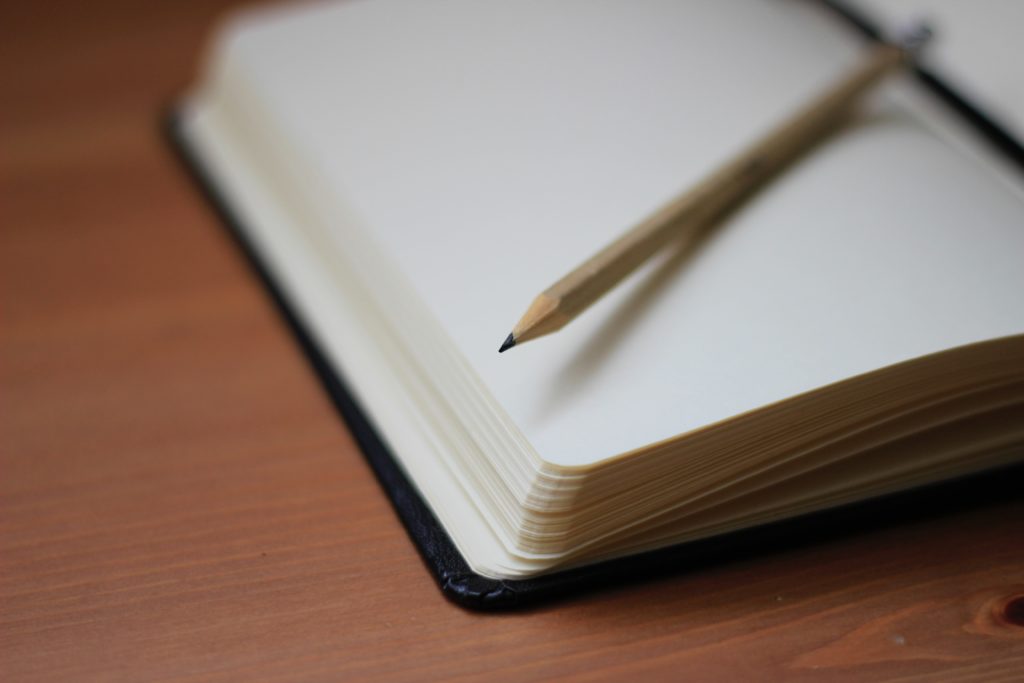 In November, CAEL and the Western Interstate Commission for Higher Education (WICHE) released The PLA Boost, a report measuring the impact of prior learning assessment (PLA) on educational outcomes at 72 postsecondary institutions. CAEL has long championed PLA for its potential to expand access to postsecondary education and increase social mobility. The good news is that the latest results provide more strong evidence of these benefits: adult students with PLA were 17% likelier to complete credentials compared to similar students without PLA, along with saving both time and money. Institutions benefitted from PLA too. For example, because of increased persistence and completion, PLA students earned 17 more traditional course credits, on average, than non-PLA students.
Less encouraging, though, was the low overall usage of PLA by the adult learners in our sample–at least, lower than we would like to see. Only about one in ten adult students had credit from any method of PLA.
Given the impressive completion findings–and the great need to help more adults complete postsecondary credentials–institutions would be wise to expand their PLA offerings and to promote them more to their students. We asked a few CAEL members with frontline perspectives on PLA to share their thoughts on the research findings, as well as some of the ways in which they have made PLA more accessible at their institutions.
Michele Rice, Ed.D., is director of prior learning assessment for undergraduate education at The Pennsylvania State University.
Veella Grooms, M.Ed., is director of diversity and inclusion and testing services for Mountwest Community & Technical College, where she also is a Title IX coordinator.
Can you briefly explain how your institution uses and supports PLA?
Veella: Mountwest has invested in PLA as a college. We have identified two employees to serve as PLA specialists. Both employees participated in CAEL training and passed CAEL PLA Certification training. We have also provided CAEL training to our faculty and even took a team of faculty, whom we call our PLA Faculty Champions, to a CAEL conference for additional PLA training and certifications. The exposure to the benefits of PLA has proven to be effective in encouraging more students to utilize PLA options.
We have also ensured that others at the college are familiar with PLA, understanding the basics and how to refer students to the PLA specialists. We have created PLA cheat sheets for faculty and staff, so they can answer some of the basic questions students may have prior to referring them to the specialists
Michele: At Penn State, students may earn credit using multiple methodologies. Our faculty have reviewed the available CLEP and DSST exams and assigned credit in addition to making in-house credit by exam available. Fourteen of our campuses have a portfolio process, and several of our colleges are developing one. We have reviewed almost 3,000 military experiences for credit, and we are now working to create an online prior learning assessment workflow using our student information system. We continue to refine our methods, so that we can increase our take-up rate.
Did anything in "The PLA Boost" report surprise you?
Veella: I wish I could say the take-up rates were a huge surprise for me. Unfortunately, that is not the case. Overall, the results align with my experiences at my institution and others in which I have worked. Prior to employing intentional outreach at my institution, with the primary focus of increasing take-up rates, PLA was that "secret society" that was described in "The PLA Boost" report. Students were unaware of PLA opportunities and benefits, and as a result, they were not utilizing their options and were stopping out due to frustration and/or their perceived inability to succeed.
Michele: I was initially surprised that military students with PLA credits weren't completing at the same rate, but then I thought about how often they change schools and what intervening events they are dealing with.
What in "The PLA Boost" report particularly resonated with you?
Veella: The need to increase take-up rates for low-income and minority students as well as the need to use PLA to improve academic opportunities for these students and support equity.
Michele: I am a full believer in the completion boost provided by PLA, but I was also surprised by the persistent completion gaps for critical student populations. We truly must mobilize our efforts and close these.
Despite the broad benefits of PLA, the study showed that only a small minority (11%) of students participated in PLA (down to 4% when excluding ACE credit for military training and occupations). Can you describe some of the ways your institution encourages more students to use PLA?
Michele: In addition to simplifying policies and procedures to remove barriers, we are also using the results of this study internally to move our numbers up. Before "The PLA Boost," we did our own study as a follow-up to our participation in "Fueling the Race" and found that portfolio and military credit were by far the two forms of PLA that most impacted time to degree. We now automatically evaluate military credit for service members. I want our next project to address the workflow for portfolio evaluation because the number one thing institutions can do to help more students take advantage of PLA is to simplify the process. Consistent messaging on every platform and providing one place to sign in for an online workflow is going to keep things simple for students, faculty, and support staff.
Veella: We offer multiple pathways for which students can earn credit for prior learning. We have created and launched a PLA webpage titled PLAN@Mountwest (Prior Learning Assessment Network). Listed on the page are PLA pathways and clear explanations on how to utilize PLA at Mountwest. We have also streamlined our processes to make them more user-friendly and easier for students to request PLA and for institutions to award and place credit on students' transcript. Most PLA can now be offered through our testing center. Students are able to test on the day of their request, and in most cases, receive results and credits. We have also engaged employers, businesses, and industry requiring certifications that directly align with our degree programs to encourage continuation of education for their employees, building on existing skills for better employment opportunities. The business and industry certifications are evaluated into prior learning credits. Mountwest has also established contact with our local workforce development office. They provide information to individuals coming into their offices and refer those interested in pursuing a college degree to Mountwest. The local workforce office even pays some of the fees that students may incur for PLA and awarding of credits.
What role do you see PLA having in supporting equity?
Veella: College demographics have been changing over the last few years. The number of racially minoritized students attending college has increased significantly, and this is especially true for community colleges. They enroll the most diverse group of students in the country. With these changes occurring, colleges must find a way to provide these students with opportunities that place them on equal academic standing as their white peers. PLA is a way to do that. Utilizing prior knowledge to award credit provides racially minoritized and lower socio-economic status students with academic opportunities that have never been afforded to them. PLA helps close the opportunity gap.
Michele: I would add that, as indicated in the study, access to prior learning assessment reduces time to degree and money spent. These affordability efforts are vital to supporting all students.
Despite PLA's ability to save students time and money, the study showed that low-income students are less likely to avail themselves of this resource. Why do you think this is?
Michele: These efforts begin at the institution. Everyone has to work together to not only get the word out about their availability but to provide the necessary support throughout the process.
Veella: Lack of awareness and confidence. Low-income students are not given the same opportunities as their peers. Many of these students are overlooked, disengaged, and feel isolated while attending school. The result is poor academic performance, lack of confidence, continued feelings of isolation, low self-confidence, and disinterest in education. Although some may disagree with me, these students lack academic savvy in that they are not informed by teachers, instructors, and/or their parents of the opportunities and programs such as PLA. Colleges and universities must change that. There must be a shift in the education paradigm that provides these students with an opportunity to succeed, for once. Educating students on the benefits of PLA is critical to that paradigm shift occurring. Providing students with the necessary resources, then working with them to understand how to utilize them effectively is a great start in changing this statistic. Colleges and universities must dedicate some of their resources to employing PLA specialists who are trained to work with students and help them to discover opportunities and pathways to success.
What advice would you have for institutions who haven't embraced PLA yet but are looking for tips on how to start or maintain an effective program?
Michele: Build a team of like-minded individuals. Take inventory of what's available via state or institutional policies and procedures. We had all of these "on the books" but hadn't looked at them or checked our numbers in years. We collected data and started revisions. Reach out to those doing the work at other institutions; they're happy to help. It really comes down to people and relationships. A PLA office can be one person if that person has support.
Veella: Take action! Colleges and universities can no longer make assumptions and implement policies and procedures that benefit the majority while continuing to isolate and discourage the minority. Colleges and universities must begin scaling their usage of PLA and increase outreach. They must become more creative in their usage of PLA methods, such as breaking down licensures and certifications if necessary, to provide additional opportunities for students to take advantage of PLA. Perform regular evaluations of programs to determine how PLA can be better utilized within them. Discover and provide more opportunities to inform students about PLA. Increase your methods and options–challenge exams are a great, low-cost way of doing that. Offer scholarships to students who may struggle with paying PLA fees. Encourage adult students and those of lower socio-economic status or racial minorities to explore PLA options. Finally, establish a relationship with your local workforce development office. They can help pay PLA fees and also make referrals to your institution, which can increase your enrollment. That is a win/win for workforce, your institution, and most importantly, your students.
Is there anything else you'd like to add?
Michele: Penn State has determined that for our adult learners, earning prior learning credits is the number one factor supporting six-year graduation. We're going to stay involved in the efforts to support students with those opportunities.
Veella: The outlook of PLA is good. Colleges and universities must be more proactive in providing information and increasing options. Collaboration with other colleges to determine what they are doing to increase PLA opportunities is a great way to begin expanding PLA options and benefits for students. We began revising our policies by establishing a team of individuals to thoroughly look at our process to determine whether there were disconnects that discouraged students and created havoc for us in awarding credit at our institution. It is important to regularly evaluate not just institutional programs but your processes as well. Student services and academic affairs must work together for the common good. Discover who your PLA champions are and then engage them to discover and offer services for students. Finally, training is important in this process. Take advantage of the many PLA training opportunities offered by CAEL. We cannot expect our students to perform better if we are not willing to do better ourselves.
For information about how CAEL can help institutions with PLA or other areas vital to adult learning, contact cael@cael.org.
Author Perspective: Association
You Might Also Like