Getting Proactive About PLA: Transferring Workplace Training into Classroom Credit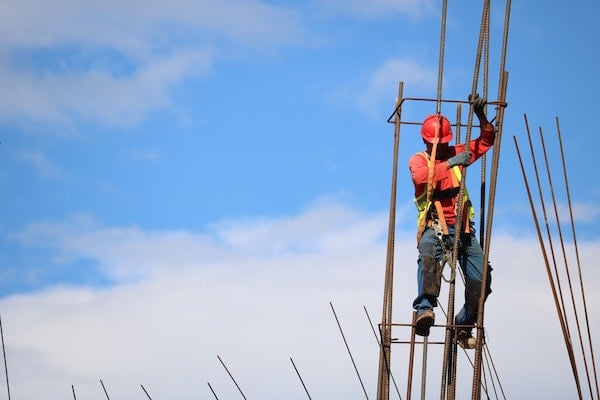 Excelsior College, a CAEL institutional member, is rooted in meeting adult learners where they are. In Excelsior's case, that could be anywhere —both geographically and along the postsecondary continuum. Since its founding in 1971, it has focused on helping adult learners translate learning experiences, whether gained inside or outside of the classroom, into college-level credit. A pioneer in both distance learning and prior learning assessment (PLA), Excelsior's legacy dates to when remote learners completed correspondence courses. But that history of aggregating transfer credits and diverse forms of prior learning to help adult learners complete accredited degrees has positioned the college at the forefront of a future-forward postsecondary trend: the blurring lines between learning and work.
Recognition of all work-relevant learning is key to that future. Students expect classroom instruction to pave the way for workforce success. But these pathways shouldn't be one-lane roads. If learning can advance careers, why can't employment advance education? After all, time and money are scarce resources for adult learners. Studies confirm that PLA saves them both while boosting retention and completion. But those same studies show that only a fraction of postsecondary students receive credit for prior learning. The importance of lifelong learning within the ever-evolving knowledge economy further underscores the need to be more proactive about PLA, especially for underserved learners. Through employer partnerships, Excelsior is finding creative ways to raise awareness about PLA and increase access to it. By vetting individual corporate training programs and formalizing them as a source of college credit, the college is helping adult learners make parallel progress in their careers and education. In the process, they are solving workforce needs, boosting the relevancy and effectiveness of college and corporate training and opening new avenues to college completion.
Companies invest in training for many reasons. Safety, productivity, retention and career advancement are a few examples. Associating training with college credit adds another dimension to a familiar process that employers and workers are already invested in. That process begins with Excelsior's partnership team meeting with employers to review their training. Once they identify viable transfer candidates, they act as liaisons between the employer and the college's academic team, which has the ultimate authority in evaluating training for credit. The process is detailed and involves a thorough review of curricula and learning assessments, objectives and outcomes. Comprised of faculty members, the academic team knows what works for learners and what doesn't. Their expertise assures that corporate training programs are paired with the appropriate degree programs. At the same time, Excelsior is careful to ensure that rigorous assessment does not itself become an undue obstacle to degree completion. That's why, since joining Excelsior in August of last year as vice provost for academic and faculty support, Dr. Lisa Braverman has led initiatives to increase program efficiency and streamline the evaluation process. Not only does this reduce costs and boost convenience for employer partners, it keeps the programs focused on their ultimate objective, which is to make PLA more seamless and accessible to adult learners.
For qualifying curricula, employees can receive one college credit for every 45 hours of corporate training they complete. The evaluation process often reveals opportunities to improve corporate training programs. Excelsior provides feedback, including specific measures that can be used to revise programs for a successful reevaluation if they don't initially qualify. By the same token, continuous contact with the business world ensures Excelsior's curricula remain updated and work relevant. In just the past five years, the college has built PLA partnerships with 20 partners, including associations and corporations. The college also consults advisory groups regularly. In fact, industry feedback is often the genesis of new program development. Dr. Braverman views such dialog as emblematic of the collaboration educators and employers must pursue if they are to fulfill their potential to drive equitable economic prosperity.
Although PLA partnerships enhance training programs by attaching external value to them, their impact isn't limited to the academic world. They include benefits that can make a difference well before degree completion. For example, one of Excelsior's employer partners is a restaurant chain, whose employees can transfer up to 60 credits to an Excelsior program. A head start on a college degree is a powerful incentive for employees to complete training, including optional offerings like leadership courses. When more front-line workers qualify for advancement, companies can promote more from within, which boosts morale, lowers turnover, sustains talent pipelines and, most importantly, drives career success for adult learners.
Expanding PLA pathways also accelerates upskilling and reskilling. Another of Excelsior's employer partners is an energy generation plant that will close later this decade. The plant offers a generous tuition reimbursement program to help workers prepare for new career opportunities in the interim. Connecting PLA with workplace training is a force multiplier for the plant's education benefits. And they can guide employees to pathways that may be hidden in plain sight. Workers often overlook education that isn't directly connected to their specific role. Stephanie Cietek, a partnership manager with Excelsior, has worked with different industries—from the restaurant industry to law enforcement to the power industry—to find college credit in workplace training. For example, the program has allowed security guards at the plant to pursue degrees in criminal justice or jump into upper-level business courses.
Shortening the distance between students and their goals has always been at the heart of Excelsior's mission, making the PLA partnerships a natural fit within the institution's programs. But however great these pathways' potential is for removing barriers for adult learners, they face obstacles of their own. Prospective students often lack awareness about the opportunities or confidence in pursuing them. Excelsior helps market the programs by creating fliers and going to onsite partner events. It also hosts landing pages for employer partners, where workers can easily visualize transfer pathways. But the message is more effective when employers take an active role in promoting the added value of completing training. This can be as simple as posting fliers in break rooms and ensuring that instructors remind students at the end of training that they've just taken a step toward degree completion. One employer partner has a dedicated team that regularly sends training transcripts to the college, which prepares admissions counselors and advisers to map out the program pathways available to each employee.
A great example of the concierge-like level of support Excelsior can offer can be found at another of its energy industry partners. The company has a dedicated wind turbine training facility, where cohorts of employees from across the country rotate for three weeks of training. Before COVID-19 (and hopefully again soon) Cietek would go there each month for an event to engage with employees about its Excelsior partnership. She always had a good message for them: After three weeks of training, they had earned ten college credits transferable into several Excelsior's bachelor's programs. This is a major boost for energy sector employees. Their jobs consume time outside of traditional work hours. They may be called away from home for extended periods in the field, especially during outages. They are often on call at all hours. Earning college credit while on the job can be like recovering time already spent.
The college's generous transfer policy further streamlines college completion for employees of its workforce partners, who can combine PLA credits with any previous qualifying college credits they may have completed. For example, in its science in nuclear engineering technology degree program, which is aligned to meet workforce needs for the nuclear power industry, a median of 81 transfer credits is accepted. Not only is that over half of the program's requirement[1] but through its involvement in the (EPCE), this program supports numerous energy employers in training and educating industry workers across the country. Energy Providers Coalition for Education (EPCE), this program supports numerous energy employers in training and educating industry workers across the country.
Flexible support continues after workers become formal Excelsior students. It offers six core start dates per year—two each in the fall, spring, and summer. Excelsior staff had noted that when students failed to complete in the past, it was often because of difficulties with navigating a virtual landscape, not with coursework. It has implemented a cornerstone course students must take in their first term. It is tailored for adult learners who may have been out of college for a long time or unfamiliar with virtual learning. The course also builds a sense of confidence by helping learners perceive and interact with the Excelsior community they are a part of, cultivating networking opportunities among each cohort. Excelsior has found that the class also sparks—or reignites—a curiosity for lifelong learning that positions the learners for continued educational pursuits even after their current degree is completed.
Dr. Braverman underscores that even as Excelsior remains focused on degree completion for adult learners, it is diversifying the postsecondary pathways it offers, from non-credit certificates to graduate programs. And it views the pandemic-prompted proliferation of alternative credentials throughout the postsecondary industry as an opportunity. Dr. Braverman notes that amid this explosion of different learning experiences, colleges need to be flexible and able to interpret them. PLA can play a role by accurately assessing these widely varying learning experiences and finding the common denominator within them: credit equivalency toward degrees or certificates. After all, even amid so much upheaval, a college degree is still very much a viable entry-level credential for a lifetime of gainful employment.
Thank you to Dr. Lisa Braverman, vice provost for academic and faculty support, Stephanie Cietek, partnership manager, May Boggs, managing project coordinator for PLA, and Kimberly Otero, director of partnership development, for taking the time to speak with me about how Excelsior College is using PLA to support the mutual success of employers, workers, and postsecondary education.
It's always a pleasure for me to write about the great work CAEL institutional members like Excelsior College are doing for adult learners. To share your own success story or become a CAEL member, please contact cael@cael.org.
References
[1] https://www.excelsior.edu/program/bachelor-of-science-in-nuclear-engineering-technology/
Disclaimer: Embedded links in articles don't represent author endorsement, but aim to provide readers with additional context and service.
Author Perspective: Association
You Might Also Like