Universities and Continuing Industry Education: Making an Impact is Key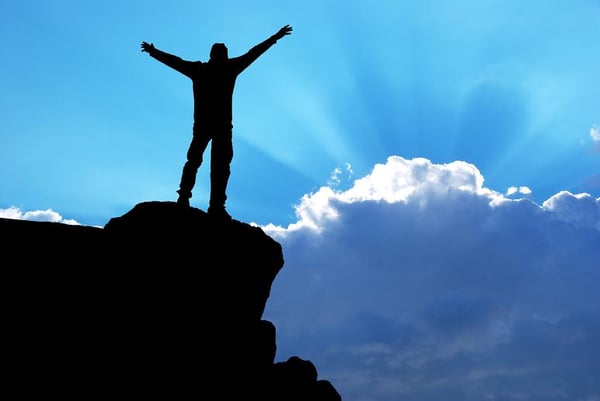 In this time of constrained resources, many universities are considering industry education offerings as a way to capture a share of the estimated $60BN annual adult education audience. After all, with an HD camera and video editing software, couldn't any faculty member capture content today and publish tomorrow.
While it is certainly possible to create courses quickly, generating revenue is perhaps the least important motivation behind delivering industry education. To create a sustainable industry education operation that is consistent with a university's brand, there are other important motivators that will ensure the effort will be productive over the long term. The Stanford School of Engineering's industry education was created for a variety of reasons.
The opportunity to generate revenue often is not the motivator for faculty. Instead, disseminating knowledge, making an impact in the field, and being recognized as expert are usually stronger motivators than money. Creating a successful extended education offering in the market takes time and effort, and requires patience.
At the Stanford Center for Professional Development (SCPD)—the extended education unit of Stanford's School of Engineering—we recognize that it could take years to achieve a financial return from a new addition to our portfolio. This is no different than any typical investment return horizon. One Stanford program took years, and several trial runs, to garner market interest. Faculty continued to participate in what initially seemed like an unsuccessful effort because they recognized and understood that generating interest would take time. They made a commitment to continue because they wanted to make an industry impact.
However, not all faculty are interested in industry education. In the academic world, faculty are hired to conduct research, publish articles, manage their graduate students, and advance their respective disciplines. Often, extended education is viewed as a distraction to these primary activities. An important corollary to remember: not all faculty who are interested in teaching to industry have relevant content. Extended education units, with university support, have to walk a fine line to identify and develop programs with potential for success.Fortunately, many faculty are interested in industry education and have research which is relevant and valued by the market. Ideally, the faculty or teaching team would have a unique approach or original insights that would advance the discipline and also be attractive to individuals or corporations. This would reduce competition and increase the likelihood of maintaining an advantage over the long term. It also increases the chance of attracting and retaining students. For example, when SCPD collaborated with faculty to create the Stanford Advanced Project Management program, a professional certificate which connects strategy and action, one of the key faculty drivers was how the program could have an impact on advancing the knowledge and careers of project and program managers. Over the course of 13 years, more than 4,000 professionals have earned the credential of Stanford Certified Project Manager.
There is another important lesson for industry education which can helps make an impact for the university and for prospective students; SCPD frequently groups courses to create certificates or paths of learning. This has a number of benefits. First, a certificate program is often much stronger, because the certificate perspective demands that faculty engage with others and think more holistically about the program content. Second, students benefit, because they can receive a credential from the university. Finally, cohesive content and student value results in a stronger financial gain; it is much easier to sell a certificate than a single course. Once a program has a solid track record, a crowning mark of success is its influence on an industry. This again requires universities to take the long view. For example, the adoption of the Stanford Advanced Project Management certificate program has made an impact with numerous corporations. Over the life of the program, participants, many of whom are actively engaged in social media, share experiences and best practices about their organization's connections between projects, programs and strategy execution. The university's potential to be viewed as a leader in this particular discipline starts to seed research, which in turn helps faculty continue to advance the discipline.
There are a number of reasons an institution should consider developing and delivering an industry education program. Aside from becoming recognized as an educational leader in the workforce, universities have the opportunity to provide professionals with pathways to new certifications and make an impact on individuals' careers and the organizations they work for. If universities can harness faculty interest and distinct intellectual strength to an interested corporate market, not only will the university make an impact, but also funds will be generated to support the mission of the university. However, if experience is any guide, financial returns typically come long after the initial investment, so focusing on revenue as the primary motivation for developing industry education is missing the real potential.?
Author Perspective: Administrator
You Might Also Like