Opportunities and Obstacles: Microcredentialing in Higher Education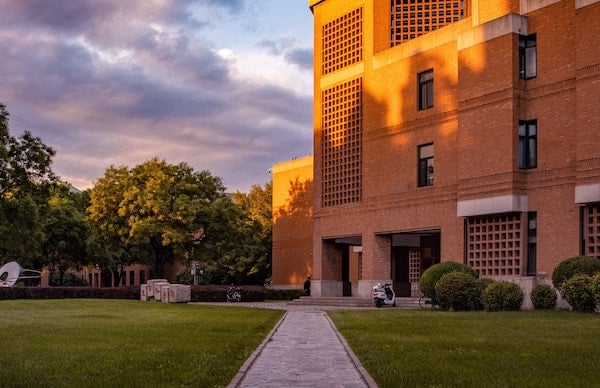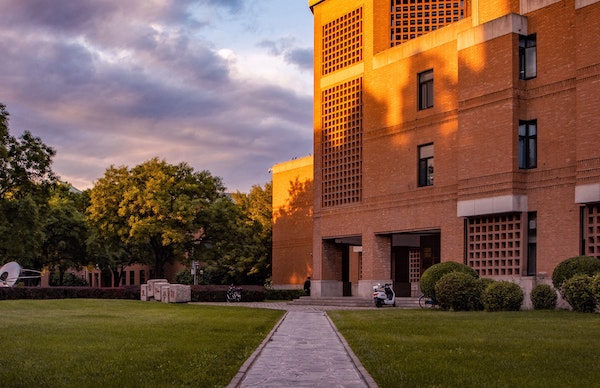 Microcredentials and other forms of alternative credentialing have captured the imagination of higher education leaders at colleges and universities across North America. To better-understand the direction of the space, Modern Campus partnered with the University Professional and Continuing Education Association (UPCEA) to develop Shifting Paradigms: Understanding Institutional Perspectives on Microcredentialing.
In this webinar, Marc Austin, Michael Torrence and Jennifer Bott discuss the research findings and share their own insights into how colleges and universities can maximize the potential of microcredentialing at their institutions. Below is a segment of their conversation.
Amrit Ahluwalia: How would the scaled adoption of microcredentialing start to change some of the fundamental structures of higher education status quo?
Marc Austin: It's about speed and modularity—creating smaller, more incremental ways to demonstrate your skills, abilities, or competences. That's something that we're all thinking about as educators. How do we make access to a degree more accessible? At the end of the day, whether it's four years or 12 credits, that's a long time. We're all learning every day across our lifetimes. How do we think about breaking the university into smaller pieces so that we're accommodating the lives of the many individuals we serve?
We haven't done that very well in a traditional context. So that's one of the dimensions of how higher ed is going to change. We're going to be looking at it across a much longer dimension and engaging with communities in a very different way.
It starts by challenging the way we think about skill levels within our faculty. Are they teaching something that is in demand? How relevant is it? How can we connect what they're already teaching to the demand skills that are in the market? It's not always evident from a curriculum or syllabus. It's an opportunity for faculty to be able to break down their complex curriculum.
It's also great for students to identify what they've learned. Their degree is much more relevant because they can explain exactly what they did. It improves their ability to go to an employer and show their value. That changes the whole conversation between student, education, and employer.
Michael Torrance: Conceptually, we've looked at different parts of term since the beginning of the industrialization of higher education. The idea behind the university, the use of the university was to create gainful skillsets for people to be participatory in the governance structures, as well as the economic and regional development of their statehood. And we stuck to that model. Now, here's an opportunity where we have other institutions that are being paradigm shifters. In terms of how and where you can gain not only the theoretical underpinning, but also the skill sets associated with the job market you're trying to penetrate.
When it comes to terms, we're on 15-week, 16-week or 14-week semester cycles. But we have parts of terms that are already broken down. In conversations with federal government and financial aid, it's about let's diversify and be more dynamic in the delivery of the product that we're providing to the public rather than sticking to what you've done. Let's do five-week, 10-week and 12-week courses over the summer.
The other part about that is, would it be interesting? The idea of providing market value and a market pay rate for faculty members as a part of their load. To work with the workforce development arm of the institution, or continuing studies part of the institution. So now we have not only a theoretical person who's teaching the courses, but we have an applicable person who was involved in the mitigation and development of the content and the actual skillsets that are happening in and on the work floor.
It's breaking the status quo, saying "I want to pay you more," to the faculty member or to the staff member. It's looking at how do we acquiesce your skillset and your passion through the workforce part of the institution, pay you the market rate, and it still count towards your workload. This is an opportunity for us to be disruptive and more importantly, tie more people into the idea that the university is a dynamic and innovative place for work play.
Jennifer Bott: There's an external force that's necessary, but it also has to meet up with an internal champion. And how do you find those champions on your campus and raise it from a handful of faculty to a movement? How do you find those people both broadly across your campus and deeply in order to provide these credentials? It's an investment in doing something different. And our faculty have so many demands on their time and attention. So one of the things that was powerful for me was this interplay between our deep connection with industry. Whether that's actual businesses or advisory and industry groups.
Those are a very powerful signal. How do we partner and use that to connect to our faculty? And it's a logistics question. That's the challenge, how do we match those who are interested with the need? We need to deeply know our faculty and give space for people to do this work. It's this complex interaction between the external and the internal.
One of the chief challenges we have in all of our industries or campuses is how to connect the people who can be those champions to move these initiatives forward—because it's full of roadblocks. How do we find them and connect them to industry?
To watch the full webinar click here.
Author Perspective: Administrator
You Might Also Like