The Most Overlooked Key To Justifying R.O.I. In Learning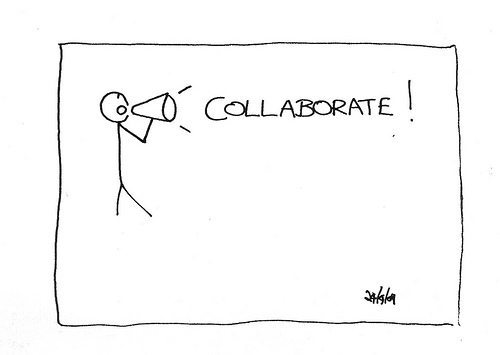 You've got a new big-wig in your company who wants to know the results of the training initiatives you rolled out last year. Unfortunately, she isn't impressed by your smile sheets, so you need to dig deeper.
However uncomfortable, your predicament is not uncommon.
The training industry has struggled to measure the ROI of learning engagements for years. Many reasons have been listed for the ongoing struggles; from the cost and effort required to, a lack of clarity about whether improved performance is really a direct result of training. Trying to justify results afterwards can be extremely difficult, to say the least.
Fortunately, justifying the R.O.I. of learning engagements need not be so cumbersome.
The most overlooked key to justifying R.O.I. is to focus on the design of the engagements rather than focusing solely on how you'll measure results afterwards.
While this may seem obvious, it's surprising how often the importance of program design is underestimated. How do you know if you're on the right track? Here are three health indicators that your training programs will be able to justify their expense.
Executives from the business are involved in program design. When executives can get their fingerprints on a program, it's more likely that their people will show up, be held accountable and coached afterwards. The program itself should have better relevance because the desired outcomes should be clear, allowing those involved with design to create clear lines of sight between the content / exercises and those outcomes. This is also a huge factor in participant engagement.
Learning engagements are surrounded by accountability and collaboration. Treating training as an event will get you fired. Nobody has the resources to burn on "check the box" training. Learning engagements that have ongoing collaboration and accountability have much higher success rates than one-time events because participants are expected to apply what they've learned and to demonstrate results doing so. There are many great resources that enable virtual collaboration, including Group Systems' Think Tank, Adobe Connect and Saba. That being said, there is no substitute for accountability.
Development is tied to Action Learning Projects. This is another great example of strategic collaboration. Many learning professionals mention that the level of executive support they receive is in direct proportion to the relevance and outcomes of the action learning projects tied to their learning engagements. A general format includes putting participants into teams that work to address specific challenges in the business. Some teams have executive sponsors as coaches who guide their efforts and mentor the participants. The teams work on these challenges over a period of time and then report their recommendations and results to a team of senior leaders. Strong results in these endeavors can make an exponential difference in the perception of value, which makes it easier to gain cooperation, mindshare and budgets in the future.
If these health indicators are present in your business, chances are good that you're getting solid results and have a seat at the table. If these indicators are not present or are not strong, there is work to be done. As you consider how you'll justify the existence and value of your training and development, remember that focusing on the design of programs can make your life a lot easier.
Author Perspective: Business
You Might Also Like