Student Retention Logic – Part 2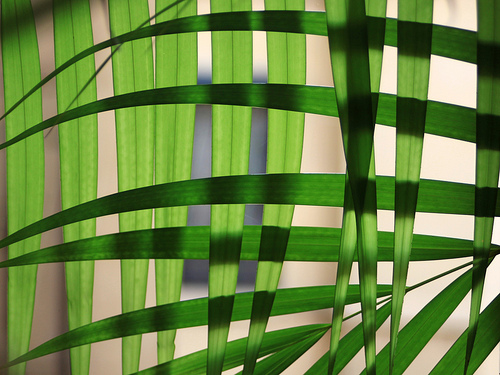 In last week's article, Student Retention Logic—Part 1, John MacDonald overviewed some of the thinking behind his innovative ideas to drive retention. In this week's article, he reviews the data on which his theories were built.
Based on a logic survey in 2010 there are some statistics for operations that are challenged and those who embrace change:
Online and Distance Challenged Universities
15-25% average second year retention with increases to 25-45% during years 2-4
95% strong interaction the first 90 days
45% interactions after 6 months
Less than 10% interactions other than professors or student driven interactions after year 1
Online and Distance Universities Embracing Change
25-45% average second year retention with increases to 45-65% during years 2-4
95% strong interaction the first 90 days
85% interactions after 6 months
More than 50% interactions other than professors or student driven interactions after year 1
This data is really something that a University can utilize to see what the art and elements of communication that students expect and also require. If you look at the university in a pure business application, the lack of communication is not having a focus on the customer and achieving their needs. The other factors involved include: lack of trained ambassadors, lack of available advisors both in personal and academic areas, corporate culture in the university and not focusing on the customer, and upper management's willingness to embrace and engaged population knowing that ultimately the ability to drive results will be returned through your students' perception and word of mouth.
If we looked at the logic model approach:
Logic Model Assessment
a) Define the problem or issue
i) Engaging the staff to incorporate a progressive and interactive approach to coursework delivery. ii) Accelerate accreditation process to get fast track courses and online applications in the system earlier than other institutions. iii) Empower the staff to be more interactive and taking the responsibility in making decisions when actions are needed. Getting the data to the prospective and current students in an expedited manner.
b) Organizations needs
i) Ability to get more programs accredited and current coursework reevaluated in order to change progressively as industry changes. Working with local business leaders and global business changers. ii) Working with current and prospective students to detail and deliver information relevant to their needs and perception of their careers in the future. This also needs assessment to determine paths and career changes for displaced and relocated workers. iii) Willingness to get all of the staff working together at streamlining the delivery process as iPads and tablets will be added to the system starting in 2012. This again alienates many students cutting off or reducing communication so advisors need to make sure they embrace and engage their students to be more active and utilize all different elements of the university system.
c) Visionary expectations and desired outcomes
i) To have a state of the art course delivery system that changes in progression with the industries needs better preparing the students and staff for a learning environment that is progressive and enhanced ii) Delivery and streamlined processes that will reduce overall teaching time and give more allowances back to the staff for development purposes.
d) Influential Factors
i) Risks associated with additional pressure on staff for delivery and the accreditation process, while still being understanding of the student needs and population. ii) Staff pushback and possible loss of key staff wanting to have a different environment in which to work. iii) Failure to obtain proper accreditation and possibly new license requirements eliminating some staff while driving new hires for replacements-changes in environment can also push students away because of their uncertainty.
e) Strategies and assumptions
i) Best practices in motivating the staff with empowerment to add or change components of the process and course/program work. ii) Allowing for departmental cross over getting a better idea on what other areas are doing and sharing the processes together. iii) Interactive approaches to students utilizing them in the developmental process giving them a feeling of empowerment. iv) Driving the results and beliefs that the system is designed for the students and their advancement and not a political proving ground. v) Principles of good morals and ethical concerns are addressed so that the interactive and progressive approaches are in line with the expectations and goals of the organization.
It is clear that if we used a logic model that the principles and pathways would be more open and definitive, driving a more interactive and positive result. Student retention is not a one step process, but rather the multi-level approach that starts with staff and through behavior and culture emerges into an interactive and progressive approach to offerings of courses and the students buy-in, while detailing the value-added benefits of completing what you have started. Retention starts HERE—RIGHT HERE—and remember that once we lose appreciation for anything in the world, we tend to lose the communication and the feeling of value that is associated with the completion of education which will help to shape everyone's future.
– – – –
References
Goleman, D. (2000). Leadership that gets results. Harvard Business Review, 78(2), 78–90.
Heifetz, R. (1998). Leadership without easy answers (1st ed.). Boston: Harvard University Press.
Schein, E. H. (2004). Organizational culture and leadership. In Part three, the leadership role in culture building, embedding, and evolving (pp. 223–418). San Francisco: Jossey-Bass Publishers.
Weisbord, M. R. (1976). Organizational diagnosis: Six places to look for trouble with or without a theory. Reading, MA: Addison-Wesley Publishing.
W. K. Kellogg Foundation. (2004). Logic model development guide. Battle Creek, MI: Author.
Author Perspective: Educator
You Might Also Like