New Opportunity and Advancement: The Promise of Higher Education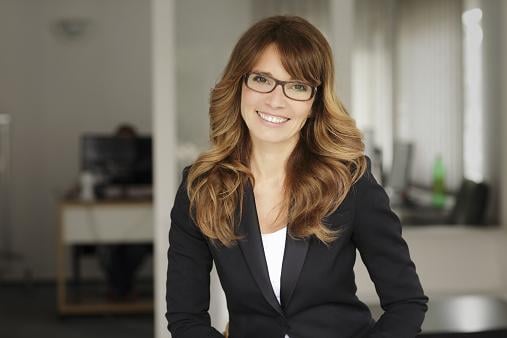 There are several reasons to return to college once you become a working professional. I've returned to college not once, but twice, in my adult life. The first time was for a purposeful career change; I made the switch from graphic design to education. The second time just happened with no real plan. I was at a crossroads in my teaching. With a master's of education degree and professional experience, I was able to teach design-related classes at the junior college level. I needed an additional 18 credit hours in order to teach art history, or to teach design at the university level. At the same time, I had become enamored with online distance education and wanted to not only learn more, but do more with distance education; maybe even become a course designer.
I began looking into my options. Programs had to be delivered online. The fine arts master's programs I found were not available completely online, and in the end, online distance education won out simply because of the available program. I enrolled at University of Maryland University College (UMUC) for a graduate certificate program. My intention was to earn a graduate certificate in technology in distance education and e-learning, and within a few semesters, I did.
Then everything changed. By the time I completed the certificate I had been offered a contract position as an online coordinator at a small art school where I teach as an adjunct instructor. Those first few semesters redefined what I thought of as my professional calling: teaching art and design. I came to find distance education as an amazing and completely undervalued delivery method for education. I turned into a distance education proponent and cheerleader, and tried to talk everyone I knew into taking classes online — my husband received the brunt of this as he was finishing his last few semesters of college at the time.
I had never considered that I would enter a role in academic administration prior to my position at the art school. Not only was I designing courses and helping other instructors to properly present their courses for online delivery, I was in a position to establish best practices for online delivery of hybrid courses. To do this well, I realized I needed to learn more, so I returned to UMUC to earn a graduate certificate in distance education, globalization and development. That was coupled with the fact that I didn't have the credit hours I needed to step into the next level of teaching and pay grade. Once I completed the second graduate certificate, I decided I was finished with classes. Even though I toyed with the idea of earning a second master's degree, I had no intention of doing so.
I did return to UMUC one more time to complete the degree. An opportunity presented itself, but in order to be considered, I had to have completed a master's degree in distance education by a certain date. Unfortunately, the opportunity did not work out. However, it emphasized my need to finish the degree program; just four more courses. I was able to concentrate my focus into the areas of online distance education in which I would like to work: open education resources and Massive Open Online Courses.
I began taking classes in distance education for professional development and to learn more about a style of teaching I enjoyed. Returning to school for the master's in distance education has provided unexpected opportunities, and areas of career growth I could not have imagined.
Author Perspective: Educator
You Might Also Like