MAY PANEL | Adult Student Retention: Important To Your Institution's Bottom Line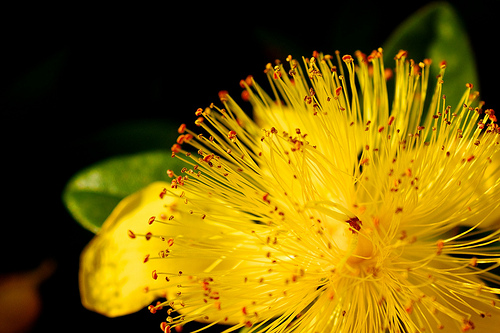 Having had the opportunity to work as a community college administrator for a number of years, I saw the determination of a diverse group of students as they sought to improve their employment opportunities through increased education. My belief in the community college system, long known for what we now sometimes refer to as social justice education, grew by leaps and bounds during those seven years. Students challenged by socioeconomic constraints, educational limitations, and familial/cultural barriers often find success there and may often be found in greater numbers than at our public and private universities. Such success may be bolstered because of relatively smaller classes and counselor caseloads (when compared to those at many state universities, for example).
The university at which I now serve has a robust population of adult students in undergraduate, graduate, and degree completion programs. The 2010 data set for the institution reveals that the average age of all full- and part-time undergraduate students was 22 years. We have a College that offers programs specifically for adults as well; the students in our adult and graduate programs range in age from 21 to over 70.
If you work for an institution that provides training, certification, or any level of post-secondary degree through face-to-face or distance education, these students are in your classrooms also.
Some sources report that attracting more adult students will counteract the threat of fewer students enrolling in higher education due to the decrease in high school graduates. Whether or not your institution is increasing its adult student population, it is important to recognize that many of these students require support systems that are different from those required by so-called traditional age undergraduates in order to succeed.
I remember being a sophomore in high school and my 40-something-year-old father talking about how his program advisors and university counselors helped guide him through the complex system of application and registration. They also provided information on work-life-school balance. He became a strong spokesperson for his institution and convinced a number of colleagues that it was important to return to school.
Here are two important points to consider:
Counselors and advisors who understand life stages help retain students Most education institutions are interested in retaining students; whether the student is attending part-time and seeking a credential, or is a doctoral program student, it is important to final completion data and financial health that as many of those students as possible graduate from their programs. My father's educational success was due in large part to the effort of counselors and advisors who understood adult students. People who are dealing with off-campus life issues may not make it through a program if your institution provides inappropriate success tips and tricks, relative to the life stage of the student.
It is important to value adult students By the time I started my doctoral program I had been widowed, remarried, moved four times, and bought and sold two houses. My experiences had an impact on my educational process. Staff, faculty members, and administrators must devote attention to how the lifelong learning experiences of adult students intersect with current classroom learning experiences. Encouraging appreciative advising techniques can also support adult student retention. Communication is vital, and in order to have happy students and alumni (who in turn get their friends and family members to consider your institution), institutions must invest in training staff, faculty members, and administrators to talk with students and listen to their needs in order to help guide their academic efforts to successful completion. Students who feel heard tend to persist.
It is important to recognize that there are issues affecting the adult student that your traditional-age students may not yet be facing. Consider the need to work full-time while attending class, to arrange care for children, to care for an ailing parent or partner/spouse, and to handle financial obligations such as mortgage payments and other bills. This recognition—and how your institution deals with this population—becomes vital to multiple bottom lines, including accreditation reporting, word-of-mouth recruiting, and state and federal aid.
—-
References
"Student life." Azusa Pacific University Common Data Set, 2010-11. Retrieved from http://www.apu.edu/oira/commondata/2011/f/
Donaghue, F. (2011). More adult college students: A frightening proposal. Retrieved from http://chronicle.com/blogs/innovations/the-economic-imperative-for-more-adults-to-complete-college-a-frightening-proposition/29744
Bailey-Taylor, A. (2009) Advising adult students: Connecting Schlossberg's Transition Theory to the Appreciative Advising Model. Retrieved from http://dus.psu.edu/mentor/old/articles/ 090708ab.htm
Author Perspective: Administrator
You Might Also Like