Creating Pathways to Second Chances for Inmates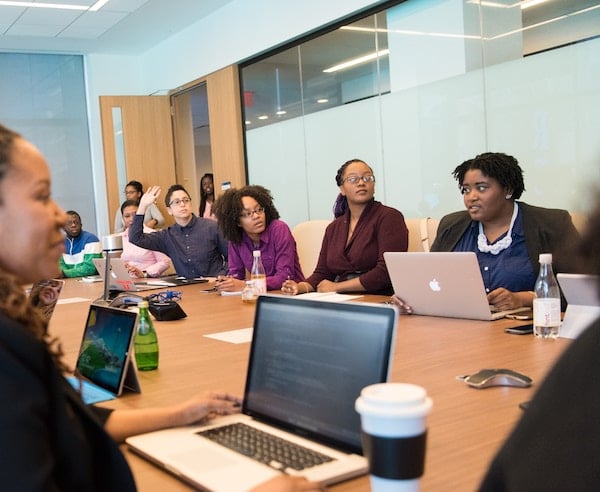 Throughout the evolution and history of community colleges, they have often been identified as the gateway to opportunity and prosperity for all. However, despite the many challenges that an open access model creates, community colleges continue to find ways to meet the needs of their diverse population of students by working hand-in-hand with their communities.
For many the task would seem daunting, but for community colleges, it's just another day of carrying out a mission of service to the community and service to those seeking to further their education, in spite of the odds against them. This attitude has led community colleges to collaborate with local and state groups to identify ways to address social issues and find creative solutions for local challenges.
One example is the partnership between Tallahassee Community College (TCC) and the Florida Department of Corrections (DOC). Together, we have established workforce training programs that align with the department's re-entry agenda. Moreover, the programs follow the frameworks created by the Florida Department of Education, which ensures consistency throughout Florida. Currently, this arrangement involves TCC delivering instruction to inmates and returning citizens in five correctional institutions across the North Florida region. These programs include plumbing, electrical, culinary, heating ventilation and air conditioning, carpentry and masonry. The programs are considered in-demand by workforce and labor market standards and include industry certifications issued through the National Center for Construction Education and Research, Occupational Safety and Health Administration, ServSafe and offer the benefit of being portable once the inmates are released. To date, more than 500 certifications have been awarded in a partnership that launched a little over a year ago.
Another important aspect of this partnership is the "each one, teach one" philosophy. After completing the program and earning the required certifications, inmates who demonstrate the propensity to teach others are assigned to a teaching assistant role so that they may continue to hone their craft and began the process of giving back and investing in others. Once the inmates have completed their terms of commitment and are ready to return to their communities, they receive an employment portfolio, which includes all of their industry-recognized certifications to share with their future employers. Local employers have been very receptive to engaging this newly skilled workforce and have gone so far as to complete the necessary paperwork to gain authorization inside of the prisons to speak with the inmates about employment opportunities.
In addition to these in-demand programs, Tallahassee Community College has also delivered, through a pilot project, entrepreneurship training targeting incarcerated veterans who endeavor to start their own business upon their release. This type of specialized training is vital when you take into account that veterans make up the largest number of business startups.
This partnership highlights the work underway throughout the nation as community colleges take the best practices and lessons learned on their campuses into their communities to make a difference. A study conducted by RAND Corporation found that inmates who participate in education programs are 43% less likely to return to prison and are 28% more likely to be employed after release than those who did not receive training. This is significant because it demonstrates that one of the most important roles education can play in recidivism is helping to address the unique barriers found with individuals returning to their communities and working to regain their lives. The power found in education is that it helps to reduce these challenges, and in the process reduces recidivism which creates a win for the individual and a win for the community. Moreover, it begins to speak to a larger push to engage all members of our society to ensure that they are best positioned to contribute.
In the example provided above, TCC and the DOC were able to establish a model for engagement that has since been replicated, with other community colleges providing instruction throughout Florida. TCC, prior to establishing the partnership with the DOC, led the way by being the only college in the nation to have a re-entry facility located on one of its campuses. They also created and currently operate the Florida Public Safety Institute, whose sole mission is to provide training to public safety personnel, including law enforcement officers, firefighters, fish and wildlife officers, and corrections officers in Florida.
TCC is just one example of an institution that recognizes that challenges faced in local communities that are also faced at the state and national level. However, the difference is that they have chosen to carry out their mission beyond the campus green and have identified ways to successfully engage a target group that has two real options: contribute or take away from our communities.
Collectively, the two entities have agreed that second chances start with the creation of partnerships and opportunities that create win-wins for everyone involved.
Author Perspective: Administrator
Author Perspective: Community College
You Might Also Like