Hope On The Horizon For Job Future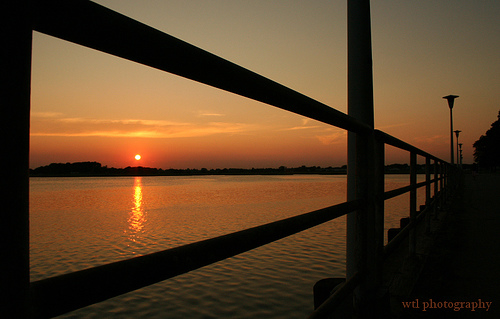 In these days of fiscal shortfalls and high unemployment across the nation, it is easy to become discouraged about the prospects of getting a job or keeping a job. There is also cause for optimism.
America's robust innovation economy creates and will continue to create good jobs. However the skills these jobs require are increasingly in short supply. A big part of the solution to the jobless recovery is to better align our education and training programs with the technical needs of today's employers to be globally competitive.
But we still have high unemployment—which can be reduced if job seekers understand what the "new economy" requires. The array of job growth opportunities is dazzling. They include:
Repurposing skilled and technical workers for new applications, i.e., welders, pipe fitters and mechanics. Consider the fact that nearly 100 percent of welding school graduates are finding rapid job placement. While about 500,000 welders are currently working in the U.S., the average welder is now nearing retirement age, with twice as many welders retiring as are being trained.
Geriatric health care. The Baby Boomers are getting older, and this growing population of seniors will continue to have a major impact on careers in healthcare. In the U.S. 34 million people are 65 years or older, and that population will double by 2030. About 8 out of 10 seniors have at least one chronic health condition and about 50 percent have at least two. As the numbers of aging baby boomers increase, so does the demand for certain healthcare jobs and services, including nursing, personal care and home health care.
Mobile media. Today's four billion mobile phone users outnumber both Internet users and land-line owners. Cell phones and other mobile devices are now multifunction devices that enable users to surf the Web, listen to music, download podcasts, use maps, access global positioning satellites, shoot and send photos and videos, and send text messages. Almost 90 percent of households in the U.S. now have a cell phone. With the countless new software applications, the number of ways to use smart phones is exploding.
English translation and foreign languages. In the next 40 years, it is predicted that the number of Spanish speakers in the United States will rise from 31 million to more than 100 million. For those completely bilingual in Spanish and English, these highly marketable language skills open doors to new careers. The key for language proficiency is to gain experience through practical internships in specialized fields such as law, medicine and business. Growth for this job field is projected to increase by 22 percent in the coming decade.
Renewable energy and the greening of all jobs. By the mid-21st century, all jobs will be green jobs. Organizations today must address potential regulation changes and look for business growth opportunities in the new era of sustainable environmental economics. The number of green jobs in the United States grew 9.1 percent between 1998 and 2007, about 250 percent faster than job growth in the economy as a whole, according to a study by the Pew Charitable Trusts.
All these career sectors are being shaped by innovations in science and technology which are being developed daily through universities, labs and R&D companies across the nation and around the world. Every job within these sectors requires differing levels of basic education and/or training as well as a commitment to continuous, recurrent education and training given continuing transformations in technologies and applications in these sectors.
To close America's job gap we need to create and keep good jobs by supporting innovative small companies and by retraining people to be qualified in new technologies. The time has come to sync training with innovation to get ahead of the curve. A future with good jobs for all depends upon it.
Author Perspective: Administrator
You Might Also Like