Five Ways Academic Libraries Support Higher Education's Reboot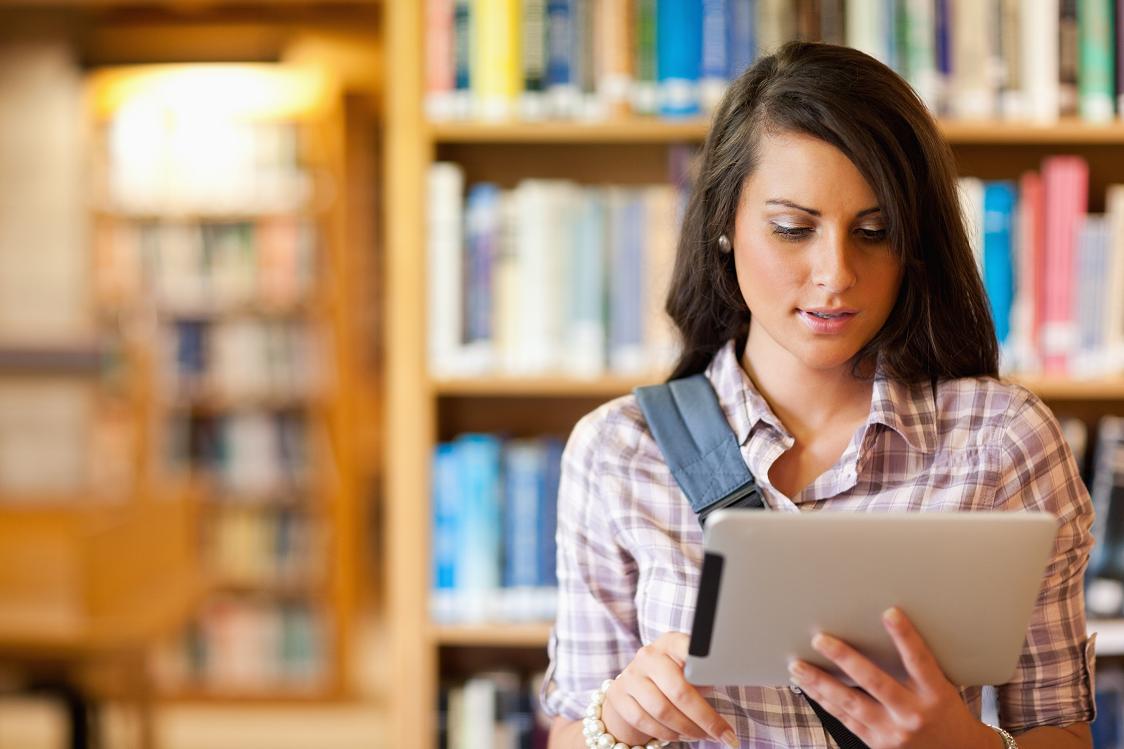 In a recent commentary piece on higher education's health, I identified multiple news stories that pointed to a single conclusion: higher education's health is downright lousy. Whether it's Moody's disconcerting analysis, increasing "co-optition" among Massive Open Online Course (MOOC) academies, scary demographic changes or myriad other factors, it's easy to grow increasingly pessimistic about the outlook for higher education as we now know it. Let's not go there. Those of us who work in traditional colleges and universities need to stay focused on the ways in which we can help our institutions successfully reboot. That's where I see the real opportunities for academic support and instructional services, particularly the college or university library. Here are five ways in which academic libraries can contribute to higher education's transformation.
1. Support the transformation to openness:
While library resources are perceived as a free service in higher education because the faucet of information is always there, just waiting to be turned on, the truth is it costs big bucks for subscriptions to the electronic resources that support learning and research. College and university librarians are advocates for a new system of scholarly publishing that broadens public access and encourages faculty to publish in open-access journals that can be produced at much lower costs than commercial publications. Shifting from closed to public access requires the cooperation of faculty and a rethinking of the tenure and promotion system. If we can create change here — and 2012 was a watershed year for openness — then we have the capacity to transform the most fundamental building blocks of higher education.
2. Support the transformation to online learning:
As a physical entity, the campus library is typically perceived as the exclusive territory of the on-campus undergraduate. The virtual college library, which provides access to vast amounts of digital content, is open to all campus constituents no matter where they may do their learning. Academic libraries are well positioned to support online learners — at least those matriculated at the institution. There are other ways in which we must support online learners, be it by providing online research instruction or delivering hardcopy materials. As more students take online or hybrid courses, the academic library infrastructure, honed for years to provide remote access support, will be there to serve them, and to help the institution make the transformation to digital education.
3. Support the transformation to high productivity:
No one, neither faculty nor students, has as much time as they'd like to get to all of the work that needs attention. Talk to these individuals and it's clear that digital distraction is taking its toll. Keeping up with new technology alone takes considerable time, and traditional higher education is in no position to allow its community members to fall behind in putting technology to use for learning and productivity. Librarians are experts at transforming through technology and also helping others learn to use technologies to save time on tasks. We've migrated through an endless succession of digital formats of information technology (microform, online search, CD-ROM, etc.), and we manage technology for research and data management. Academic leaders should look to the campus library for support and guidance in applying technology to improve productivity. Librarians are enthusiastic partners in collaborating with others on campus to facilitate the transformation to increased productivity.
4. Support the transformation to Alt-Higher Ed:
Higher education is already transforming in a multitude of ways. To my way of thinking, it is largely characterized by an unbundling effect. Just as the music industry was disaggregated in the shift to digital music, higher education no longer needs to be delivered by one institution in a linear pattern to students. Instead, students will soon be able to earn credits across a spectrum of providers, from the traditional to the MOOC, and package it into a degree. Academic librarians are already contemplating how they can be "alt-librarians" for alt-higher ed. Providing research support, library instruction and other services in this setting brings new challenges, but academic librarians are accustomed to change and will evolve in this new alt-librarian role.
5. Supporting the transformation to UX-driven higher education:
Where exactly higher education is headed, none of us quite knows, but whatever the post-transformation college and university looks like, it will succeed as long as the industry stays focused on designing a learning experience that transforms students into smart, capable and intellectually curious professionals. In an emerging landscape where learners are likely to have far more options for higher education, including choosing to have none at all, delivering a great educational user experience (UX) is essential to keeping students attracted and engaged. Thinking about the design of an intentional UX for students need not mean capitulating to entitled students who demand high grades for low effort. Higher education planners need to be more thoughtful about the experience students have as they engage with the learning and administrative processes. Academic librarians are already paying more attention to the benefits of a UX-driven approach to services and resources. What they are learning can help their institutions make the transformation to UX-driven higher education.
Outsiders looking in at the campus library may see a service that's past its prime but, upon closer inspection, it's easy to see the academic library offers great potential as an innovation engine for the institution. Take time to visit your campus library, talk to your academic librarian colleagues and discover what the library can offer to higher education in transformation. Working collaboratively, we can begin the reboot and make sure the college or university we create is the one shaped by our vision of academic success for our students and faculty.
Author Perspective: Administrator
You Might Also Like