Everyone's a Winner With Strong Employer Partnerships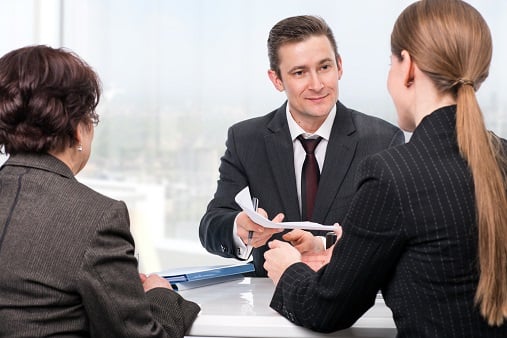 Recently, the U.S. Office of Personnel Management (OPM) and the University of Maryland University College (UMUC) announced a first-of-its-kind alliance that will increase all federal employees' access to high-quality and affordable education. UMUC will offer a 25-percent discount on out-of-state tuition rates on courses, certificates and most degree programs to all current federal employees, their spouses and their legal dependents. Those federal employees who live in Maryland already qualify for UMUC's in-state tuition rate.
We are excited to support this venture. Our mission is already tightly linked to serving the military student population, and we view this new partnership as another way to serve the educational needs of our country. Like employers across the nation, the federal government has made employee education and development a high priority. This aligns with our belief that education should serve the needs of the students who are seeking career development.
To make sure that our courses and programs prepare students for current and future professional roles, we stay in close connection with employers so our academic programs are at the forefront of adult students' educational needs. As one of the largest employers in the country, we see this connection with the OPM as a natural fit. The ongoing collaboration between federal subject matter experts and UMUC faculty and curriculum developers is an especially important feature of this alliance. Their work will ensure that our programs assist current and future federal employees to apply their knowledge to the public sector. We already build our curricula so that course content is presented in a variety of contexts, given that our graduates are likely to change jobs and industries frequently in their lifetime. An infusion of public sector examples, case studies and guest faculty will strengthen our across-the-board curriculum even more. Our learning assessments are designed to be real-world; if a student is learning to develop a marketing plan, the final assessment in the course might be a marketing plan for the student's current organization. We will work with the subject matter experts from across the federal public service to help develop public-sector assessment options for our students.
While UMUC is ready to support OPM in its efforts to foster a high-performance federal workforce, we also view this as an opportunity for us to gain access to new knowledge, content and expertise that will enhance our curriculum. In addition, we hope to identify individuals in the federal sector who may be interested in teaching in our programs. We value scholar-practitioner faculty, and already have a number of individuals from the federal agencies and departments who teach for us. Our students highly value these content experts who also apply their knowledge everyday in real-world settings. The alliance with OPM will allow us to tap into new sources of teaching talent, even as we help to strengthen the federal government's talent pipeline.
A good collaboration must always allow for mutual wins. We believe that the "wins" in the OPM/UMUC alliance are numerous for both sides. And at the end of the day, the students we serve through this alliance will be the real winners.
Author Perspective: Administrator
You Might Also Like