Demystifying Data-Driven Approaches: Three Myths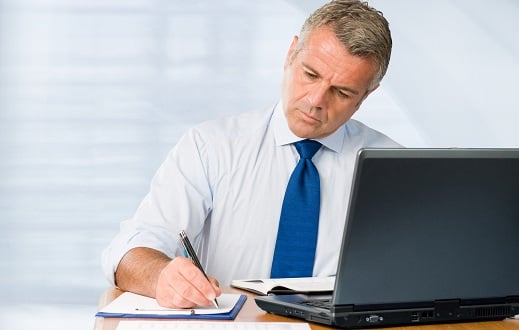 In the first installment of this series, Ram Singh debunks three myths about data-driven marketing in higher education. He also identifies the potential for a data-driven approach to increase return on investment (ROI) and improve consumer experience, the increase in internal efficiencies and the importance of organizational support.
In this conclusion, Singh identifies the three biggest myths surrounding data-driven marketing.
1. It Requires Everyone To Become a Statistician
This is a common misconception. It's true that advanced quantitative modeling may not appeal to everyone, but it's also true that not everyone is required to learn these skills. The idea behind data-driven approaches is to make better decisions and deliver internal efficiencies; allowing individuals to make better use of their time and resources. When an organization installs a new technology or process, it usually provides specialized resources to manage that technology or process. Data-driven approaches follow the same structure–a few specialized resources can do the job of gathering the data and conducting the various analyses. These analyses guide business decisions such as messaging, positioning, promotions and campaigns, placements and territory planning.. As a part of their marketing function, organizations using data-driven approaches often create sub-groups such as marketing operations, business intelligence, market research and marketing analysis. These functions advise the rest of the organization on business challenges and the best course of action to address them. There are various ways to establish this structure, but not everyone needs to become a statistician.
2. It's Great for Tactical Things But Not So Much for the Big Picture
Few things are farther from the truth than this myth. Meteorologists can predict the impact of El Niño. Scientists can forecast timeframes for massive earthquakes by analyzing the movement of tectonic plates and activity around fault lines. Economists are able to forecast business cycles and their life spans. Business analysts are able to predict trends and their impact on the future of an organization. All these things are "big picture" considerations. From a business standpoint, analysts can look at changing demographics, the way customers interact, the channels on which they pick up the information they need, the new continuum of purchase decision as opposed to linear decision cycles of the past, and so on. All these things impact an organization in terms of sales, revenue, profitability, and reputation. Technological advancements with "Big Data" promise to assimilate seemingly disparate and complex data sources. This will provide not just better insights into your own customers, but will also empower organizations to draw insights from data collected by other similar organizations, which currently is difficult or costly to obtain. Data can provide both "big picture" and as tactical insights.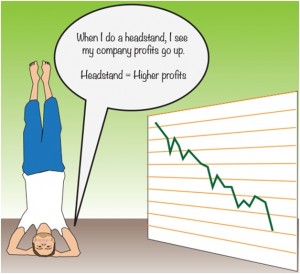 3. Data is Used to Prove a Point
Technically, data may be used to support a hypothesis, but only if it is unbiased. There are countless situations in which data are either incorrectly collected or incorrectly analyzed. I've often come across situations where data is collected as a reactionary step, and the person collecting it starts with a preconceived idea. They go about this process to prove a point. Such data collection or analysis is doomed from the start because there's a bias built into it.
Either through partial data collection or forced hypotheses, managers may arrive at outcomes that are detrimental to the performance of the organization. You may have heard statements like "there are no good or bad decision, only good or bad outcomes." Wrong! There is something called a bad decision, and it's the one that can put your business unit or organization into a tailspin.
Organizations that want to adopt data-driven approaches to improve their strategic or tactical initiatives must understand the importance of eliminating biases and pre-determined conclusions before they start collecting and analyzing. When done properly, the original hypothesis might be confirmed anyway.
A good first step in this process is to define the scope of data. There may be data elements you're already collecting, and there may be things that you need to start gathering additionally. Once the scope is determined and purpose is established, you will find that many biases discussed above will be eliminated.
Conclusion
One may think that there is a laundry list of things that need to be performed to adopt data-driven approaches. However, it's much simpler than that. My intent in demystifying data-driven approaches is to call out major factors that you need to be mindful of. If your organization can address these factors, you'll be well on your way.
– – – –
References:
"Data Driven Marketing Efforts Increase", eMarketer, August 6, 2013. Available at http://www.emarketer.com/Article/Data-Driven-Marketing-Efforts-Increase/1010108
Ramendra Singh, "Marketing Strategies to Keep Institutions in Lock-Step with their Customers (Part 1)," The EvoLLLution, March 18, 2014. Accessed at www.evolllution.com/opinions/marketing-strategies-institutions-lockstep-customers-part-1/
Ramendra Singh, "Marketing Strategies to Keep Institutions in Lock-Step with their Customers (Part 2)," The EvoLLLution, March 25, 2014. Accessed at www.evolllution.com/opinions/marketing-strategies-institutions-lockstep-customers-part-2/
Author Perspective: Administrator
You Might Also Like