Marketing Strategies to Keep Institutions in Lock-Step with their Customers (Part 2)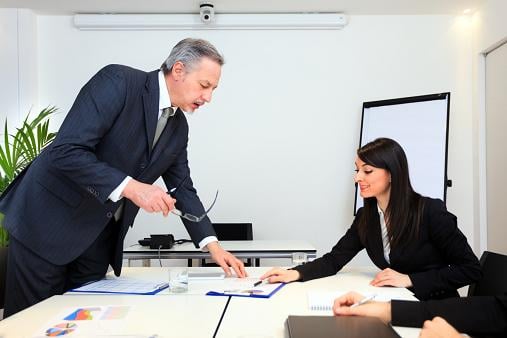 This is the conclusion of Ramendra Singh's two-part series exploring strategies higher education institutions can put into place to keep pace with their customers. In the first part, Singh provided his perspective on the current postsecondary marketing landscape and introduced the idea of sensory and motor functions. In this conclusion, Singh outlines the responsibilities involved with both functions.
Marketing is primarily a sensory function. Given the continuous increase in the scope of marketing responsibilities across all industry sectors, it's essential for marketers to ensure they're not only building solutions for meeting ever-changing customer needs, but also setting up two-way communication channels with every motor function they depend on.
For an education marketer to truly walk in lock-step with his or her customer, here is a list of crucial tasks:
Sensory Responsibilities
These are features your marketing organization can develop and control.
1. Define segment / sub-segment
This is more than just a commonly used phrase. How well do you know the clusters that form your student audience? Do you know the unique attributes in each cluster and its impact on the student's decision-making process? Have you mapped each cluster on your addressable market, whether you define your addressable market by demographics or psychographic traits? There are a range of analytics and statistical models that can be employed to do this, but you will need the corresponding motor support (see below) to do that.
2. Collect student inputs along each stage
Whether the prospective student is browsing your website, checking out your blog or Facebook page, calling in to speak with an advisor, meeting a university employee or receiving an email from you — give the individual a chance to express his or her need or concern. Most education marketers are now tracking various forms of data associated with each of the channels mentioned above; however, allowing opportunities for students or prospects to express themselves, and then tying this back to collected data, has seen limited adoption. For example, if the average time on website has increased, is it because your content is more engaging or is it because students can't find the information they're looking for? Have you asked them? Do you know their pain points? If there are multiple avenues for your students to express their needs, and you can tie it back to their journey based on the data you've already collected, you'll get a more accurate picture.
3. Develop needs-based messaging
There is a lot of literature on "outside-in" versus "inside-out" marketing. Center your campaigns on the needs of students, an outside-in approach, to facilitate better outcomes for everyone. If you address the points above, you'll have both the unique attributes of each segment you serve and an accurate picture of what your students really need. Use these inputs to address what the student is looking for and how your programs provide it. Make it about your student and his or her success.
4. Collect inputs from other functional units
It's important to know what the other units (sensory or motor) are trying to tell you, so you can use that information and be responsive toward an internally-observed trend. For example, if your enrollment department tells you many prospective students aren't clear on admission requirements, pay attention, and be sure to address this in the next set of communications you have with your prospects. As the name suggests, a sensory unit has to build in a way that allows it to get information from various sources, not just external inputs. Of course, you can analyze that information and then choose to act on or defer it, depending on validity and application, but it's important to seek input from others.
Motor Inputs and Outputs
These are features for which your marketing organization will need support from others. Conduct this audit to identify what you currently have, and what you will request your peers to develop, to meet the changing needs of students.
1. Related to Segmentation
What data do your systems capture? How vast is that data? Do you have the flexibility to modify attributes that you capture or add new ones? Are these data linkable to external sources or extractable, should you eventually need to combine them with other data (e.g. the vision for adopting Big Data techniques). Is the data collected in a manner that makes various time-series analyses possible? Is the data scattered across multiple systems and platforms, and can they all update in an identical timeframe?
2. Related to collecting student inputs
What systems are in place to do this: online chat? Call and inquire? Periodic surveys? How do you tie this observation back to the full data showing a student's journey? How quickly can you respond?
3. Related to feedback
Is there a feedback loop? Is it being used? Are the observations reported back from these units one-off or are they showing a trend? Are there defined criteria for determining if something is "key" and needs to be reported back to marketing? Can you make this feedback loop data-driven and keep it objective?
Conclusion
This is by no means an exhaustive list, but it should give you enough things to look at to make sure you're maximizing your chances of walking in lock-step with your student.
Author Perspective: Administrator
You Might Also Like