Career Colleges Meet the Needs of Employees in the Evolving Labor Market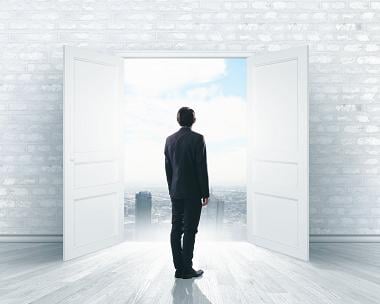 You go to college, you graduate and you spend the rest of your career working.
That's how things used to work.
Not anymore.
With the explosion of online business, big data, hi-tech equipment and the endless stream of workplace tools and technologies, today's employee requires professional skills development like never before.
Enter career colleges.
Career colleges help people upgrade their skills so they can adapt quickly and efficiently to the shifting landscape of the career environment. They adapt to fit the demands of employers and the labor market, while equipping students with relevant skills needed to succeed.
In other words, they help students become "job ready."
What Are Career Colleges?
Career colleges are private (both for-profit and not-for-profit) postsecondary institutions that provide career-specific, outcome-based programs. Graduates of career colleges can earn a diploma or certificate with a focus on career-specific training.
Who Are Career Colleges For?
Career colleges are ideal for anyone looking to become more "job ready" or to progress in their career. That could be someone who's unemployed or underemployed, been out of school for several years or one who is currently employed and looking to upgrade his or her skills.
The average age of a career college student is 27, where 30 percent are over the age of 35 and about 40 percent have previously attended a university or community college.
What Types of Programs Are Offered?
Career colleges are designed to meet the unique needs of their students. They usually offer a mix of full-time diploma programs and short-term certificate programs and include smaller class sizes.
Programs can range from more general business-oriented to specific occupation-oriented. Most career colleges also offer short-term programs in building particular skills — such as customer service or QuickBooks training — that can be scheduled around a student's work week or on weekends.
How Can Students Get Funding?
Students use a variety of options to fund their course of study, including personal funds, Employment Insurance (EI) funds, WSIB sponsorship or government-sponsored student loans.
In provinces such as Ontario, the government will also provide financial support for laid-off employees to get training at registered career colleges through programs such as "Second Career".
Why Choose a Career College?
According to the Government of Canada, by 2020, two-thirds of all projected job openings will be in occupations requiring a vocational, college or university education. The specific outcome-based nature of the training offered by career colleges ensures graduates have the tools to meet the demands of the labor market.
Career colleges may also help students find employment more quickly. At my college, for example, 83 percent of graduates in the last year found employment within an average of 12 weeks after graduation.
The need for education and new skills is clear. According to the McKinsey Global Institute, there will be 45 million more jobs worldwide that require a secondary-level college education than there will be graduates by 2030, and 90 to 95 million more low-skilled workers than there are positions.
Career colleges can help prepare individuals for the shifting skills demand and help them set up for success.
Author Perspective: Administrator
You Might Also Like