Data Can Show if Credentials Pay Off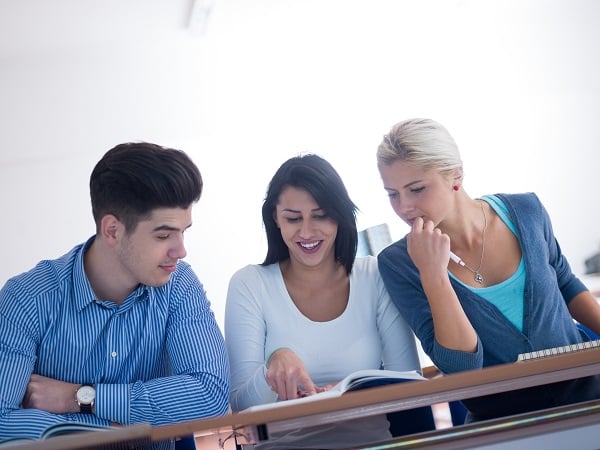 Many believe that a traditional four-year college degree is the only way to find a good job. However, certificates that take less than two years of study, as well as occupational licenses and certifications awarded by industry (rather than colleges), can also help people find jobs and advance their careers. In fact, according to a report by the Census Bureau, full-time employees with alternative credentials usually earn more than those without any alternative credentials.
Furthermore, there is no evidence that most accrediting agencies take into account employer demand, making it difficult to know if workforce training programs are arming students with the skills employers are looking for. In fact, there is a well-known disconnect between higher education and employers. 96 percent of chief academic officers at higher education institutions believe that their institutions are very or somewhat effective at preparing students for work. However, in a separate Gallup survey of employers, only about one third believe that "higher education institutions in this country are graduating students with the skills and competences that my business needs."
This disconnect may be caused by a lack of data. The accreditation system primarily measures inputs, like the number of books in a school's library, as opposed to its outcomes, like the number of students who learn a particular skill or find employment in their field of study.
Finally, accreditation only covers programs that offer academic credit, while many of the courses that help students prepare for certification exams in competitive industries are non-credit. Students trying to find occupational training to prepare for industry certifications have no reliable signal of quality.
To help students figure out what programs and credentials are worthwhile investments of their time and money, they need data, and they need programs that are aligned with employer demand.
The right data can help answer questions like: In which careers am I most likely to find a good job? Do most of the students within a particular program graduate and earn a credential? If I graduate, will I find a job? Will I make enough money throughout my career to live my desired lifestyle?
While these questions are key to educational decisions, few students can get answers. Each year, the Workforce Data Quality Campaign (WDQC) surveys all 50 states and the District of Columbia to gauge state progress on managing and using workforce data. WDQC's 2015 Mastering the Blueprint survey asks whether states are able to determine the employment outcomes of participants in workforce and education programs (including higher education). In 2015, it found that only 22 states achieved the "Know if Graduates Get Jobs" element. Even amongst those states, many lack the data needed to measure the outcomes of private schools, leaving the significant number of students considering private schools at a decision-making disadvantage.
To get students the data they need, states should focus on linking data about public and private education and workforce training programs with workforce outcomes to create scorecards. Scorecards, like North Carolina's NC Tower, are public websites displaying employment outcomes information in an easy-to-understand format. They help students see how graduates of a particular program fare in the labor market.
For institutions to score well on these scorecards, they should align their offerings with employer needs. This ensures that students are learning skills that employers value and helps businesses find the skilled workers they need. Currently, businesses across the country cannot find enough adequately trained workers to fill available positions. The National Skills Coalition reports that middle-skill jobs—which require more than a high school diploma, but less than a four-year degree—make up 54 percent of the labor market, while only 44 percent of workers are appropriately trained.
One way of aligning workforce training and education programs with employer demand are sector partnerships, which bring together employers, education and training providers, labor, and community-based organizations to address the skill needs of a particular local industry. These partnerships assess local industry workforce needs, so that institutions can create or refine their education and training programs to match them.
One such partnership is the Middle Tennessee Regional Workforce Alliance, which convenes regional "skills panels" that identify and articulate the skills and competencies needed by regional employers, and then recommends ways to close skills gaps. These skills panels are chaired by local business leaders, and include representatives of the local workforce system and postsecondary institutions. As a result of the panels, local community colleges have implemented unified curriculums tailored to employer demand for particular skills.
With the right data, students can be confident about their education and training selections. They'll be able to avoid attending programs where graduates struggle to find employment after completion, and know that, eventually, their investments will pay off.
You Might Also Like