The "Zero Moment of Truth" and Marketing in the Commoditized Higher Education Marketplace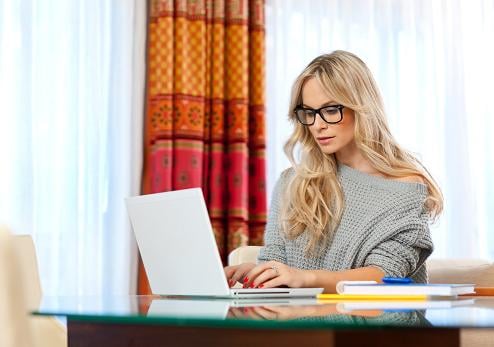 The following interview is with Julie Corwin, executive director for marketing and communications at the College of Professional Studies at Northeastern University. Corwin recently gave a presentation on the Zero Moment of Truth in Higher Education Marketing. In this interview, she discusses this concept in a little more detail, shares her thoughts on its value in today's commoditized higher education marketplace and expands on how it is helping institutions evolve and grow their marketing practices to suit the needs of modern prospective students.
The EvoLLLution (Evo): What is the Zero Moment of Truth (ZMOT)?
Julie Corwin (JC): The Zero Moment of Truth is a term used by Google, and it is the moment when you're making a purchase decision and you first go to the digital world to support that decision making. It could be looking at reviews; it could be just looking at pricing and comparison shopping. As the digital sphere has really grown, so has decision making.
Evo: How is the "ZMOT" concept impacting higher education marketing?
JC: In higher education marketing, it's changed it in two ways. First, it isn't changing the marketing, but it's actually changing the delivery mode. Now we have online education, or education that happens in the online sphere or is augmenting an in-class experience with online. What that's done has changed our competitive set; we know people who are looking for a degree in higher ed no longer have to look at what's in their local regions. They can start looking at different degree programs at different universities and colleges around the country or around the world, so the competition has exploded.
The other thing it's really done is it's changed the decision-making process online. People are making decisions, and they no longer have to call you, email you, contact you, ask for a brochure or even show up for an event. There's a wealth of information on websites and in the online sphere where some can actually go through that entire process without calling the university. Fifty percent of our students actually apply to a degree program without having contacted us or having to attend and event. They're going through this process on their own, at their own pace, looking for what they want, and then going straight to the application phase.
What's really important for marketers to understand about this is that we move into a CRM (Customer Relationship Management) system and a marketing automation system; we start looking at the lead funnel. The lead funnel is extremely important to operationalize how we meet the needs of people in their decision process. We look at that report almost every day, but what we don't realize is that there's this second funnel — the second lead funnel of people that have never contacted us and they are going through this process on their own.
Evo: As higher education transitions to a commoditized marketplace, what are the some of the biggest roadblocks higher education marketers are running into?
JC:I would say that competition is one that's very large as people are looking at multiple places where they go, but they can also pretty quickly scope out what is the cost, what will they get out of a degree. They're really looking at results. The return on investment becomes very important.
Schools survive on reputation, which remains extremely important to a lot of perspectives, but as it gets commoditized, it does start playing out in a different space, like flexibility, convenience and program availability. They start eliminating universities and colleges before they even get to the true decision-making about, "Do they have a degree program I like?" or "What will it look like to have that name on my resume?"
Evo: What are some strategies marketers are putting into place to adapt to the new marketplace and to the new realities of higher ed marketing?
JC:We just have to keep up and get really real about what our value proposition is for Northeastern University's and the College of Professional Studies' degrees. What are we really offering people? It forces you into doing a lot of the basic marketing work, but you have to be much better at it. Why us over somebody else? Is it quality?
We have to answer a lot of those questions very quickly, especially as we go into markets where the name Northeastern University isn't as well known or not known. We have to build confidence very quickly.
Evo: Is it a matter of making sure your resources and your website, and basically anything students could find online, already have answers to their questions before they even ask them?
JC:Yes, that is absolutely true. What we're finding about the future student who comes to our website is that they do want a lot of information. They do deep dives into it, so we let them go fairly in-depth, sometimes all the way down to the syllabus of a certain class that is offered that term. They like that.
You have to be able to see their thirst for understanding what it is you can offer and what you do. The good part about that is that we do have the websites to do that and, currently, the future student or the prospect isn't going much further beyond the university's site to get information. So we have some control over what we provide to the non-traditional group. Some other great support areas are LinkedIn, Facebook — some of the traditional social media channels are extremely important. We're finding that just saying the marketing message is no longer working.
Now we're starting to provide rich content through articles on the LinkedIn space and people are getting engaged that way. We're starting to use ListServ of professional organizations that might be interested in certain degree programs and reaching out that way in a much more sincere, valid way than your traditional marketing.
It's just no longer, "Do you have a website?" It's, "What is it and is it really following the path of this decision cycle that a person goes through?" And it's not linear. People jump in and out of what information they need at what time. Can they quickly find it on your site to answer those questions? I say this and we're still challenged with Northeastern College of Professional Studies, our website, to actually really understand that behavior and how to deliver information at the point that they want it and need it. It's a very complex process and a lot of information we need to deliver at a certain moment. So we're trying to go to that next iteration of what is next behavior so that people have the information they need. How do we see that information?
Evo: Is there anything you'd like to add about the major changes happening in higher education marketing as the concept of the "ZMOT" really starts to rise to the surface and, perhaps, what next steps marketers need to take in higher education to make sure they're adapting to marketplace changes?
JC:Because of the digital space, a lot of data is available, which supports marketers who are doing research, understanding your target market, getting into the behavioral profiles. There's just a lot of information, and making your marketing appear when people are ready to make decisions — no matter if it's on your website or outside in other areas of the digital world — is extremely important. But we have the data available. It's no longer guessing. It's really taking the guesswork out of a lot of marketing.
This interview has been edited for length.
Author Perspective: Administrator
You Might Also Like