Big Data: Transcending Disciplines in Higher Education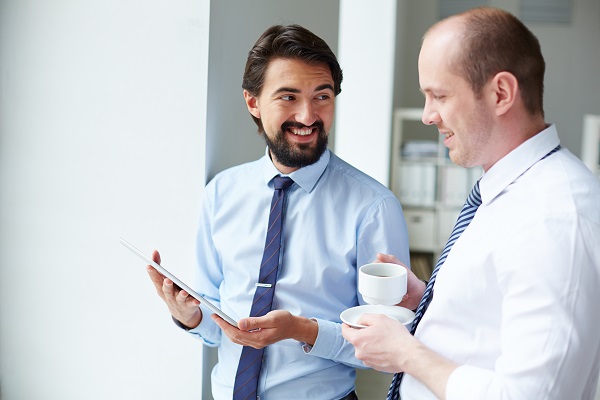 For higher education to be truly successful, institutions need to consider both what students want, and what society is going to need from them once they leave—there needs to be a place where students can align their goals and dreams with all of the opportunities that are waiting for them after graduation. Guided by macro demographic, industry and political trends, the only way institutions can truly prepare their students for the world after graduation is through Big Data.
For any entity wishing to thrive in society or the marketplace today, the most strategic organizational decisions must be founded in trillions of data points. This is no different for the higher education institution. Because technology has accelerated the speed of change, the most feasible way we can predict what types of programs and education will be relevant is through Big Data. The insights pulled from Big Data can shape the most fundamental decisions that higher education institutions must make, concerning enrolment management, faculties, programs and professors, while also helping to understand student sentiment throughout their education and beyond. In North America, it is especially important to understand trends occurring internationally and domestically that will influence future enrolment, whether political, cultural or other macro forces. Data analysis enables us to understand where demand is now and where demand will be in the future workforce, allowing institutions to cater their educational offerings to meet these needs.
While Big Data serves as an insightful opportunity for institutions, it requires a culture of change instilled and embraced by leadership that is exceptionally difficult to foster. Big Data is not about investing in a particular piece of software, or offering a particular program to students; it is a mentality and a comprehensive plan. It requires the leaders of the institution to make decisions based on massive amounts of information that might conflict with other powers or politics. It is a complete departure from the traditional approach to higher education. There is very little room to consider personal interest or individual biases when decisions are founded in empirical evidence.
Higher education institutions are offering more data programs across the country. But it is only some of the most successful businesses and a few leading institutions that have the most important aspect of Big Data right, and that is integration. Corporate leaders are using data analytics across all platforms for strategy and predictive modelling, while at the same time investing in technology so they can continuously improve their data integration capabilities and foundational systems.
Companies like Google, Amazon and eBay have integrated data analytics into all of their business decisions from the highest points, transcending faculty, department or management level. It is the true driving force behind their reason for existence, and everything that they offer. Alternatively, most educational institutions today are driven by values, instinct, experience and tradition, to shape all of the strategies and decisions that dictate their future.
With all of this in mind, we can expect to see our higher educational institutions in a constant state of change, evolving to stay aligned with what Big Data is telling us about students, academics and the workforce. Some of these changes include:
1. Interdisciplinary programs
Interdisciplinary programs will become the norm, such as Business and Health Care or Business and Computer Science. At the center of these cross-disciplinary programs is data analytics. At the Goodman School of Business, we launched our Centre for Data Analytics as a catalyst for this type of learning. This is the hub of our data initiatives; an ecosystem that incorporates many different areas of study, with the integrated use of data. Numerous disciplines are active components of the data ecosystem, from health and sports management to business and social studies. This is an important departure from training students in silos where their exposure to broader thinking is very limited.
Through the activities to be fostered by the Centre for Business Analytics, students coming out of the Goodman School of Business data analytics program will be marketable in nearly every sector because the exposure to the multidiscipline ecosystem helps the students develop broader reasoning skills facilitated through a data-driven lens.
2. A departure from traditional approaches to research
Academic research is increasingly embracing data-driven approaches to large scale research problems in different domain areas. What was once the foundation of so many higher education programs and faculties is now extending to new approaches driven by Big Data technologies.
What this means is that instead of surveys, interviews and focus groups as research methods to prove theories in hypothesis, data analytics will allow us to analyze trillions of data points through algorithms that lead to completely new insights. The results of this methodology will be far more comprehensive than those coming out of traditional forms of research because of the objectivity of the information as well as the volume and continuity of the underlying data.
3. Data-driven skill sets
Management skills such as entrepreneurialism, change management and leadership will be taught less through behaviours such as charismatic leadership and motivational theories, and more through the creation of a data-driven decision-making culture. Management talent will become more sophisticated, relying heavily on the ability to drive insights from numbers.
4. Transparency
What Big Data really means is that the students and the community have more control, with stronger decision-making power than ever before. This applies to program offerings, but also funding strategies. Higher education institutions are no longer functioning within their own silo of academia, but are real members of the societies in which they operate. As organizational strategy becomes more embedded in student desires, as well as in insights driven by their behaviours and sentiments, higher education institutions have the ability to become the experience and opportunity of their dreams.
Author Perspective: Administrator
You Might Also Like