Student Experience Central to Differentiating in the Online Marketplace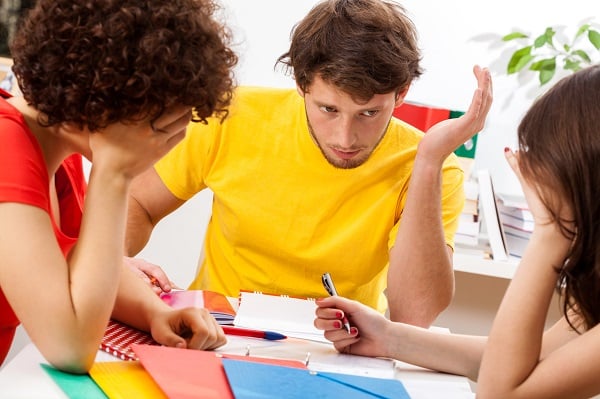 With the rise of online education and the increasing number of students who opt for eLearning, today's colleges and universities need to clearly distinguish themselves in the marketplace.
According to the National Center of Education Statistics, the number of online students has grown to 5.4 million (or one in four students), and most college and university presidents report that their institutions are offering online programs to meet that demand. With some reports showing online course adoption slowing a bit, it is more crucial than ever for schools to set themselves and their programs apart from the more than 4,000 colleges and universities in the U.S.
The Villanova School of Business has offered online programs for eight years—earning a no. 6 ranking for Best Online Degree Programs: Graduate Business from U.S. News & World Report. While proud of our ranking, we believe that offering an outstanding online education and experience with the same high standards and commitment to community as a traditional campus program is the key to delivering excellent online education.
With technology being a commodity, and most schools embracing similar online learning delivery tools, what becomes essential is offering an exceptional experience with best-in-class student services. In some instances, schools offer watered-down versions of their degree programs instead of programs that are the same as or very similar to existing on-site programs. Such programs may provide short-term benefits. However, these benefits will undoubtedly impact the reputation of the school. More generally, business schools across the country must remain true to their respective brands in order for online education to continue to flourish.
Students value quality education and expect to receive it from reputable institutions. Our newly launched online Villanova MBA features the same world-class faculty that teach in our campus program, as well as the same curriculum, experiential classes, academic integrity and admissions standards. Whether you receive a Villanova MBA online or on campus, you receive the same education and degree.
One of the challenges in online education is creating and sustaining a community of learners. Community building tends to happen naturally in on-ground, face-to-face programs; people spend time in class together, meeting before or after class to work on projects and study together. While it may be harder to accomplish that sense of community in online programs, building community is vital for students to feel part of the livelihood of a university.
Attending class with outstanding peers is an important part of receiving an education, and retaining the same high admission standards is critical to allowing students to learn from one another and bring their life and work experiences into the classroom. Programs that lower admission standards for online programs rob students of an opportunity to learn from a cohort of talented colleagues who add richness to discussions and diversity of thought and perspective.
As educators, we want students to engage in provocative conversations and debates with other students, learn from shared and varied experiences, and continue to support one another long after graduation. Having a broad and deep alumni and student network encourages additional professional opportunities, feedback, mentoring and networking.
One of the most successful ways to build community is to bring students together for experiential learning, giving them the chance to get to know each other and build on their online relationships. Two of our most successful strategies have been our MBA leadership challenge and our international immersion trips. Students attend these sessions to meet in person, travel and work with their peers.
Our leadership challenge, held over a weekend, brings our online students to campus to participate together to solve real-world business challenges. Our students spend time strategizing and critically thinking about solutions. They also work together to present their findings.
The international immersion experience takes students on a thought-provoking trip to a country with an emerging economy. Students get first-hand experience meeting with senior executives from companies doing business in places as diverse as Turkey, Argentina, Chile, Vietnam and South Africa. And they have a chance to exchange ideas and discuss what they learn, helping give them a global business perspective while building relationships with their peers. The experience culminates with a consulting project for a local company or an in-depth industry analysis.
All students, and particularly graduate students, want their degree to represent the effort and intellectual capital they spent achieving it. Offering online programs that use the same rigorous admissions standards, the same faculty and the same curriculum allows students to receive an exceptional education, even if they are located hundreds or even thousands of miles from a university campus. When you couple that education with building a community through group projects and occasional face-to-face learning experiences, you also allow students to become invested in your university.
Author Perspective: Administrator
You Might Also Like