Leveraging Technology to Drive Student Intelligence and Deliver a Great Student Experience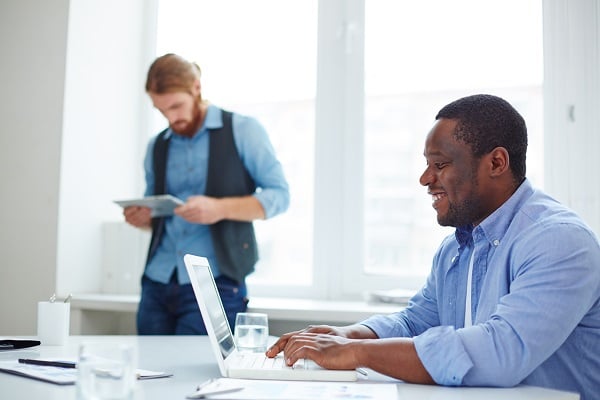 Engaging with students is more important today than ever before—students of all ages are experienced online shoppers who have been exposed to industry best practices from companies like Uber, Amazon and more. This means they have high expectations of their colleges and universities when it comes to the information they receive, in terms of content, context and medium. For postsecondary leaders, this poses a unique challenge, but at UNC Charlotte they are leveraging their customer lifecycle management system to ensure students are getting the information they need when they need it.
The EvoLLLution (Evo): Why is it so important for emails to be optimized in today's higher education environment, and especially when dealing with non-traditional students?
Matt Deal (MD): Students today, be they credit or non-credit, have mobile devices, and when you look at email marketing stats, more than half of all emails are opened on a mobile device, so you have to ensure that your email messages are easy to read and understand on any device. For non-traditional students specifically, this might be one of the few interactions you have with that student. If a student enrolls in an online course, you're never going to lay eyes on them and you may never to get a chance to interact with them one-on-one, so this email is your introduction to that student. If they have a poor experience, their expectations are not met, their educational experience may be hampered, and you may never get another chance to make it up to them.
To take that a step further, there really is no one-size-fits-all solution for this. What works for one type of non-traditional student, like our summer campers for example, absolutely wouldn't work for a business professional coming in for a one-day class. Our camp parents might need two weeks and several checklists to prepare their children for a week long camp, but our business professionals don't need two weeks to prepare for a two-day course. They just need about a week's notice and some key information like where to park and how to access their course materials. Their needs are very different so you have to look at it segment by segment and non-traditional students can be a very broad spectrum.
Evo: What does real personalization look like? What kinds of information should institutions ideally have at their disposal to be able to craft those really personalized interactions?
MD: You really need to be in touch with the types of students you're dealing with. Use camps as an example. Parents have tons of questions, and an FAQ format may not necessarily fit well in an email because it will be 10 pages long. So, with this group we stick to the basics in our email messages and then provide parents a website they can visit for more in-depth information on preparing their kids for camp. When we need to share that much information, it's best to keep the email short and simple and cover one or two topics at a time so our students don't get overloaded.
Looking at a business professional, what is the bare minimum they need to know to prepare for their class? Do they need pictures in their email? Do they really care that their first name is in their email? Is that kind of personalization going to impact their experience as far as getting to class? If we want to increase the chance that a student responds to a post-course survey, maybe that email needs to be a little bit more personalized.
You have to become familiar with the group your message is targeting and what you're hoping to accomplish. Then you can decide what's going to be important to this group of students and come up with an appropriate message and level of personalization to match their needs and expectations.
Evo: What kinds of intelligence can an institution glean from how their students engage with emails?
MD: It's one piece of the puzzle. You have to look at this type of information with other feedback that you get from your students. From a tracking tool (like Google Analytics), you can gather information like how often your emails are opened and on what types of devices. Are students opening your emails multiple times and contacting you with questions that are answered in the email? Are these the same types of questions you were getting before? If so, maybe you need to change your email.
Are the emails being opened repeatedly but you're not getting student questions and you're not getting any kind of negative feedback? Then the email is probably meeting students' needs. And if your messages are being opened multiple times and you get actual positive feedback from a student, you know you nailed it!
You could also look at the pattern in which students open your emails and interact with them. For example, if you're sending an email that includes directions to class, maybe they open it immediately the day that you send it and then you see another spike in activity the day before the day of the class. It's probably safe to assume that your students read that email and then referenced it again because that information was useful to them.
You really have to look at email effectiveness on a case-by-case and segment-by-segment level. For example, returning students likely don't need to spend as much time looking at parking information and finding out where to go and what to do because it's habit for them. So they will open the email once and never check it again. Without segmenting, that might look like an ineffective email.
Evo: How can this additional intelligence help in the crafting and delivery of an improved student experience?
MD: We work with the different groups in our department. We'll have our registration or phone staff notify us if they receive an increased number of calls from students in a single program asking similar questions. We ask our instructors and program directors to let us know about similar things that may come up in the classroom. We take this sort of information and look for gaps in the messages we've sent these students to identify potential changes. It's a continuous process on our end to ensure that students get the best experience possible.
Evo: From the institutional perspective, how does improved personalization and relevance impact the bottom line?
MD: If you've sent students messages that set them up for success from the start, they're entering the classroom prepared and confident instead of disorganized and nervous. These are some of the small things that add up to the overall student experience and might make the difference in that student returning for additional classes or even recommending your institution to friends and co-workers.
Improved personalization and relevance in student communications is also helpful for staff. They're not spending hours on the phone answering the same types of questions because we've sent a very clear message to the students sharing the information they need to prepare. We encourage them to call us with additional questions, but typically what we've seen is that they're able to handle their preparation on their own and wind up with very little need to send us a question or call us because it's spelled out very clearly for them. This allows students to be mostly self-sufficient, and it allows staff to focus on more complex work.
Evo: Why is it so important to create these kinds of self-service opportunities?
MD: With non-traditional students, they may not be physically here—in fact, they may be several time zones away—so they need self-service options, because our business hours are not convenient for them. They may also be busy professionals who want a simple effective way to sign up for a course with little or no human interaction. These days, hardly anyone calls a store to order an item, why should enrolling in a course be any different?
Evo: When you think about how you use the Destiny One product how would you differentiate the functionality of your traditional CRM with the Destiny One product that you're using?
MD: We use Destiny One to communicate with students that have already enrolled. We know what they've enrolled in, we can see what types of courses they tend to take, and we can see if they're working on completing a certificate. Our communications to current students are completely based on things we can see in the system that they will need in order to be successful in the courses they've enrolled in, or will need to enroll in to complete a certificate.
We also use Destiny One to target our past participants. Maybe someone took a course with us a year ago, and we're going to offer a similar class that carries a professional credit we know they'll need. We would utilize Destiny One to identify similar students and let them know about upcoming opportunities.
A CRM, on the other hand, is more lead-based. With a CRM, we would target someone based on the information we've collected that says this person may become a student. This person doesn't need the same types of information that a current student needs, they need information that will help them decide if they need to become a student, and what goals they might be able to achieve by enrolling in and completing certain courses or certificates.
Evo: What are some of the most important lessons you've learned from this process of transforming the institutional approach to email and tracking?
MD: The biggest thing that we learned is that it's a lot harder to change a mistake that is made in an email than a mistake that is made on a website. We've changed the way that we word our emails so we aren't hard coding tons of information into that email. We'll include things that are very unlikely to change in the email—like this is the name of the course you've enrolled in and these are the dates it's running—and that's pretty safe information to include. We also try to keep them short and to the point so that students are more likely to read everything.
But at certain times of the year most colleges have tons of construction onsite, cities often have improvements that shut down roads for months at a time. So, for things like our directions and parking emails, what we've found is that it's better for us and for our students if we make that email more general and then link them to a web page specifically about that topic. At that point, students are either going to keep that email handy for the day they travel or they're going to bookmark that webpage and hopefully reference it.
Regardless of how the students interact with the information we send them, there's very little chance for them to ever reference any outdated information.
Evo: How do you define the roles of the website, the student portal and email when it comes to your student engagement strategy?
MD: The ideal channel really depends on the message you're trying to send.
We use each of those tools in harmony with each other. Before class we're using an email to direct them to the public website, where we have up-to-date information for things like parking, events or possible classroom changes. In the event of a major change, we would likely send that in an email and update the website just to make sure they see it. Of course, that's a pretty rare occurrence. After class ends, we introduce students to the student portal through email.
It's all about getting students in the habit of using all these channels, and letting them know that there are multiple avenues for them to find information—they don't have to rely on just one. If they're checking the website, it's always up-to-date. If they're checking their email, it sends them back to the website. For grades and other personal things, the student portal is their best option and that farms them back to the website. Then hopefully, after they complete their course, they're going to check for emails from us in the future or announcements in the student portal to find out when the next class is being offered. But they could also go to the website and search for the class they want.
Ultimately, we try to use our various channels—email, the website, and the student portal—to create a seamless experience.
Evo: What does it take to make sure that every channel you're using to communicate with students has the same information and that the information you're providing is up to date and accurate as possible?
MD: That's one topic that we've gone over several times internally and it comes back to my point about sending students the general idea in an email and then having the factual, up-to-date information available on the website. That way you're really only updating one location to make both of those channels accurate. We try to do the same thing in any of the Destiny One automated emails.
We have one piece of text that's an introduction to our LMS with a link to related FAQs that we include in registration emails. We would update the relevant pages on the website which would ensure that even if a student opened an old email, they would end up on our website viewing updated information if they were looking for details. Depending on the type of change, we may not even need to modify the email messages.
Organizing things in this way allows us to keep the volume of information manageable. We've made a small number of changes that will ensure that any emails going forward are accurate, and even if a student references an old email, it will send them to the website where the information is up to date.
This interview has been edited for length and clarity.
Author Perspective: Administrator
You Might Also Like