Establishing Seamless Integrations to Enhance the Student Experience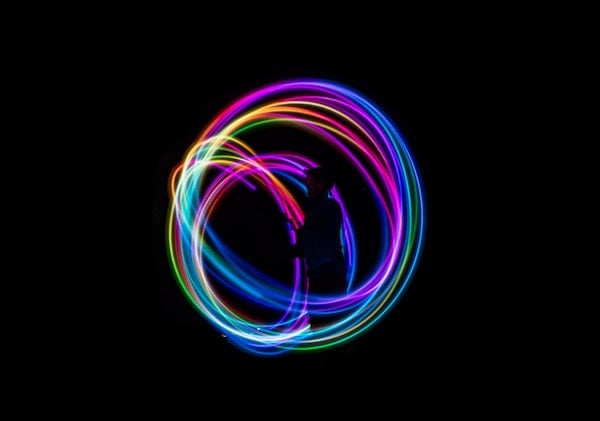 Today, institutions are using multiple systems within their infrastructure to provide the best user experience to their students. But to provide this experience, seamlessly integrating these systems is critical. Staff need to be able to navigate and use the back end of their infrastructure just as easily and effectively as the students using the front end. Cutting time and financial costs allows staff to focus on what's most important—attracting and retaining the lifelong learner. In this interview, Saira Cooper and Kara Eldersveld discuss the importance of system integrations, the effectiveness Destiny One provides for the institution, and how they are able to optimize their tools together to create the best user experience for both staff and students.
The EvoLLLution (Evo): Why are integrations important to the effectiveness of Destiny One at Rice University?
Saira Cooper (SC): One major benefit of the integration between Destiny One and key tools like HubSpot and Canvas is that we were finally able to access the data that we put into Destiny. The access and the visibility of the data makes Destiny One so effective. We have this powerful database, and we use a number of great tools, but we need the data to talk to each other. Just like one person can't do it all, one system can't do it all. You need different systems that you can optimize for what they do best.
Building those integrations helped us tremendously in regard to the learning management and marketing automation systems. We're able to share data so that each system can do what it does efficiently. They provide us and students with what we need, in real time.
Kara Eldersveld (KE): From a marketing perspective, integrating Destiny One with Hubspot has created better visibility into our conversion funnel. Before, we knew how many times users visited our website, what channels they came from, and what content they viewed for each of their sessions. Only then do we get clarity on when the user actually enrolled. This newfound visibility has allowed us to build out a much more optimized marketing strategy to enhance our connection with prospective students.
Evo: How challenging were the integrations?
SC: Canvas was very simple. Because of the way our Canvas instance is set up, our IT team wrote a few scripts to make the process automated. Files got dropped off, the scripts were running them and that is happening every hour for us.
With the Hubspot integration, we had no idea how to create these API integrations, so our system admin had to go and learn a bit about that. When they came back, we gave ourselves six months for the integration since only one person who had the knowledge. Within three months, we were able to pass just the general information onto admin—students' names, demographics, things like that.
As that worked beautifully, we moved on to the next thing that we needed to know—course history. It ended up taking four and a half months, but we got everything we needed out of Destiny. From Destiny's standpoint it was easy because they can give you data in a nice, concise format, however you need it. What takes more time is figuring out how the other system is going to digest that information. That piece had to be laid out, and that's what we worked on.
Under our six-month timeline, we were able to integrate everything–and with only one internal resource. We didn't have to go out looking for a company or vendor to perform that integration for us. Everything is working, and now we're starting to outline. We're looking at our next steps, which include the Conference and Corporate Engagement Managers—two tools that we're now utilizing with our programs, now that the data is in there. That information now needs to go into HubSpot, so that's going to be the next added piece. We're looking into some of the other tools, like Credly, to see what else we can make work for us.
Evo: What are some benefits you expect to see from getting the Conference Manager and Corporate Engagement Manger integration live?
SC: We expect to save a lot of time by connecting our Conference Manager and Corporate Engagement Manager tools with HubSpot because both products use group functionalities. This will simplify the process of building relationships with individuals who initially enrolled with us through a group engagement. For example, if a group that took a leadership course with us, we can market other leadership courses to each student. We also frequently host conferences for teachers that are heavily focused on counseling, so we can then market counseling courses to them.
This function does the job for us behind the scenes, so we don't have to manually figure out what each individual has taken.
Evo: How have you noticed the marketing campaign effectiveness and conversion rates start to evolve and improve with the integration behind you?
KE: More than anything, Destiny One's helped us hold ourselves and our partners more accountable for the performance of our marketing campaigns. We're more confident in the data. We can see what kind of ROI we're getting on our ad spend, and quickly get a sense of what's working and how we need to better optimize.
For example, we can track the impact and effectiveness of strategic discounts based on user behavior. If a student engages a certain number of times through a specific pathway, we are now able to serve up discount messaging to see if we can prompt conversion.
The cost efficiencies of using discounts as drivers towards conversion rather than a blanket discount can be very significant. It's allowing us to capture what could otherwise be a lost lead. Using that method last spring, even with COVID-19, we had our best enrollment period to date for many of our professional programs. That's attributed to the integration of Destiny One with HubSpot, and we wouldn't have had visibility without it.
Evo: How much of an enrollment increase have you seen compared to the previous year?
KE: We saw a 35% increase in course enrollments for many of our programs. This is also due to our focus on upsell, which is another benefit of Destiny One. If we see that a student is interested in a particular course, we can go beyond recommending other courses and use Destiny One to offer special bundle packages that allow prospective students to save money while advancing their education.
One of our biggest goals is for the marketing team to gain greater capacity to retain students over a period of time—to increase the lifetime value of that student. In order to do that, that user must have a seamless experience throughout their time with Rice University. The only way to do that is to invest in a closed loop data and marketing strategy.
Consumers expect an Amazon-worthy experience, but universities are not Amazon. Creating this API with Destiny and a stronger closed loop integration is helping us better close that gap in terms of user experience.
Evo: How much time do you estimate staff are saving as a result of the integrations between Destiny One and the other key tools in your backend?
SC: Integrations between Destiny One and our key back-end tools are huge time-savers.
The LMS integration has been particularly valuable. We used to have to tell students that they needed to wait 24 to 48 hours before they could access course materials in our Canvas LMS from the time they registered. They had to wait that long because that's how long it took us to get that information, then create the user in Canvas and add them to their section. That in itself could be one person's job to do that all day long. When registrations come, they don't all come at the same time. We used to be pulling our hair out because five hours before the class is going live, registration is still open and we're getting registrations and we need to get them provisioned. It was very stressful for all of us because we didn't want the student to wait when the class was about to start.
With Destiny One, students have access to their course in the LMS within an hour of registering. It could be real-time, but we purposely set it up with an hour delay in case someone realized that course wasn't right for them. So, they have an opportunity to contact us and let us know.
KE: Before integration, we were manually comparing data points from three different systems to gain visibility into marketing effectiveness.
There was a large margin for error, and we frequently saw discrepancies with the fidelity of that data, but we were just trying to get a baseline and it was a very large lift. It took about a full week to run those reports and compare them, which meant we really could only do it on a quarterly basis.
On top of that, prior to integration, we spent several months trying to write out scripts to get the best data possible in the manual process, then we actually had to run those manual reports, and even then, data would overlap, so we would have to start all over again. It was a labor-intensive and inefficient process.
Evo: Have you seen an impact on marketing efforts in terms of enrollment growth as a result of these improvements to the way you're reaching out to students and the personalization you're able to create?
SC: Our marketing team is able to take on more projects and work on other priorities as a result of the integrations with Destiny One. When you invest in automation, you are then able allot time for strategic and creative development to expand our reach and improve student retention over time.
The integration has made our work seamless, so marketing is focusing on what they need to focus on rather than trying to back-fill and keep up. It's been a saving grace from an operational standpoint on how we market ourselves and how our staff spends their time within those systems.
Evo: What impact do these integrations have on the student experience?
SC: As I mentioned before, without Destiny One learners couldn't access to system for 24 to 48 hours. We've all been learners, and we know that as soon as we register for something—whether a product or class—we want it instantly. In some cases, instructors like to give students access a week prior to the start date of a class to let them explore. Since some people are planners, they tend to register early so they can have get acclimated. Providing immediate access helps us engage students quickly and get them excited about the course.
In regard to marketing, we've had people come to us with interest in an offering from last semester that isn't offered this semester. And what we've been able to do is have them subscribe to the newsletter so when that enrollment information is available, they'll know. Some people even appreciate the email reminder because they've forgotten that they were interested in a particular course six months ago.
People come in and take a few courses without realizing they are on-track to a certificate. But with Destiny One, we can send out emails to those students to encourage them to take the last few courses they need to complete their program. That's been really helpful.
Getting grades from Canvas into Destiny was another benefit because it meant students didn't have to wait days. They could look at their profile in the Student Portal and get information quickly, and also see opportunities they may not have otherwise known about.
As a School of Continuing Studies, we want to offer an Amazon-like experience. We want students to click a button, check out a class, and enroll immediately. And if the course isn't available at this time, we want to simplify the process for them to be notified when it does become available. If we have a new offering, we want to be able to leverage student data to let them know that we have something new if it interests them. With Destiny One, we're able to offer an experience that is more carefree.
Evo: How are you and the team leveraging Destiny One, both in terms of its growth-oriented capabilities and in terms of the time savings, to stay responsive to industry shifts?
SC: For future projects, we're looking at a Destiny integration with Credly. That's going to be incredible for us. We're looking at more competency-based learning and figuring out how that can tie in with digital badging. We're finding creative ways to use that data to market to our community. With Destiny One, we're able to think creatively about what's next for us, instead of keeping our heads down and trying to do work that a good system could handle for you.
KE: Destiny One helps us expand and improve our student experience; we don't have to manually patch things together to try to make them work while still spending the same amount of money with a potential other platform. It's been really rewarding, and we are excited to expand on the reporting capabilities.
To learn more about how Rice University's Glasscock School is using Destiny One, click here.
This interview was edited for length and clarity.
Disclaimer: Embedded links in articles don't represent author endorsement, but aim to provide readers with additional context and service.
Author Perspective: Administrator
You Might Also Like