What a Long, Analog to Digital Trip It's Been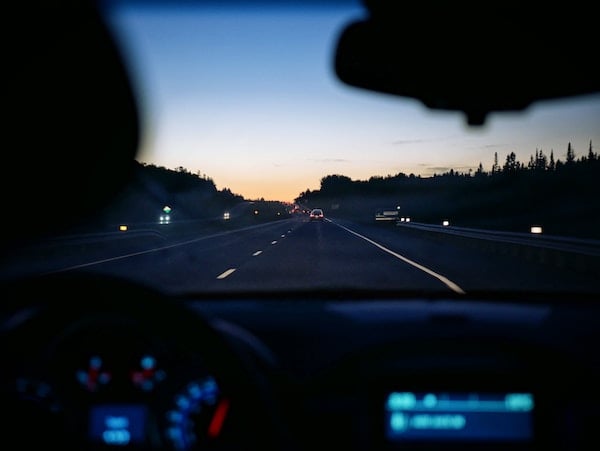 As I look forward to retirement this summer, I reflect about how communications technology has changed since I finished my bachelor's degree in broadcasting back in 1973.
And yes, I misquoted the Grateful Dead to generate the title for this article. Consider it boomer humor.
If you asked me to list the changes in broadcasting and communication since 1973, I would emulate Inigo Montoya and not explain, but sum up: Electronic communication has completely changed from analog to digital. But that statement is only the tip of the iceberg.
In 1973, radio and other media were analog. Small-market radio was active via hundreds of 1,000-watt, locally owned and programmed AM stations. FM was becoming the dominant medium for music formats and on-air ranting was at a minimum because the fairness doctrine was still in place. In this atmosphere, I loved being a disc jockey and newsman, and I reveled in the fun of doing live radio. The dominant audio recording medium was reel-to-reel tape, although audio cassettes appeared just before I graduated.
That industry barely exists today. The cloud of Clear Channel Communications arose in the 1990s as it began buying radio stations, and it now owns more than 200 stations in 39 major markets. If you are tired of hearing sound-alike, automated programming delivered by digital satellite, you can blame Clear Channel. In 2014, it renamed itself iHeartMedia, moving aggressively into digital media delivery and streaming radio programming online. Much of the local small-market radio programming in the U.S. has disappeared in the process.
In higher education, a similar technological process has occurred, but it's one which I consider to be much more positive and beneficial to all of us. It's no surprise that education has been using electronic formats as they have been developed, starting with radio in the 1920s and adding TV in the 1950s.
Between the debut of TV and the 1980s, not much changed. PBS produced a number of classes that were nationally distributed, and local PBS affiliates produced some educational TV programs for K-12 education. A few universities did local educational productions that were broadcast and carried over local cable systems.
In the 1980s I produced satellite teleconferences at Texas A&M, serving both national and Texas groups. At that time, satellite or cable TV were the only options for widespread live video distribution. But in the early 1990s satellite transponder rates more than doubled, and the economics of most educational programming no longer supported analog satellite delivery.
In the 1990s, digital satellite for consumers emerged. I bought my first DirecTV equipment from Sears in 1996, and have used commercial satellite networks since then. Now DirecTV is owned by a version of AT&T that the originators of that historic firm wouldn't recognize, and DISH and DirecTV are duking it out for a digital satellite market imperiled by the advent of broadband and a score of direct-to-home digital video services, including Netflix, Amazon, Hulu, Sling and Playstation Vue.
In 1998 I moved to Colorado State University, which had an active videotape-distance education program, recording lectures and using VHS tape for national and international video distribution. Videotape had its problems, including shipping time and customs issues. In the early 2000s we moved distribution to DVD, which cost less to mail and was less vulnerable to shipping damage.
The big digital breakthrough happened around 2010, when broadband became available in many areas and made it practical to stream video online. This opened the door for online video course delivery, and streaming video quickly became part of many K-12 and college courses.
Now we're using web conferencing programs to hold live, interactive classes that connect campus and remote locations across the U.S., and sometimes in other countries. We can connect to students in a coffee shop, hotel room or living room. We also record web events for delayed playback, which makes them available to students who can't participate synchronously.
A lot of technological change actually happened in a narrow time window, with the big shift to digital video distribution coming in a 20-year period from about 1990 to 2010. Today, it feels like we've been communicating with these tools for much longer—but it's not the case.
More change is coming, and the challenge for education is to learn how to use digital media well, which isn't as simple as it sounds. Production and media quality have traditionally taken a back seat to transmission of content, which has resulted in too many boring and amateurish-looking educational videos. It's time that teachers at all levels learned how to use digital media to advantage. Every faculty member needs to learn how to use these new digital and video tools in order to have a long future in academe.
Now that I'm fully armed with multiple email accounts, my own website (colocougs.org), Android phone, iPad, desktop and laptop PCs, I'm ready for the next step: digital retirement.
If you had told me in the '70s that I'd be entering retirement with this set of toys, I might have responded "Far out, man!"
Author Perspective: Administrator
You Might Also Like