Facing Fears: Supporting Adults Pursuing Career Changes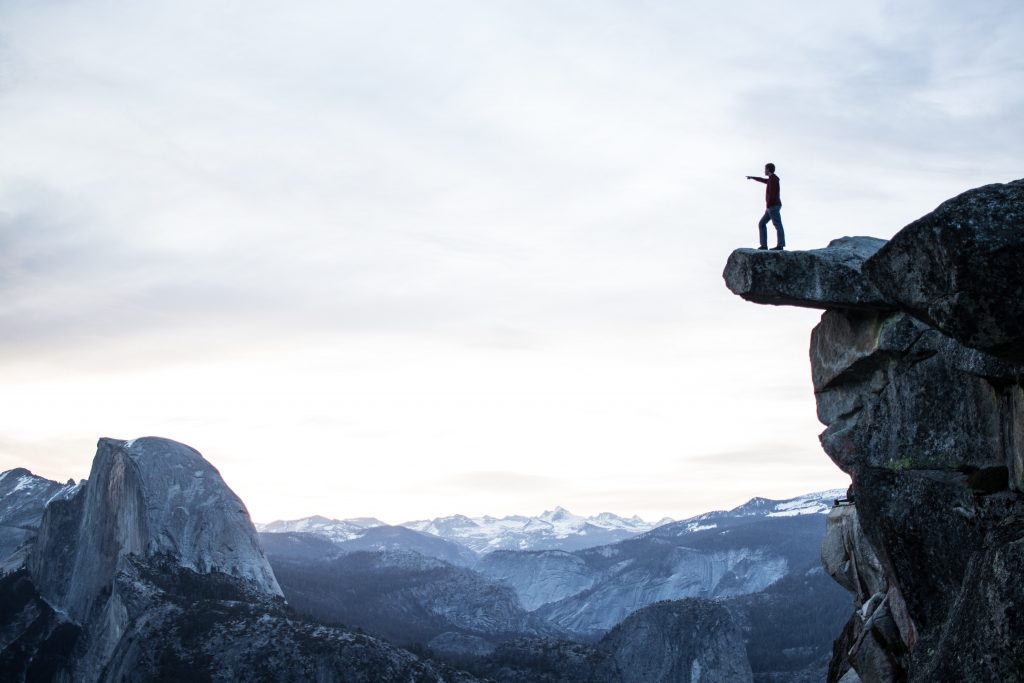 The U.S. labor force is undergoing a drastic change. Called The Great Resignation, large numbers of adults are leaving the workforce. The trend started last summer and has continued into 2022, with millions quitting their jobs. Although some desire salary increases, others seek flexibility or better work-life balance.
These changes in the workforce mean it's vital for employers and leaders to promote opportunities for success, especially in cybersecurity. With a competitive median annual salary of $103,590, more than 460,000 job openings available across the United States and an unemployment rate of 0%, cybersecurity is a field with many career options. Even before the COVID-19 pandemic, the need was high for cybersecurity professionals due to technology's intrinsic ties to American lives.
As more adults choose to leave their current jobs, educators and leaders have an opportunity to support individuals pursuing a second career by helping them overcome fears about entering a new industry. A recent survey from Champlain College Online found nearly 30% of non-cyber workers were willing to consider a career in cybersecurity.
The survey pointed to three distinct barriers to exploring cybersecurity careers: lack of diversity and inclusion, toxic work environments and high expectations of prior training and experience.
Diversity and Toxic Work Environments
To support adults looking to make a career change, educators and business leaders must directly address their concerns about the field, like lack of diversity and toxicity in the workplace. In Champlain's survey, 90% of respondents indicated the importance of increasing diversity in the cyber workforce, and 81% felt toxic work environments would prevent them from exploring a career in cybersecurity.
Academia can play an important role in supporting diversity in the cybersecurity industry. Colleges and universities can ease this challenge by collaborating and partnering with institutions that support underrepresented groups such as Women in Cybersecurity (WiCyS), International Organization of Black Security Executives (IOBSE) and Cyversity.
More can be done within higher education to highlight diversity in leadership roles as well. Colleges and universities can create support systems for underserved students to build community and navigate situations where they may find themselves alone in their identity.
Also, hiring and promoting diverse individuals within faculty or providing mentorship opportunities with successful individuals who share a similar background or experience can be crucial to encouraging students to pursue degrees and careers in cyber. If a student can see someone like them succeed in cyber, they are likely to believe they can be successful.
Education and Experience Expectations
In Champlain's survey, adults interested in pursuing cybersecurity and even those currently in the field identified high expectations regarding previous experience and education as a barrier to entering the cyber field. Of those in the cybersecurity field, 86% who identified as cybersecurity hiring managers indicated the market expects entry-level cyber candidates to have vast industry experience. Overall, 72% of respondents estimated that some type of university accreditation is required to enter the cybersecurity field.
Significant experience requirements or multiple necessary educational degrees, certifications and training can intimidate those entering the industry.
However, this intimidation can be addressed.
Of the respondents who showed interest in pursuing a career in cybersecurity, 56% said employer-sponsored training and education would motivate them to pursue cybersecurity. Nearly half the respondents—46%—interested in cyber careers mentioned tuition assistance from an employer would be a motivating factor to pursuing a career in cybersecurity.
Programs that partner education institutions with businesses to provide reduced or partial tuition, like Champlain College Online's truED program, are crucial to motivating current or future employees to develop or acquire skills. These skills are valuable to a workplace and should be viewed as a company investment with a return of an upskilled workforce.
Many businesses already have a tuition reimbursement or support program to encourage their employees to continue their education. These companies can look to provide more funds, varying the opportunities for funding, and recruiting individuals who would help diversify the field of cybersecurity.
For academia, cyber educations should balance in-classroom learning and knowledge acquisition with opportunities for students to gain hands-on experience. Adults, especially career changers, need to demonstrate to potential employers that they have learned terminology and procedures and, through internships, practice simulations and more to gain experience enacting those procedures.
Additionally, higher education institutions should hire professors with direct industry experience to share their wisdom and knowledge of the rapidly changing cybersecurity landscape with students.
Overcoming Fears
Changing careers can be scary, but adults should not fear joining a new field, especially when a field like cybersecurity can provide a strong career growth path and opportunities. Most survey respondents (69%) ranked job security as the top positive trait about cyber careers. As the world increasingly relies on technology, it will be essential to have the personnel to support the security of many different technology environments and ecosystems.
To help students overcome any fears about starting a new career—whether in cyber or another field—higher education institutions and employers should highlight individuals who have also switched careers and the success they have achieved. For universities and colleges, sharing alumni stories of success and developing an ambassador program—a program to connect alumni with students following their path can provide encouragement and inspiration.
As educators and business leaders learn more about what may be holding individuals back from pursuing a career in cyber, it is our responsibility as members of the academic community to develop a non-toxic environment that welcomes and provides an education—knowledge and experiences—that allows anyone interested in cyber to follow that pursuit.
Author Perspective: Administrator
Author Perspective: Community College
You Might Also Like