One Year Anniversary Impact on Nontraditional Learners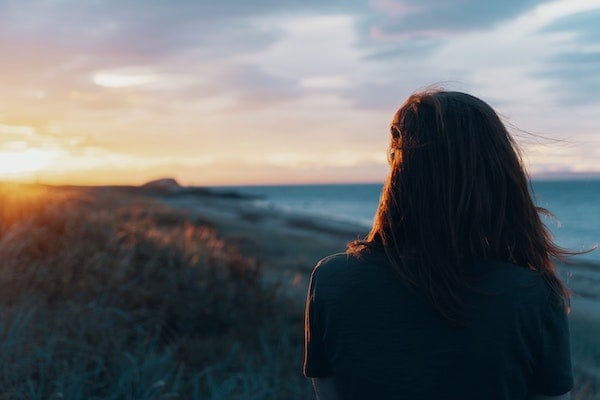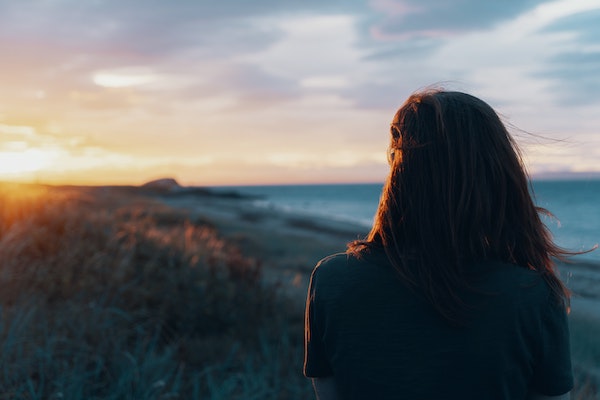 Nontraditional adult learners have always faced challenges balancing their busy lives with their education, ranging from parents returning to school while caring for their children to workers feeling stuck in their current roles and looking to make career shifts. Champlain College Online (CCO) has a deep understanding of the challenges online learners face and what they need to support their success.
COVID-19 amplified these challenges and added a whole new set of hurdles for adult online learners. In addition to what they already faced, many adults are now taking online classes while managing their children's remote learning, looking for new jobs because they were laid off or dealing with other major pandemic-induced stressors, like health concerns or isolation.
But these challenges have revealed a positive side that we wouldn't have otherwise uncovered. Over the past year, we've seen incredible stories of resilience from our students.
We've seen adult learners improve their online learning practices and tackle new challenges with confidence. They are tapping into advising and career resources, attending new virtual events developed in response to the pandemic, building stronger and more fulfilling relationships with their fellow students and professors and applying the skills they've gained learning online to working remotely.
We have also seen signs of hope and optimism for the future, including watching students take time to recession-proof their career prospects. According to our 2020 Adult Viewpoints survey, two out of three adult Americans took steps to improve their career futures, including 29% who were considering enrolling in a program at a college or university. We have also seen increased enrollment in certificate programs.
Key Components of a Future-Proof Infrastructure
Over the last year, many higher education institutions have focused on delivering the basic elements of online learning. Thanks to decades of experience, Champlain College Online has been able to focus on refining our online learning experience in response to the pandemic instead of building it from the ground up.
One critical focus area for CCO has been ensuring that adult learners continue to feel supported and connected despite the full range of pandemic-induced life changes. As an organization, CCO focuses on meeting adult learners wherever they are on their educational and professional path. This year, that meant more flexible advising and ways to connect outside of the classroom.
Acknowledging the increase in time spent looking at screens for students who already were learning online, CCO refined strategies for them to retain their lessons, like dividing 20-minute lessons into shorter modules, so that students could revisit at their own pace. We made this easier through increased searchability and closed captioning, better utilizing rich media content.
To build community and connection, we launched a student-focused well-being series for online learners, as well as a series of live interactive career-focused webinars where students can access live career coaching and advice.
Another way we serve our online learners is by ensuring employers are providing opportunities for their employees to gain essential skills and knowledge based on their career needs. Certificates and other stackable credentials are perfect ways for adult learners to continue their education while balancing demanding careers. CCO's truED program offers nonprofits, corporations and public sector organizations ways to educate and upskill their workforce, improve employee retention and offer high-quality, career-focused education benefits.
Attracting and Retaining Online Learners
Higher education leaders need to remember that nontraditional students need online learning designed for adults. This means career-oriented, flexible and affordable higher education opportunities focused on in-demand fields and skill gaps. Whether students are going to school for the first time or returning to finish their degree, coursework should be immediately applicable on the job.
Academic advising plays a critical role in student retention. Online learners need access to advisors who understand how to support students while they balance life, school and work—a different challenge than that faced by traditional on-campus undergrads. CCO advisors have built strong relationships with students that continued throughout their entire academic career and beyond.
CCO advisors are trained in appreciative advising—a method focused on identifying student strengths and using them to propel students forward. Advisors truly serve as the ultimate guide for academic success.
Especially for online learners, building community has become increasingly important. At CCO, we implemented Wellbeing Wednesdays to bring students together around relevant well-being topics like building resilience and diversity, equity and inclusion. We also launched a faculty resource center for faculty members to provide a means to learn and lean on each other.
In addition, we have also implemented a process to ensure our advisors check in with all of our students throughout their time at CCO. Whether this is congratulating students who are doing well or making connections with students who need additional support, CCO considers students' well-being a core element of the institution's success.
Teaching in the Classroom
Lucky for them, online learners started the pandemic with a wealth of best practices to use in the online classroom. However, they still had to refine their approaches to account for the increased screen at work, not to mention the challenges associated with managing remote learning for their dependents.
Professors refined in-person teaching to fit the virtual classroom by changing their use of technology. We all know that Zoom and Teams meetings have become a constant within the last year, but professors also learned how to make the experience more productive for students. We've seen them use a variety of multimedia resources and adjust their teaching techniques to each individual's needs. For example, an on-campus faculty member at Champlain College launched InSpace, an alternative to Zoom designed to mimic an in-person learning experience where you can move around the virtual space and communicate based on your proximity to others.
Since classes are asynchronous, CCO does not currently use InSpace, but our traditional campus has found it very useful for its flex hybrid model. This new technology gave students the flexible, face-to-face experience they expected from in-classroom learning.
Creating a Seamless Learning Ecosystem
At Champlain, we consider all of our students at every level of the institution. While Champlain College Online serves a unique population—adult online learners—with different needs from traditional undergraduate students, we make substantial efforts to include the entire student body at all times by making sure CE representation exists in leadership roles, on cabinets and in committees. Online students cannot be an afterthought. Their voices, challenges and successes must be brought to bear at every turn, just as on-campus student voices are. Compelling and effective student storytelling internally is one way we've found to be particularly successful at building bridges across the institution.
To continue the cross-institution collaboration, we are currently in the process of implementing a speaker series that will be a joint effort between Champlain College's Stiller School of Business and CCO. We hope that this effort will result in additional opportunities for both our traditional and nontraditional students to connect and build relationships outside the classroom.
At CCO, we also participate in frequent student journey mapping sessions to better understand our entire student ecosystem, which has proven to be incredibly valuable as we consider strategic initiatives to increase enrollment and improve retention.
Disclaimer: Embedded links in articles don't represent author endorsement, but aim to provide readers with additional context and service.
You Might Also Like