Going the Distance to Create Affinity and Engagement for the Online Student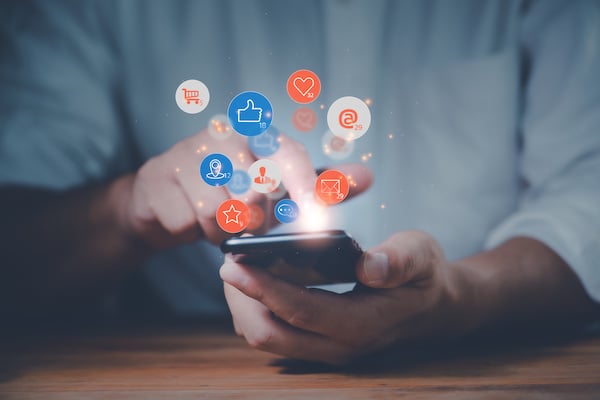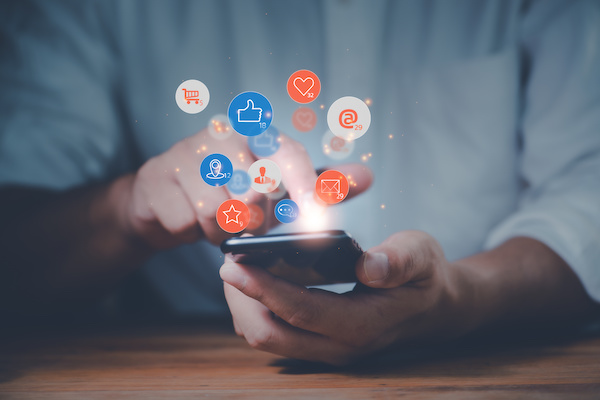 For decades, colleges and universities have been strategically planning how to create or grow their digital and online offerings to meet student learners' changing demands. However, the global pandemic demanded robust online learning options immediately, which forced universities to do one of two things: rise to the challenge and implement systems to create greater engagement for online learners or implement temporary solutions while encouraging students to return to on-campus learning once safe. But if there's anything we as an industry have learned from education in a pandemic, preparedness and adaptability are key to success. Providing students with an education that meets them where they are, whether remote or on campus, is crucial to the future of higher education.
Offering online programs is only one step of the process. Providing student support systems that place the learner at the center of everything you do, continuously engaging with students and supporting them personally and professionally throughout their educational journey, increases their chances of persistence and success. Institutions that are not proactive but reactive in addressing issues are behind the trend.
A Quality Experience
Fostering this engagement and affinity begins with understanding what students want, including providing high-demand programs that allow students to pursue a degree while balancing life responsibilities. At ASU Online, we have launched programs such as biological sciences, astronomical and planetary sciences and architecture, some of which have traditionally only been taught in person.
One thing that makes ASU Online unique is, for nearly two decades, students enrolled at ASU Online have had access to the same quality programs and world-renowned faculty who teach on-campus students at Arizona State University. There is no sacrifice in the quality of the content being taught; the only change is the modality in which it is being taught. Students must still meet the same rigorous quality as they do in-person programs, but they have the flexibility to choose courses that fit their schedule and lifestyle. Giving students the same experience regardless of their physical location is paramount to creating an affinity for online education.
Coaching for Academic and Personal Success
Crucial to proactively engaging with online students and addressing the key needs they have requested is understanding their unique situations before they've even expressed any challenges. This is why ASU Online has a team of success coaches, made up of highly trained ASU staff who assist our students through their academic and personal goals and challenges.
Within the first 48 hours of enrollment, a success coach reaches out to students to learn who they are as a person and their educational goals. Coaches, dedicated to a set of students throughout their ASU journey, track their progress and discuss goal setting, time management and their successes or obstacles. These can include academic or personal obstacles—mental health and wellness—or how to achieve success when an issue arises rather than when struggles have persisted for too long.
The technology we use for our online systems allows coaches to connect with a student before an issue comes up, such as not engaging in classes for multiple days in a week. Data showing any patterns in grades and struggles in courses early on is shared with success coaches, so they can provide students with the resources they need to complete and excel in a course from an early stage.
Coaches can quickly get involved before the student falls behind. With 65% of our online students choosing to connect with their success coach, this strategy is proving successful at creating online student engagement and progression.
Academic and Social Engagement for Every Student
While success coaches support students through their academic and personal journey, we find it vitally important to provide online students with peer support and social activities to build their engagement within the university. That's why we give our students access to more than 40 online-specific, ASU clubs and organizations to further their involvement with peers and be a part of the student community.
Additionally, access to larger university events is made available to online students throughout the year via livestreaming, furthering their connection to the ASU community.
While academic excellence is our number one focus, our other top focus is creating an experience students value. It sounds simple, but with every decision to implement a new support program or offering we always ask ourselves, What do students need and what do they want to see?
Lifelong Community Connection
Our students have formed a connection with their success coach, faculty and several students with whom they shared multiple classes or formed study groups. During and beyond graduation, we continue to engage them, support them and make our community accessible to them.
For universities, you should not offer online programs; you should be offering an experience. For us, this also includes providing access to the same resources as on-campus students. Our online students are invited to participate in our graduation ceremonies, sitting side by side with on-campus students in the same program of study. For many of our graduates, this is the first time they are visiting an ASU campus. We enjoy the moments when they ask to meet their success coach or for the opportunity to share their success story.
In a socially connected world, our students and alumni have become our biggest advocates for online learning. Forming those connections at the onset, nurturing the relationship with the learner throughout their academic journey and setting them up for success leading up to graduation will help universities form stronger bonds with their students well beyond their time at the university.
Tomorrow's Online Education
As we look further into the future of online higher education, the need for a proactive approach to changing trends and needs will continue to remain true, and we'll have to further adapt and respond to online students in ways we may not have before.
As online education leaders, when considering new tools, we must place the learner first. We are exploring tools that will increase success for our online students, while considering other smart tools to help them work more effectively, allowing for increased learning and support to be successful.
Beyond technology, other common resources on college campuses are often an afterthought for our online learners. Think of the on-campus resources learners need, and take those resources to your students. Make them accessible.
The demographic of online students has evolved over time, and the pandemic introduced new generations to online learning. As more young students feel comfortable learning in this modality, we will need to be ready to respond to a new generation of online learners who expect communication to come on new platforms, expect more in less time and communicate differently. Learning modalities will need to keep evolving and include all of the above to remain engaging and provide a rich learning experience. Higher education must be up for the challenge.
Author Perspective: Administrator
You Might Also Like