The Employer Perspective on Creating a Multi-Dimensional Workforce Education Program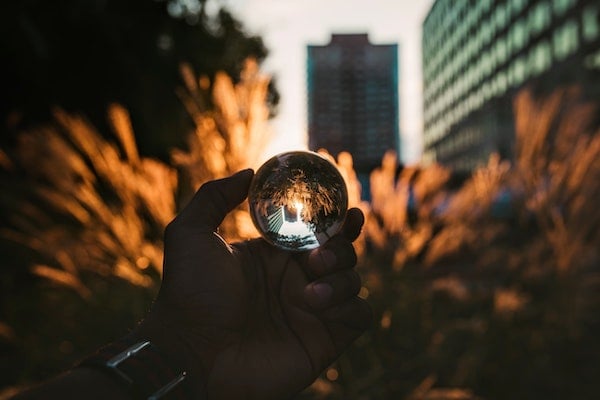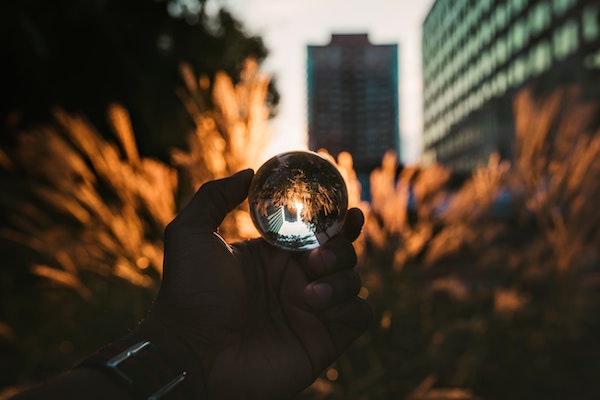 I work as a director of workforce learning and development at OGE Energy Corporation. We have over 2,200 employees with wide-ranging training needs—everything from job-specific skills development to technology to leadership.
Let me share some of the realities of our business. OGE's workforce needs are changing at a rapid pace. We often find that recent college graduates are already behind on emerging skills when they join the workforce. Today's reality is that employees must be lifelong adult learners, or they simply will not keep up with new workforce demands. Examples include: changing technology, working in agile environments and the ever-changing needs of the customer. These issues transcend any particular business or industry. A 2017 McKinsey Global Institute report estimated that up to 166 million U.S. workers would need to learn new roles by 2030.[1] During the pandemic, nearly a quarter of Americans reported that their role had become automated as a result of the crisis[2]. I believe it's imperative that organizations maintain a work environment that promotes and assists its employees in becoming lifelong adult learners. If this philosophy is not supported, the workforce will become stagnant, and companies and organizations will fall behind their competitors. Nontraditional learning is becoming one of the key drivers in helping organizations maintain their competitive edge.
We do this by supporting a multi-prong strategy that includes internal technical training and professional development, tuition reimbursement and membership in EPCE – the Energy Providers Coalition for Education. EPCE is a national industry-education coalition providing solutions to educate, develop and train the energy workforce (www.epceonline.org). In order to sustain learning opportunities, we established processes and gained senior leadership support. One of the best practices that my organization has created is learning councils for various business units. They keep the learning conversations alive and ensure we are meeting the needs of our business units and employees (adult learners). The learning councils technically serve as the school board for their respective business units. This is just one of many examples that my organization has put in place to ensure learning is sustainable and relevant.
We value external education opportunities for our workforce. My advice for education providers is to stay as close to what is happening in the real world of work as possible. Pre-packaged programs don't always take into account specific employer needs and changing technology. College grads often come onto the scene without having been exposed to emerging trends. In fact, only one third of college graduates expect their postsecondary learning experience to prepare them for workplace success, and a report by the Boston Consulting Group estimates that more than 50 million U.S. workers are in roles misaligned with their competencies[3] One of the benefits of being a part of the EPCE coalition is that employer organizations provide real-world input into education and training offerings. In addition, we have found that agility and adaptability are more important than ever. New hires who come in with the expectation that change is the name of the game are better positioned to succeed.
Making learning accessible for working adults is essential for social mobility and economic progress. Organizations must aggressively look inward to determine what internal learning programs are needed to ensure they sustain a current workforce that meets their needs both today and in the future. If education providers understand the priorities of the organization and bring valuable programs to the table, greater impact is achieved.
If you want to learn more about the adult learner, CAEL, which manages the EPCE Coalition, has resources available. We invite you to enjoy a one-hour, self-paced microcourse that CAEL has developed and made available for free. It provides a nice overview on serving adult learners. It is part of a series of micro courses that CAEL is developing especially for our members, and we hope you enjoy this first course on us. Click here to access.
References
[1]https://www.mckinsey.com/~/media/McKinsey/Industries/Public%20and%20Social%20Sector/Our%20Insights/What%20the%20future%20of%20work%20will%20mean%20for%20jobs%20skills%20and%20wages/MGI-Jobs-Lost-Jobs-Gained-Executive-summary-December-6-2017.pdf
[2] https://www.bizjournals.com/bizwomen/news/latest-news/2021/04/university-of-phoenix-study-automation.html?page=all
[3] https://www.bcg.com/publications/2020/new-era-higher-ed-employer-collaboration
Disclaimer: Embedded links in articles don't represent author endorsement, but aim to provide readers with additional context and service.
Author Perspective: Association
You Might Also Like