Closing the Skills Gap One MOOC at a Time: How Google is Transforming the Lifelong Learning Environment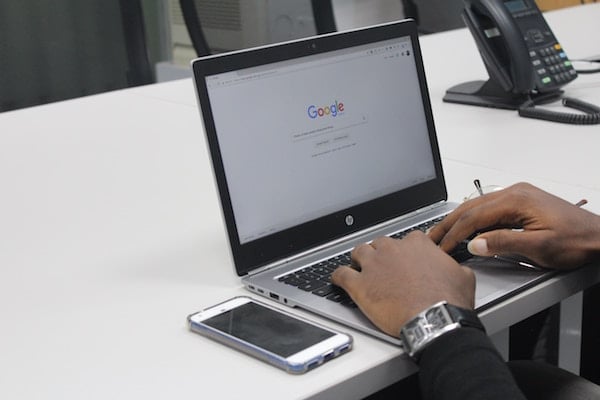 The skills gap is currently one of the defining features of the labor market. There are hundreds of thousands of middle-skill jobs available but few individuals with the skills and education to fill them. These jobs need less education than a full degree program, and alternative providers like bootcamps have been active in helping to serve this market. Now, Google has entered the fray. In this interview, Natalie Van Kleef Conley discusses the IT Professional Support Certificate Google is launching through the Coursera MOOC platform, and shares her thoughts on the impact the program is expected to have on employability of workers in the IT industry.
The EvoLLLution (Evo): What were a few of the reasons behind Google's decision to launch the new IT Professional Support Certificate?
Natalie Van Kleef Conley (NVKC): At Google, we had challenges finding qualified candidates for our IT support roles. But we knew that candidates didn't need traditional four-year college degrees to be qualified—in fact, the majority of IT support job postings in the US do not require a traditional degree.
So, in 2014, we partnered with the nonprofit organization Year Up to create a program aimed at training and hiring talent for IT support internships and full-time roles. The program was a success, and validated our notion that IT support is a really teachable field. Our graduates inspired us to think about how we could make a bigger impact beyond Google.
And there's no better example of a dynamic, fast-growing field than IT support. With more and more people relying on computers for some part of their work, growth in IT support is outpacing the average rate for all other occupations. In the United States alone, there are currently 150,000 open IT support jobs (according to Burning Glass), and the average starting salary is $52,000 according to the Bureau of Labor Statistics.
Evo: Why was it preferable to develop the course content internally and then launch the certificate on Coursera rather than developing and delivering it through a more traditional partnership with a college or university?
NVKC: Most full-time IT support roles do not require four-year degrees, so we aimed to make this program available to as many as possible, regardless of whether they're enrolled in a college or university.
We found a great partner in Coursera, who shares our goal to broaden access to education for everyone. This has allowed Google to provide full financial support for over 10,000 learners. As part of that commitment, Google.org is backing a number of leading nonprofit organizations that serve veterans, refugees, and low-income communities. Google is also providing full financial assistance for qualified learners who apply on Coursera.
Evo: What are some of the early-stage goals for the certificate?
NVKC: Those who complete the IT Support Professional Certificate program have the option to share their information with top employers, like Bank of America, Walmart, Sprint, GE Digital, PNC Bank, Infosys, TEKSystems, UPMC, and of course, Google. So, it's important to this effort that learners complete the program to build the skills required for an entry-level IT support role and get access to this path to employers.
We're also looking closely at learner outcomes, beyond program completion: Did they land a job? Did they advance in their current role?
Evo: How do you see Google's foray into delivering this style of programming evolving and growing over the coming years?
NVKC: As Google's CEO, Sundar Pichai, wrote in his NBCNews.com Op-Ed:
"It's clear that people need more options to thrive in the digital world. The next generation of workers will depend on how we evolve education and tech in the coming years…
Moving beyond code and intensive degrees to these constant, lightweight and ubiquitous forms of education will take resources and experimentation. But that effort should help close today's skills gaps, while making sure future skills gaps don't open.
That's part of the reason Google has invested $1 billion over five years to help find new approaches to connect people to opportunities at work and help small and medium businesses everywhere grow in the digital economy. We should make sure that the next generation of jobs are good jobs, in every sense.
Rather than thinking of education as the opening act, we need to make sure it's a constant, natural and simple act across life—with lightweight, flexible courses, skills and programs available to everyone."
This interview has been edited for length and clarity.
Author Perspective: Business
You Might Also Like