Apprenticeship Programs Drive Attainment and Employability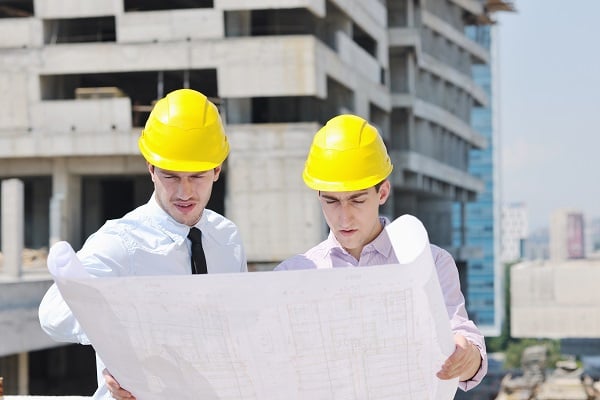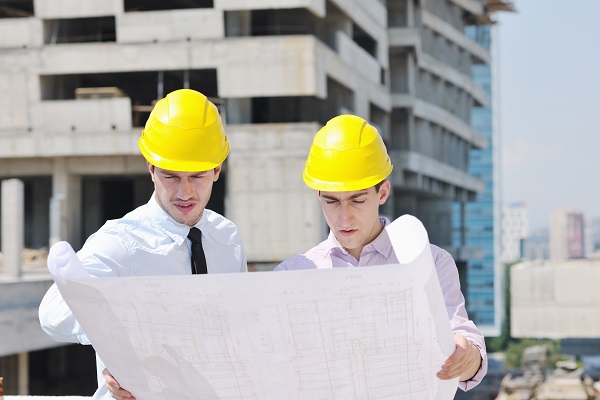 As the labor market continues to evolve, the notion of a middle-skill job that someone can walk into straight out of high school is becoming a thing of the past. Instead, certificates, diplomas, certifications, licensures and specialized training are evolving into a critical currency filling the high-skill jobs that are available across Canada and the United States. Colleges in North America have a unique opportunity to prepare students for these positions—while also allowing them to work and learn on the job—by expanding apprenticeship offerings. In this interview, Denis Brouillette reflects on the process of launching a new apprenticeship program and discusses the broad importance of apprenticeship offerings in today's postsecondary environment.
The EvoLLLution (Evo): How did you determine the subject areas for the three new apprenticeship programs being launched?
Denis Brouillette (DB): When it comes to apprenticeship programs, you've got to address areas where the industry has a lack of skilled workforce.
Employers are looking for people that are qualified, and often they hire within their own labor pool, and push them to pursue a licence or certification at the end of their apprenticeship. After all, tradespeople—like technicians and plumbers—are in high demand but the workforce is retiring. As such, industries are looking to replace these certified people.
From our perspective, when it comes to deciding which trade will be chosen, it comes down to industry needs and collaboration with the Ontario Ministry of Advanced Education and Skills Development. This government collaboration is critical because, in Ontario, apprenticeship programs are administered by the Ministry, so we need to consult with them to know which areas are most popular right now and which areas are most needed to develop the province's skilled workforce.
Evo: What does it take to get a new apprenticeship program off the ground?
DB: One of the processes we have to go through is getting approval from the Ministry. We do this by demonstrating that there is a need for skilled people in a trade through employer support and interest from the industry. Then the college has to apply to the Ministry to receive a TDA (Training Delivery Agent) title.
We also have to formally advise the other colleges (or TDAs) in Ontario about the programs we're planning to launch, to make sure that no one is running duplicate programs in the same communities. For us, at Collège Boréal, our mandate is to train francophones, and support the development of a truly bilingual workforce, by creating pathways for Franco-Ontarians to learn and train in their mother tongue—French. As such, we rarely run into those kinds of duplication issues with other Ontario colleges since the programming might be similar but the language of program delivery is different.
Once we get our program approved, we also have to provide facilities and equipment commensurate with what our students would find on the job. The development of learning environments is done in collaboration with relevant industries and the Ministry, but it takes substantial investment to add state-of-the-art labs and equipment that reflect what's in the industry.
Evo: Broadly speaking, why is the apprenticeship model so valuable in today's labour market?
DB: If you want to become a qualified tradesperson, you have to go through an apprenticeship program. But what's nice about this approach is that there's a combination of on-the-job training and training in the institution. Normally, when it comes to apprenticeships, there are three levels: the basic level, then the intermediate level and the advanced level. Once apprentices complete their first level and go back to work for a year or two, they can proceed to the next level with a better understanding of what they are learning . It also makes a good laddering system to help students prepare for the end of the program when they write their qualification exam.
Some apprentices do "block release" where they leave their work and come to their training for eight or 10 weeks at a time. Collège Boréal and other colleges have introduced more online learning opportunities so those students don't necessarily have to leave their workplace to do their training. They are constantly applying what they're learning, and employers are seeing this progress.
For service trades at Collège Boréal and traditional trades such as carpentry and heavy duty mechanics, we're moving towards hybrid delivery methods where the theory aspect of trade school is done from home. This allows apprentices do their work while staying on the job. They come to the college for three or four weeks to complete on-site training, like practical classes, labs or shop classes.
Evo: How important is it to make sure that an apprentice's interactions with the college are as easy—or at least as convenient—as possible?
DB: The apprenticeship program model is composed of about 10 to 20 percent of the learning happening as classroom-based theory, and the other 80 to 90 percent as learning on the job. The average age for apprentices is 28. Typically, this comes at a time when they have young families and fledgling careers. That means the time they spend away from work has an impact on both the student and their employer. So, flexible programming—including distance learning options—and clear communication are crucial parts of ensuring students complete their apprenticeships.
Evo: Is there anything you'd like to add about the role that apprenticeship programs play today and the work that you're doing to make sure francophone students in northern Ontario have access to these programs?
DB: What's nice about the apprenticeship is that you follow the industry trends, so you're turning people to where they're needed. When the industry expresses that there's a lack of qualified people, Collège Boréal and many other colleges are able to answer through apprenticeships.
As a francophone college, what's important to Collège Boréal is to prioritize attainment and the opportunity for francophones to complete apprenticeships in their language. It ensures better success for them and for us when we have the apprentice and the francophone in mind, along with industry needs.
This interview has been edited for length and clarity.
Author Perspective: Administrator
Author Perspective: Community College
You Might Also Like