Creating a Personal Academic Leadership Training Program from Day 1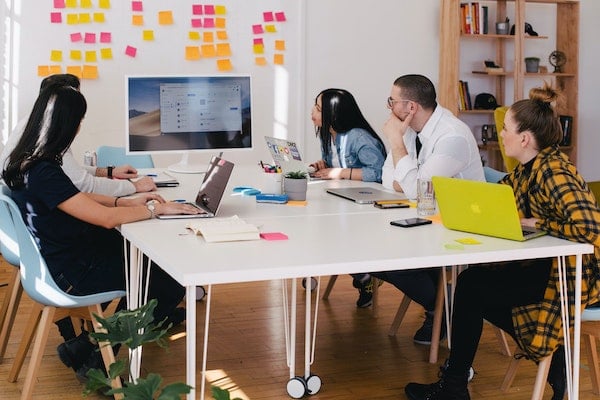 Faculty members at the outset of their career are eager to change the world–to solve problems for humanity, tackle enduring questions and educate generations empowered for impact. Some might envision a future department chair, dean, provost or president role; others will be invited to step up because of their professional excellence. Yet their formal leadership training programs might be a decade away. Those years offer rich opportunities to grow toward leadership. New faculty can start leveraging such experiences and building a solid foundation for leadership on Day 1.
In my career, such experiences were more serendipitous than deliberate. After many leadership roles and five years as president of Miami University, I can pinpoint pivotal experiences that made me think more broadly and act more effectively as a leader. Some show up on any résumé, but many reflect the reality that a successful faculty career, while vital, is just one requirement for modern academic leadership.
This reflection generates a list of "Things I wish somebody had told me when I started this journey." I offer this as more of a compass than a roadmap on how faculty members can start planning their career path early with experiences that translate into powerful leadership skills.
Respected Colleague
University leaders guide a community of scholars who are talented leaders in their fields. Above all, the path to leadership from the faculty ranks means tenure and promotion first–earning renown as a teacher and scholar. This process provides opportunities to master transferable leadership skills such as collaborating across discipline boundaries and seeking external funding. Sabbaticals can offer life-changing experiences that broaden perspective. Demonstrated success in the academy will earn the trust, confidence and respect of others vital for success as a leader among leaders.
Superior Service
University leaders often hear a call to serve others and create positive and lasting change. Faculty can seek committee roles that acquaint them with other units, emerging programs and key areas such as hiring, diversity and inclusion, student success and strategic planning. Faculty governance roles can provide exposure to comprehensive university operations and to necessary give-and-take consensus-building. Engagement with the local community, including government, education and economic development, opens leadership opportunities and earns a reputation for exemplary citizenship.
Compelling Narrative
Modern leadership requires effective communication, including compelling storytelling and influencer expertise. Faculty members have many opportunities to write and speak, not only publishing in scholarly journals but also reaching into public intellectual space with guest contributions and speakers' bureaus. They can address diverse audiences, from high school graduates to professionals, and engage elected officials and media as experts and thought leaders, sometimes challenging the status quo with a powerful narrative for change. Leadership requires engaging a host of diverse stakeholders with a unifying and motivating vision and mission.
Powerful Collaborations
Much of leadership involves unifying stakeholders with a shared vision that earns eager buy-in. Leaders are connectors across disciplines and stakeholders. Preparation can start early through research collaborations as well as volunteering to help organize professional conferences, campus events and town-and-gown initiatives. Here, one can practice building unity among team members as well as delegating in a way that empowers others to grow. Higher education leaders must learn to connect well and work through others because they cannot do everything alone.
Numbers Up
University finances and budgets are complex, resources are limited, and the mission depends on effective allocation. Most faculty roles do not inherently involve accounting, budget and finance. However, a principal investigator on a grant gains a practical introduction to issues in a research group. Some governance committees involve significant university finances. Launching a startup, collaborating or consulting with commercial and external partners builds such skills. Engaging community economic development involves multiple stakeholders in budget decisions. Anyone who seeks university leadership will benefit from all the financial acumen they can gain.
Character Counts
Universities are values-driven organizations with a mission to elevate individuals and society with knowledge. Faculty can cultivate a strong core of personal virtues and values with broad application to the mission and their personal goals. In my experience, it is a career wherein vocation and passion unite in powerful synergy. Volunteerism and community involvement can demonstrate values-driven leadership. Leaders, both as human beings and as institutional officers, must balance determination and empathy, courage and prudence, confidence and humility. They will need such internal resources to make decisions under pressure of time with limited information.
Practice Wisdom
Universities must translate their lofty vision and mission into effective practice. Faculty who aspire to lead naturally hone their critical thinking skills through reading, discussing and problem-solving in the classroom and scholarship. They can embrace nuance by considering a full range of questions. Attending seminars in other departments provides exposure to the vast campus ecosystem. They can gain insight from a university attorney to prepare to face sophisticated legal issues. Leaders must be ready to manage complex real-world issues with agility while sustaining unity and attention to mission.
All Inclusive
Research demonstrates that leaders who prioritize diversity are more successful than those who fall short in this area. University campuses are among the most diverse environments in the world. Opportunities abound on campus to engage community members with different racial, ethnic, religious, national, cultural, socioeconomic and professional backgrounds. Engaging that diversity, including connecting with international colleagues and taking advantage of travel opportunities builds capacity to leverage the benefits of different perspectives. Leaders must practice solidarity, emotional intelligence and inclusive excellence–now more than ever.
Strategy Skill
With increasing competition in higher education for students, resources, collaborators and partners, creative and innovative thinking is indispensable. Developing a capacity to see the future earlier than others, imagine new worlds, think big and bold and challenge the status quo will accelerate leadership success. Faculty can stay alert to changes in higher education and industry and cultivate an entrepreneurial perspective–in other words, seize the opportunity to implement solutions. Leaders will need to enact nimble change in a dynamic competitive environment.
Disruptive Opportunities
Industry 4.0 is disrupting the landscape, from artificial intelligence to robots to co-bots, driving a determination to "robot-proof" one's career. Colleagues in these fields can offer a clear understanding of these profound changes as well as other large issues, such as globalization and lessons learned from the pandemic. Faculty can follow media and scholarly reports in forward-looking and emerging areas of sustainability, data and analytics, artificial intelligence, internet of things, blockchain, etc. They can develop clear ways to ensure these trends are applied to benefit education, people, and the planet. Leadership success in this environment demands agility and equipping students for change. Such preparation is at the core of the institution's mission.
No matter how long one's journey to academic leadership, the first step can happen on the first day as a faculty member. Keeping this goal in mind as one pursues tenure and promotion can sustain a habit of reflection, growth and alert embrace of beneficial opportunities. Practice will provide powerful answers for leadership interview questions on engaging diversity, overcoming failure, rallying a team and more. Faculty who start preparing for leadership on Day 1 in the academy will be ready for effective leadership when the invitation comes to step up.
Disclaimer: Embedded links in articles don't represent author endorsement, but aim to provide readers with additional context and service.
Author Perspective: Administrator
You Might Also Like