Where Did They Go? Tools for Finding International Alumni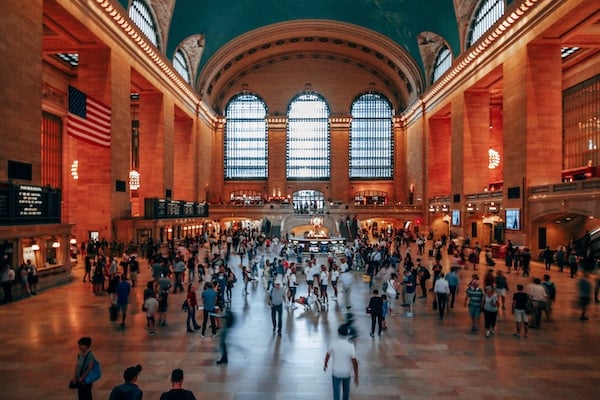 American colleges and universities enrolled just over one million international students last year, generating over $42 billion for their campuses and the economy. In some case, these students proved the difference between balanced budgets and not. In all cases, the students added to the diversity and character of the institution. Yet, most colleges do not track these students upon graduation. Without systems in place, these alumni disappear.
This is a loss for many reasons. As with all alumni, international graduates can help in numerous ways. They can help recruit new students, host students and faculty studying in their country, participate in alumni events, and yes, contribute to the annual fund.
However, their roles as ambassadors and recruiters may be the most important. With new visa and immigration restrictions in the U. S., the development of new universities in countries like China and India, that have historically been major sources of international students, and the active recruitment of international students to programs in Australia and Japan, have grown an intense and costly competition for new students from abroad.
While there are various nonprofit and for-profit firms providing recruitment services for colleges, they are expensive and under increasing scrutiny. Therefore, engaging alumni in this role can be cost-effective and serve multiple purposes. They not only help recruit but also remain informed and engaged.
In order to find the alumni to help in this way, institutions must start early. Gretchen Dobson, president of Academic Assembly and author of Being Global: Making the Case for International Alumni Relations (CASE, 2011), offers the following advice:
1) "Internationalize" systems
The data to track international alumni are only as good as the data collected at matriculation and graduation. This data (e.g., home address and country of origin) can then be transferred to the alumni database. Many institutions do this for domestic students; why not for international students?
2) Check other databases
Contact and employment information that is not available in central offices may be found in department and faculty records.
3) Create a group
Form an international data management working group in order to consolidate information housed in disparate offices.
4) Develop a relationship early
Promote a lifelong relationship early and often with international students while they are on campus. Strengthen the relationship between international admissions recruiting, international student advising and alumni relations.
5) Engage, engage, engage
Improve the level of engagement with international alumni at large. Encourage the development of alumni chapters. Engage international alumni on the Alumni Board by use of video conferencing and support alumni "communities" by using the social media that is popular in each market. When the campus president, faculty and others travel to other countries for conferences or other reasons, encourage them to host receptions for alumni and the parents of current students. Long-term relations start with simple steps taken on campus and beyond.
Some campuses use commercial services to conduct research on individual alumni, usually for identifying wealth. While the services are generally restricted by country or region, it is possible to glean some contact information as well. Some of these tools include Wealth-X; Factary (for Europe); iWave (in Canada); and Gnosis (in Asia).
It needs to be noted, however, that most countries either do not have or do not allow the methods used in the U.S. when it comes to collecting and using biographical data on individuals.
Therefore, campuses need to call upon their future brand ambassadors, instead of ignoring students who come from other countries. Institutions need to keep track of them from the point of application in order to attain their assistance in all the ways described above, including recruiting new students, and supporting the annual fund for scholarships and for general purposes.
In this environment of declining domestic students and difficulty in recruiting internationally, an institution's own alumni can be critical strategic partners.
Author Perspective: Administrator
You Might Also Like