The Time Is Now: Transforming the Registrar Landscape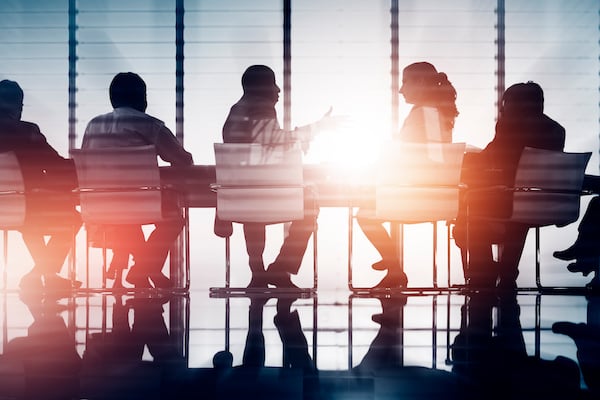 Higher education is at a pivotal point when it comes to student success and engagement. This transformation descends into how units strategize and operate—particularly in the registrar's office. Now is the time for higher ed leaders to position themselves one step ahead to meet the new learner needs that have emerged over the past couple of years. In this interview, Kristi Wold-McCormick discusses how she's seen the registrar's office evolve over the past decade, the growing responsibilities registrars are facing and the common misconception around their role and focus within the institution.
The EvoLLLution (Evo): How would you describe this state of the registrar's office today and some of the factors that have evolved over the last decade?
Kristi Wold-McCormick (KWM): I've been a registrar for 20 years, and the first and last ten years are quite different in terms of what we're seeing and experiencing. Higher education is at a pivotal point of revolutionizing how students access their education and the engagement with teaching and learning. Registrars play a key role in ensuring that teaching and learning modalities (especially blended opportunities) are designed intentionally to meet students where they are—not just in a standard academic journey (i.e. four-year degree) but throughout a semester. We must be flexible in giving students more options to access this important resource they're paying for. The way we set up courses and programs, identify learners, write and enforce academic policies, and deliver information is crucial—not only to make it smooth for faculty and students but also for downstream processes.
Evo: Why are registrars feeling more responsibility for this balancing act than they have over the past decade?
KWM: There are many competing demands we need to negotiate, prioritize and support. For example, there is interest in making programs and services personalized and scalable, and much of this comes down to campus mission and goals. We have a lot of nontraditional online programs and alternative credentials that are challenging the norms that have long defined how we've operated. Personalization is important, but there's also a desire to scale some of these services so they're lower touch.
Revenue is often a focus for campuses, but staffing and resources must also be top of mind. This is where registrars often come in because we manage the systems—and have a lot of control over how complex or streamlined they will be. But we have to listen to the providers: the academic departments, especially in the space of innovation. We've mastered traditional programs, but could we offer them more efficiently also? It's crucial for the registrar to be at the table for these innovative programs and alternative credentials. We must accommodate that innovation without compromising our standards or academic integrity. Some of that innovation might come not just in the delivery of courses but also in the form of flexible points of admission or credential conferral.
Evo: What are the barriers you face when it comes to driving credential innovation forward?
KWM: Some barriers are buy-in, getting a common understanding not only across the campus but also within the profession and the higher ed landscape in terms of what we mean by alternative credentials, for example. How can we get industry and stakeholders to buy into this?
It's about continuing the conversation, getting a seat at the table and explaining your intentions. Some people tend to get stuck behind these barriers and think they can't get past them because they've never done it that way and prefer to hold tight onto long-standing practices. But we have to be keenly aware of a modern-day registrar's knowledge, skills and perspective. We operate at that confluence of technology, compliance, data and student success—always thinking about how we can support and promote all of those. It's imperative to be a part of those conversations in which decisions are made.
Evo: What are some misconceptions people have about the role and focus of the registrar's office, and are they being addressed now that they're prioritizing innovation over adherence?
KWM: The perception and the role of the registrars should be changing. Some registrars still hold onto the traditional ways of doing things, and many of those things are necessary and good. But if we want a seat at the table, we must show that we're supportive, flexible and open-minded—that we're going to innovate alongside them without compromising our standards. Our role is to protect our campuses and ensure we maintain the integrity of our records and degrees because innovation can push on some of those things. There are often concerns in terms of student privacy and staff bandwidth, as the demand for rapid growth and innovation increase. But the obstacles we're facing aren't unlike those of other campus units. We're trying to keep up with administrative priorities and expectations. At the end of the day, we need to create and constantly transform our positions and roles and advocate for and prioritize necessary resources.
Evo: How do you overcome these obstacles without putting a major burden on individuals?
KWM: Best practices are professional development, networking, reading, research, staying tuned into the industry and joining communities of practices. There's so much happening, and resources are so stretched that we need to grow and gain by sharing knowledge with other professionals in this space. Sometimes people wait to be invited to participate in such conversations, but sometimes we have to be a little pushy and invite ourselves to the table.
Evo: What responsibility do registrars have when it comes to guiding the development of innovative projects?
KWM: We must often prove to others that we are knowledgeable, skilled, talented and are willing to collaborate. Within these projects, we keep institutions' and learners' best interests in mind. We earn trust by following through and making good on our promises—again, always ensuring that we're protecting and serving the institution and learners. If someone proposes an idea that may not be technologically viable or compliant, rather than saying, "No," we should help brainstorm alternative solutions to meet their needs. They may not understand that their first approach won't work because they might not fully understand the inner workings of our systems or policies. So, you need to provide explanations, in addition to options for other viable solutions.
Evo: How can registrars play a role in driving institutional innovation as opposed to finding out about it later?
KWM: We've all been in a situation where we've found out something after the fact and would've made some different suggestions. But building your allies across campus can help, someone who can suggest to the group when they should pull in the registrars to be a part of that conversation. We're pretty objective, and if something (like alternative credentials) isn't being managed by the registrars, then they should at least be aware of it and have the opportunity to provide input. We need to make sure there's meaning, integrity and consistency in what we're doing.
Evo: How involved will registrars need to be with noncredit programming, noncredit credentialing and alternative models?
KWM: We will need to be very involved. Whether we oversee or partner and support those things, those programs will continue to grow. If we don't support them, others will find a way to do it on their own without the benefit of our knowledge and expertise. We don't want to have a Wild West approach. Rather, we all benefit when we can leverage technology, communications and support through a more consolidated approach. Ideally, academic programs don't have to worry about these administrative details—they can focus on curriculum and innovation.
Many people only think of the registrar's office as transcript and schedules—very traditional things. But again, a modern-day registrar's office focused on technology, data, compliance and student success can ensure all these things come together to support even nontraditional offerings in an effective and streamlined way.
Evo: What are the trends you expect will shape or transform the way we go about student engagement, retention and registration activities?
KWM: The last ten years brought us so much change that it's hard to imagine what on the horizon we haven't thought about yet. I think we will continue to use data to make those laser-informed decisions about measuring student success and retention efforts and outcomes. How much can we personalize the experience but also make it scalable? You're either boutique-like or massive—but can you be both? We will continue to focus on expanding learning opportunities to broader populations and make them accessible through various modalities and different credential types. It's about tapping into these markets of people who need and want education but don't have the traditional means of access or career pathways.
There's a lot of innovation happening. We're trying to reach people in all corners of the world, not just to benefit the institution but to benefit society. That's critical. How can we make data accessible to help make these decisions while still protecting it? Are our traditional academic policies and business processes still supporting today's learners? Are our innovations inclusive and equitable for a broader array of learners?
This interview was edited for length and clarity.
Author Perspective: Administrator
You Might Also Like