Optimizing Continuing Education Schools Beyond the Pandemic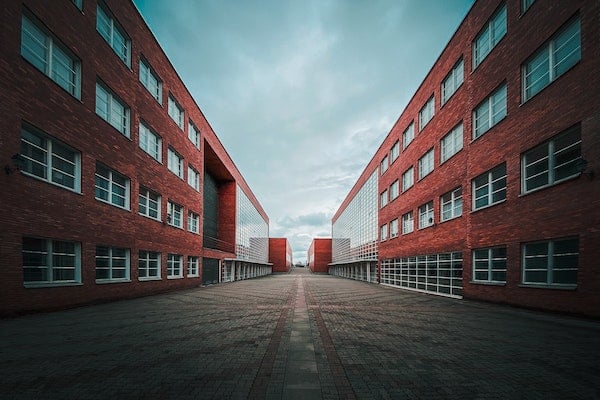 Considered the most large-scale disruption to the global educational system, COVID-19's impact deepened existing learning disparities by serving as a physical access barrier for learners of all ages. The effects of missed developmental and educational opportunities will continue to unfold in the years to come (United Nations 2020). The challenges of the pandemic's disruption, however, also ushered in opportunities for innovation and accelerated change. Within higher education, providers of Continuing Education are among those striving towards optimizing strategies implemented during operational continuity efforts at the onset of the pandemic. The goal is to establish a state of operational post-pandemic resiliency that allows learners to define a new educational normal in an inclusive learning environment.
Access Generators
Characterized by the breadth of their programming, Continuing Education schools provide easy access to learners across all walks of life. By offering relevant and impactful learning opportunities, these knowledge acquisition centers are cornerstones of the community and innovation hubs delivering cutting-edge, on-demand programming. Process-agile and learner-focused by design, the institutional centrality of these providers cemented itself during the pandemic. Continuing Education's ability to function as workforce training accelerators for learners seeking to upskill, reskill or acquire knowledge in a new field of study during times of economic turmoil and change became quickly evident.
Their smooth onboarding processes and short-term commitment policies allowed them slip into the role of access generators. By providing an accessible on-ramp to the higher education highway, Continuing Education facilitated myriad efforts to attain credentials and certifications in accelerated formats, affording economic mobility opportunities. Learners enrolling in these programs had the ability to remain connected, albeit virtually, during times of social distancing and continue to move forward with their career plans.
Barrier Movers
The past 18 months allowed for a reconceptualization of teaching and learning processes benefiting learners' educational and career goals. These innovative strategies, however, call for sustainable learner-success processes. Although online and digital program delivery afford access and seamless, self-directed learning opportunities, they also require learners to utilize self-regulated learning strategies. Wrap-around or concierge support services are needed, so learners stay engaged, motivated and experience a sense of achievement. Such strategies are especially important, given Continuing Education's potential to serve as higher education's amuse-bouche, whetting non-traditional learners' appetite to enroll in additional courses, attain an industry credential or move on to postsecondary degree programs is a top strategic goal for many institutions. Reaching this goal requires not only the removal of barriers for learners at enrollment, but the ability to ensure their path remains smooth once they embark on it.
Without the provision of such high-touch support services, learners' self-directed efforts to complete coursework might prove unsatisfying, frustrating futile. By removing barriers, changing and reimaging traditional concepts of learning spaces, styles and modalities, however, life-long opportunities are afforded.
Thus, a learner, who due to their work schedule could not enroll in a continuing education program, is now able to complete their coursework as a childcare provider online while receiving individualized one-on-one support from the program. Another student, previously discouraged by transportation challenges and their distance to campus, is finding seamless learning opportunities to be a more engaging way of completing professional development goals.
Process Accelerators
Continuing Education schools impact communities at scale. Undoubtedly, in the wake of the pandemic, administrators working in this space find their roles take on new levels of complexity—but also meaning. In addition to constructing institutional pathways for learners, accelerating processes to champion learner success, the focus on ensuring community ties remains strong, so our mission to serve as an educational resource partner can be upheld. This in time will allow us to recover and emerge resiliently from this pandemic.
References
United Nations. (August, 2020). Policy brief: Education during Covid-19 and beyond, available at: https://www.un.org/development/desa/dspd/wp-content/uploads/sites/22/2020/08/sg_policy_brief_covid-19_and_education_august_2020.pdf
Disclaimer: Embedded links in articles don't represent author endorsement, but aim to provide readers with additional context and service.
Author Perspective: Administrator
You Might Also Like