Supporting Career Changers Critical to Addressing the Teacher Shortage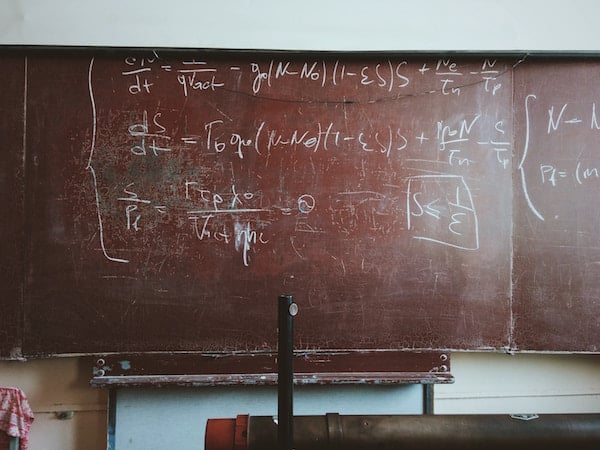 According to the Learning Policy Institute, during the 2017-18 school year there will be a shortfall of 100,000 teachers. And the problem appears to be getting worse, not better. The National Center for Education Statistics predicts the school-going population will increase by approximately three million by 2027, meaning the need for teachers will continue to grow.
Unfortunately, the scope of the problem is too enormous to solve by focusing only on traditional, first-time college students. To solve this teacher shortage crisis, it must be addressed through innovative education solutions that also appeal to career changers later in life.
New education models targeting adults who are looking to change careers will play an important role in growing the teaching workforce. These programs must support the unique life and learning needs of these career changers. Furthermore, they must offer alternatives that address the barriers preventing many working adults interested in a teaching career from taking the steps to earn their college degree. These programs should also be designed to capitalize on the life experiences of adults to enhance the quality of teachers.
Preparing adults for a career in education has different challenges than educating young adults in a traditional teacher prep program. As mentioned, adult learners have unique obstacles, such as fitting studying into their busy schedules, and working full time to support their families, that must be accounted for when returning to school. The flexibility to work around job responsibilities and family activities is important for a parent when they are deciding if they can dedicate time to earning a degree.
Cost is another issue that adults approach differently. They have a deeper understanding of the future ramifications of borrowing and consider the total costs of a degree. Many adults are discovering that if they can keep working, then they only need extra money to cover tuition and books since they are already financing the life of their family with their income. This makes finding an affordable university essential.
State certification requirements can also create hurdles for adult learners. Particularly, the standard student teaching expectation which usually requires them quitting their full-time job. This is a major factor for adults, who can't afford this loss of income. Furthermore, adults see life as more mobile and finding a program that can move with them providing teacher certification in whatever state they live can be an important consideration.
In addition to meeting the needs of adult learners, new models of teacher preparation are delivering high-quality teachers from the working adult population. These career changers are choosing education with their eyes wide open, understanding the struggles and value of becoming a teacher, and choosing it because they have a passion for helping students. Teachers coming to the profession later in life often enter the profession because of their intrinsic values, which translates into increased retention in the profession. Keeping teachers in the profession is an important strategy in addressing the nationwide teacher shortage.
One successful model that is addressing the needs of the working adult population, and aiding in the transition to education, is a competency-based learning model. Through competency-based education, future teachers must master each competency defined as critical to their selected licensure area, thus ensuring they will be quality teachers.
Western Governors University (WGU) is providing high-quality teacher prep programs that are ranked in the top one percent nationwide by the National Council on Teacher Quality. The university's online teacher prep programs employ enhanced pre-clinical experiences with both live and virtual opportunities to ensure students are exposed to diverse situations and will be prepared for the classroom.
The WGU education model is specifically designed for working adults, allowing them to fit earning a degree into their busy lives. This approach is ideal for career changers who need to continue working to provide for their families while they are earning their degrees and working to become licensed teachers. In addition, their life experience brings value to the learning environment because they view the profession from varied vantage points, which can often include the role of parenting.
WGU's Teachers College plays an important role in addressing the current teacher shortage on a national scale. By offering programs that can lead to licensure in all 50 states, it provides educational opportunities for students in both rural and urban areas that are often underserved. WGU confers more education degrees in STEM areas than any other university, which is important in addressing key shortage areas. Models like the one offered by WGU are essential for adult career changers who want to make a switch and become a teacher. Against the national trends in higher education, WGU's enrollment in education programs are growing, placing them in an important position in providing the future teachers that are so desperately needed.
The future of our great nation relies upon teachers in the K-12 setting to provide quality education to their students. This need is sharply impacted when licensed teachers are not available for vacant positions. By expanding the target market to include adult career changers and using innovative teacher preparation methods, the gap between the need for great teachers and the number of teacher candidates available can be addressed, and every community across the country will be positively impacted.
Author Perspective: Administrator
You Might Also Like