Planes, Trains, and Automobiles: Taking the Next Step in Personalization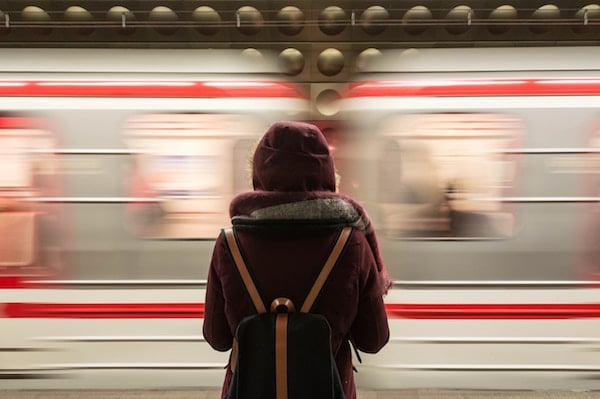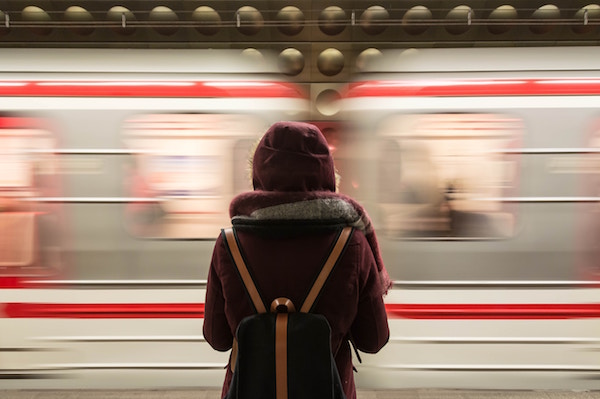 Recently, a coworker was describing her travel experience, which included multiple modes of transportation: planes, trains and automobiles. Her adventure relates to how Purdue Global accommodates our students' need for flexibility and gets them to their desired destination.
Hailing from the suburbs of Detroit, my own route to college followed the typical Motor City path, and eventually led to working in the automobile industry. Neither of my parents attended college, but they expected that I would. By the age of 18, I was married and working full time while also attending college. My job at Ford Motor Company required multiple shift changes, wreaked havoc on my sleep habits, and limited my ability to adhere to a typical school schedule. At that time, there were very few options for working adults—either traditional day courses or a smaller selection of evening courses. Much of my early college experience consisted of scattered spurts covering a variety of majors. I was the typical adult learner of today: First generation, with a busy family life, a variety of college credits, and lots of work experience—and no degree until many years later.
Thankfully, personalized learning can better manage experiences like mine. Advances in artificial intelligence, adaptive learning, and other rapidly growing technologies are just opening the door to how truly personalized learning can help every student succeed. At Purdue Global (PG), we offer "extreme personalization." PG goes further than any institution in delivering and assessing new learning while articulating prior learning through a variety of interoperable modalities. In this context, our "extreme personalization" offers an incredibly flexible and learner-inspired career pathway. In many cases, the need for a degree is the primary driver, but most adults also need to learn new skills for a changing workplace. Our focus groups show that working adults don't want to spend time and money on courses that cover knowledge and experiences they already possess. "I don't need to learn what I already know" is the common sentiment and a valid point—even if they don't always know as much as they think they do. The typical student at PG is 34 years old, and has likely held multiple jobs with a wide variety of experiences. They have little patience for relearning in the classroom.
Because we serve non-traditional students, we needed to design ways to offer flexible and highly personalized programs, or pieces of programs that accommodate different or changing needs along the path to career. Since our students have unique work backgrounds and experiences, we provide a thorough, personalized evaluation of how they can maximize what they already know. We generously accept transfer credit from one or multiple institutions and articulate military experience as credit.
Most institutions require students to attend and participate in all courses in their entirety. If your prior course doesn't meet that threshold, you must take the course again. What if you could just fill in knowledge gaps by taking only the pieces of a course or program that you needed, and articulate single credits? Instead of having only five-dollar bills, you would have a wallet full of singles that you can apply across your degree program, thereby reducing time and cost.
Several years ago, PG modularized its Bachelor of Business degree, including general education and elective credits to optimize transfer credits and meet employer training needs. Each course was rewritten to include one outcome for each credit, an assessment to measure that outcome, and the ability to be offered as a single-credit course. Employers could target specific competencies that could be custom packaged to meet their needs and modified as needs changed. With single credit modules, we also saw an opportunity to transcript individual credits based on outcomes learned at other institutions.
Both of these ideas were a little ahead of their time, and it became apparent that the modules created were an ideal modality for offering competency-based education (CBE) programs. They had the added benefit of weekly synchronous sessions with classmates and faculty. Since that time, PG has modularized several undergraduate and graduate programs to form our CBE model: ExcelTrack. All courses are designed to follow the same outcomes, general education literacies, and professional competencies found in traditional courses. The main difference is the student's chosen pace—they can accelerate when they want to and slow down when needed. It's still structured, but it has the flexibility needed for personalized learning.
PG's Open College is our most personalized and cost-effective means of earning an Associate and Bachelor's degrees in Professional Studies (ASPR and BSPR) for adult students. Like my early college experience, PG students often come to us with transfer credits from many attempts to complete a degree. With PG's Open College, the student works with faculty advisors and faculty subject matter experts to determine the best way to incorporate previous professional experience, including industry training and military training, into a customized degree through an experiential portfolio. Each student has an individualized learning plan that identifies gaps. These can be filled using PG courses, or the student can go elsewhere, like a MOOC or other such options. Their acquired knowledge is then assessed to become PG credit. The program culminates in a capstone course with a portfolio project.
Our emphasis now is on combining any or all of the modalities to become even more flexible. Not everyone shares the same learning style or has the same learning needs from one course to the next. There are some subjects that students can breeze through because they are naturals or have been exposed to the material through the workplace or other experiences. These students may benefit from an ExcelTrack, portfolio assessment, or Open College program, or perhaps a combination of the three. However, there are other subjects where students may not be as comfortable and they may benefit from a more traditional course structure with a variety of assessment opportunities.
Single-credit courses have become a popular and realistic option for adult students. Today's employers are interested in single outcomes and customized offerings, where students select from a library of options. Reliable assessments make it possible to identify gaps in knowledge, requiring students to take only those outcomes they don't already know. An added benefit is the ability to add one or more credits to a term (schedule permitting) if a student is ahead in current courses. The combinations are endless, and the individual student can dial up or down as needed.
Education is not well suited to a one-size-fits-all model. In today's world of rapidly changing technology and expectations, it's especially unrealistic to ignore the need for flexibility, choice and affordability. At PG, our mission is to focus on adult students and deliver a highly personalized and flexible experience to finally earn that degree. Just like a trip taken by planes, trains, and automobiles, sometimes the most efficient way of getting somewhere requires multiple modes of travel. By combining all of these modalities and providing multiple options to fill in the gaps, Purdue Global offers extreme personalization so learners can earn a prestigious degree that advances careers.
Author Perspective: Administrator
You Might Also Like