Three Elements Key to Supporting the Success of "New Traditional" Students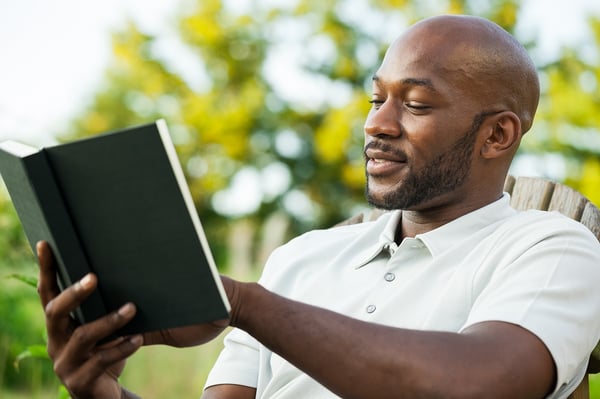 With the new learning opportunities opened up through technology and an increasing expectation in many fields for advanced degrees, more adults are returning to school to earn undergraduate and graduate degrees. Known in higher education as non-traditional students, they are actually becoming the "new traditional" students.
Most often defined as those over the age of 24 and often working full time while balancing family responsibilities—sometimes for both children and elderly parents—these students have far greater time constraints than their more traditional, younger counterparts. Many have significant but incomplete experiences in higher education. For example, many have appreciable undergraduate transfer credits or have delayed their goal of obtaining a graduate degree. As a result, they require different and more thoughtful strategies to stay engaged and be successful in their programs.
In today's society, there is a greater need for higher education throughout our lives due to career changes, advanced degree requirements, and evolving job expectations. As a result, new traditional students are pursuing their education in a different context, including through online programs. Because of this, the ways we communicate and engage with these students need to be targeted and include three key critical elements: relevance, meaningful faculty engagement and support services.
1. Program Relevance
While some students may choose to pursue an education solely based on their interests, most adult learners select programs and classes for practical, career-related reasons. Besides being focused on earning a credential that can help advance their career goals, they often already have some experience in the professional field and are anxious to understand how what they learn applies in practice.
Institutions and educators have several options to address this need, including prior learning assessments, project-based learning, internships and field applications embedded in the classroom. A more recent development is the introduction of direct assessment with competency-based education (CBE). CBE leverages online learning environments that allow students to demonstrate mastery of a subject through authentic assessments that are created with input from employers, enabling students to leverage their prior knowledge and experience to move through a program in less time. For example, Walden University currently offers a CBE program for early childhood educators who may have years of valuable experience to apply toward a master's degree and could benefit from a more rapid and affordable path to degree completion. The program is offered through Tempo Learning™, Walden's self-paced educational experience.
However, CBE may not be the best learning platform for everyone. Some students want more structure and may opt for traditional credit hour-based programs, which also need to provide the real-life connections that are so critical to new traditional students' success and satisfaction.
2. Faculty Engagement
One of the most significant factors predicting student success is students' relationships with the faculty. This is even more relevant for the adult learner. While traditional students rely on a range of associates and social supports on a physical campus, including friends, faculty and staff members, and fellow students, non-traditional students have networks of family and friends outside the institution and generally don't have time for socialization at a college or university. Their interactions will likely be primarily with faculty members, especially in the online classroom, which puts a special emphasis on these relationships.
There are three aspects that are key to this relationship. The first is mutual recognition of one another as adult professionals with skills and experiences brought to the classroom. Adult learners seek validation of their experiences. Skilled faculty members can shape their instruction in ways that build upon that idea.
Second, faculty members' responsiveness to student concerns and questions is important to help students feel that they are able to function effectively in a learning environment, whether a brick-and-mortar classroom or online. This includes setting expectations for faculty responsiveness in answering questions and grading assignments in a timely manner that allows students to incorporate the feedback in their next assignment.
Finally, high-quality feedback that is clear and actionable is important, ranging from the informal classroom discussion to major papers. Feedback that provides consistent, positive regard for student effort and growth while making plain how the student can improve is essential in reinforcing adult learners' sense of academic self. Moreover, repeated positive relationships among a range of faculty members contribute to learners' sense of community and commitment from the university to their success.
3. Support Services
Adult learners can face many challenges, given their varied ages and years since they were last in a classroom environment. If it's been 20 years since they were in school, they may need different support services than someone who has been out of the learning environment for 5 years or less. Or, if they are the first person in their family to pursue higher education, they may not have the same experiential knowledge base as someone from a family of college graduates. For example, tasks like registering for classes, obtaining transcripts, and understanding the connection between financial aid and classroom attendance may be confusing to new students, who may be reluctant to admit that they do not fully understand today's educational environment.
One key principle to communicating about different student support offices is to do so primarily on a functional basis: for example, by explaining where to pay a tuition bill rather than simply directing students to the bursar. A related strategy is to identify staff members within an institution who can act as go-to coordinators and direct students to the appropriate office. Similarly, faculty members who naturally play this role at times may appreciate further training about how to effectively direct students to support services.
Another key principle is to provide multiple options for adult learners to access support services. Depending on the support service, these options may include individual tutoring, phone help lines, on-demand webinars, self-guided tutorials, or simply online FAQs. A range of easy-to-navigate tools should be in place to support students day or night as they pursue their coursework. For these time-strapped students, embedding support within the classroom is a useful tool that can help them maximize their time. For example, putting key library links in the online classroom can both make the learning experience simpler for students and lead to greater use of the library. Higher education institutions need to focus on proactively supporting students, deliver the educational experiences that are expected of the degree, and offer support that will help students become accomplished graduates.
Conclusion
In closing, adult learners want to be assured and confident that their degrees are meaningful not only to themselves but also to others. For them, it's not simply something to check off the to-do list. Higher education needs to engage them in ways that show that their degrees and relationships are supportive, relatable and relevant to their lives and careers.
These new traditional students present distinct challenges and prospects for higher education. Serving these students provides opportunities for universities to rethink how best to create effective learning environments. In carrying out their educational mission with this population, colleges and universities have the opportunity to make teaching and learning more innovative, accessible and authentic.
Author Perspective: Administrator
You Might Also Like