Making Education More Accessible for Rural Students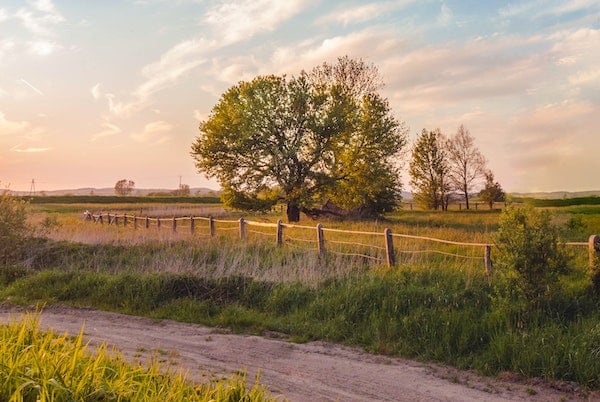 The relationship between rural America and higher education dates back centuries. Think of the beautiful settings at Kenyon College in Ohio or Dartmouth College in New Hampshire, as well as the hundreds of colleges spread across the Midwest countryside. All of these institutions possess a small-town charm in peaceful backdrops conducive to learning. Those communities benefit economically from the students and the jobs those institutions provide.
While colleges and their rural communities have a mutually beneficial relationship, rural high school students do not benefit from higher education at the same rate as their urban and suburban counterparts. Though rural students graduate high school at a higher rate than the national average, only about a third of rural young adults pursue a college degree compared to 42% of young adults overall.
Located in the heart of southwest Missouri, Ozarks Technical Community College (OTC) spans six locations across the region. We offer general education associate degrees for students who will eventually transfer to a four-year institution, as well as technical and healthcare degrees. Except for OTC's largest campus in Springfield (population: 167,000), all of the other communities we serve are what most would consider rural.
In 2018, rootEd Alliance, a philanthropic organization focused on improving rural students' postsecondary outcomes, partnered with us to overcome challenges for rural students who want to attend college. rootEd notes that 80% of jobs that pay a middle-class wage will require some postsecondary education, underscoring the need for innovative solutions to improve students' prospects after high school.
Following a pilot program in 2018, OTC, with grant funds and technical assistance from rootEd, embedded advisors in four rural high schools in southern Missouri: Branson, Forsyth, Hollister and Reeds Spring. The advisors are not recruiters for OTC; they work with students to develop one of three postsecondary plans: college enrollment (any college, not just OTC), trade school attendance or military enlistment. The advisors focus on four priority activities that lead to college attainment:
ACT registration
College application submission
Completion of the Free Application for Federal Student Aid (FAFSA)
Scholarship applications
Advisors work to become part of the high school's culture and build trust with their student body. They make presentations to classes and meet with students one-on-one. Rather than wait for students to ask for assistance, our advisors seek them out to offer help. It's a model we've termed intrusive advising. Even if a student tells the advisor they aren't interested in college or the military, the advisor probes the student with questions about their post-secondary plans and encourages short-term training or certificates. Through our efforts, we've learned that advising is not just an 8 to 5 job. Advisors will answer a text or email in the evening or even stay late to help students and parents fill out an application or complete the FAFSA.
After just one year, rootEd's partner high schools saw outstanding success with an increase in postsecondary college attendance (for both four-year and two-year colleges). We expect to see even more improvement when we receive data related to vocational and military outcomes. The results were so impressive, we furthered our partnership with rootEd and embedded two advisors at Republic High School last fall.
The rootEd advisors work to complement the high school counseling staff. Most schools are under-resourced, and counselors perform a variety of services in addition to college and career counseling. Everyone understands that all students need a plan for education or training beyond high school, but it takes a lot of in-depth knowledge and time to get students prepared to take that next step. RootEd advisors can spend 45 minutes with a student filling out a FAFSA – a luxury a school guidance counselor cannot always afford.
For the student, the rootEd advisor is another person who cares about their success. Our advisors strive to meet with every senior 2-3 times per semester, but some students voluntarily meet with them 10-20 times to discuss future plans, an upcoming test or to celebrate a success. The bond can extend beyond graduation. Some students have reached out to their rootEd advisor to tell them how they're doing in college.
The rootEd advisors' strategies and techniques have been so effective at the high school level that we are adopting the intrusive advising strategy–going to the students rather than waiting for them to seek help–at the college.
Even without COVID-19, almost every college leader in the country is battling an enrollment decline. We are all preparing for the enrollment bomb, when the fallout from the declining birth rate due to the 2008 recession manifests in a sharp decrease of high school graduates. This means we have to attract a smaller pool of students and keep the ones we have, and rural students have the most room for improvement in college attendance. Plus, by employing the intrusive advising strategy, we hope to do a better job of keeping them through graduation.
At OTC, we are more than just a community college—we are the community's college. That's why our efforts to improve the college-going rate for rural students, even if they don't attend OTC, is part of our mission to help the communities we serve.
Disclaimer: Embedded links in articles don't represent author endorsement, but aim to provide readers with additional context and service.
Author Perspective: Administrator
You Might Also Like