Learning Centers: A Cost-Effective Alternative to Improving Postsecondary Access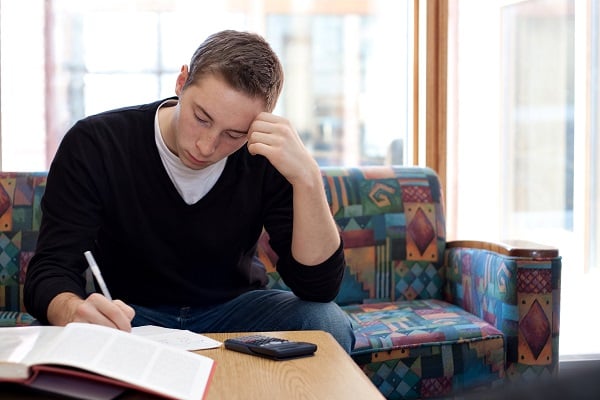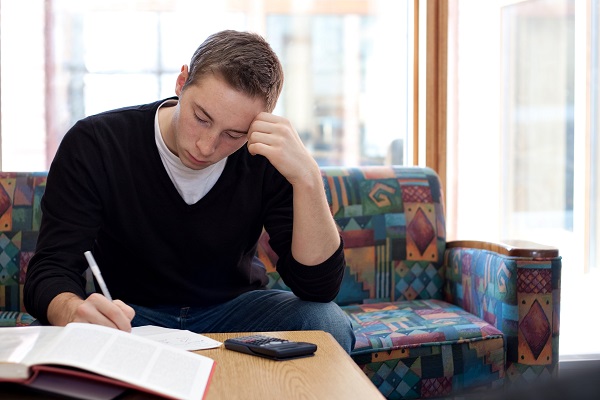 Higher education in New Mexico is facing a crisis. State resources continue to decline as needs increase. Today, New Mexico higher education institutions collectively have enrollment numbers similar to those in 2008, but about $100 million less in public dollars are appropriated for the operations of those entities. Tuition has increased since 2008, and yet New Mexico universities and community colleges offer the lowest tuition on average in the United States while competing for faculty and resources against better funded institutions nationwide.
The operations challenge is just one part of the picture. The other hurdle is the cost of the buildings and infrastructure presently in place to support postsecondary learning. Are all of these facilities still needed in the evolving delivery systems for higher education instruction?
New Mexico has seven universities, 17 community colleges, three special schools, and four Native American institutions for a total of 31 public institutions not including numerous learning centers connected to each institution. There are three more private schools and 12 for-profit institutions for a statewide population smaller than the city of Houston, Texas. But the challenge is more than population; it is land size and thereby, access to higher education. New Mexico is geographically the fifth largest state in land area, but the 36th-largest state in population or about 17 people per square mile. Prior to online/distance learning, it was this dynamic that created the need for the numerous higher education sites spread throughout the state. Education opportunities were not as accessible or affordable for those residents in rural areas.
Much discussion is being had about the existing number of universities, branch campuses, and community colleges. The New Mexico Higher Education Department led by Cabinet Secretary Barbara Damron has established a task force to examine higher education throughout New Mexico. A necessary part of that dialog is a conversation about learning centers that institutions have created and their associated costs for the delivery of instruction.
For example, Western New Mexico University has four such learning centers located in Deming, Lordsburg, Truth or Consequences and Gallup. Initially, it may seem another drain on resources, but the answer depends on the learning center and it also depends on the community.
Learning centers were established to allow communities to invest in higher education by providing space to attract postsecondary education. The concept was a good one in that a learning center was not the exclusive domain or responsibility of a university or college, but rather a place where the community could offer higher education opportunities by attracting multiple universities and community colleges within their region. By doing so, a learning center would not need the extra costs associated with an exclusive branch campus of any one institution. Universities expanded their reach, increased enrollment and brought affordable higher education offerings to the communities the learning centers served. This was a win-win situation prior to the expansion and popularity of online class offerings.
The learning center in Truth or Consequences once had New Mexico Tech and Doña Ana Community College along with Western New Mexico University offering classes at one location. The center itself is subsidized by the city and county and provides a place for multiple institutions to work together. However, it is modeled on supply and demand and today only Western New Mexico University remains. The concept of the learning center has merit, because it is built on the premise that multiple institutions offer different strengths, but collectively can spread limited resources to achieve a common community goal of affordability and access to higher education. This is done at a reduced cost compared to having an entire branch campus of one university located within the region.
There is another attribute to learning centers that is important. Rural areas are declining in population as jobs shift to the urban areas of New Mexico. For many small communities having a learning center keeps local residents from leaving as they have a place to earn a degree. Having a face on-site also provides support many first-generation students need as they embark on earning a college degree online or at the main campus. Further, education is an important economic driver. By having access to higher education, communities have a better chance of attracting businesses looking to relocate to such areas. Many of these learning centers offer workforce training, language classes, and adult educational services in addition to traditional graduate and undergraduate degree offerings. The learning centers also enhance the quality of life in many of these communities.
Opponents to learning centers would argue that there are other alternatives to brick-and-mortar solutions for states such as New Mexico that have low population to land mass ratios. One alternative is online learning. But that, too, has its challenges as New Mexico currently lacks the robust technology infrastructure to deliver content and curriculum to the rural areas of the state. A recent bill was passed by the state legislature and signed by the governor to develop such a network, but the resources to implement the necessary infrastructure do not presently exist.
There is little doubt that New Mexico needs to take a new approach with its higher education system. The State of New Mexico cannot sustain the costs associated with the current higher education model. This August, the HED Strategic Planning Task Force, whose membership includes individuals from beyond the higher education sector, will be examining precisely what is needed to develop a strategic plan that makes New Mexico colleges and universities more efficient and more effective. In the bull's-eye of this examination is a look at how New Mexico can best offer quality access to higher education. That conversation needs to include a serious discussion about the very structure of how resources are being used to provide brick-and-mortar access and whether there is a better way.
Author Perspective: Administrator
You Might Also Like