Delivering the Future: Providing a Digital Experience Your Students Expect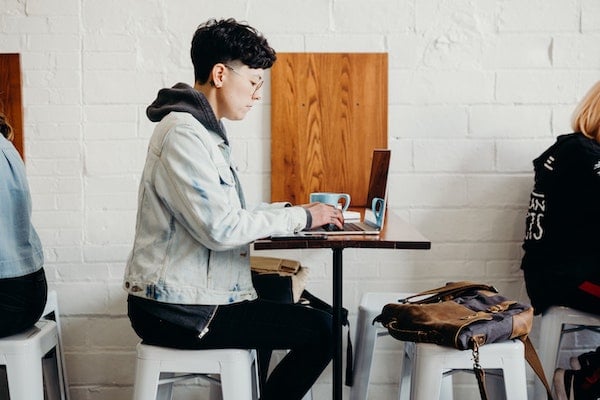 Throughout my career in higher education, I have had a learner-centric view. Making a difference in learners' lives is my top priority and has always served as my North Star.
I can appreciate that, at times, non-profit higher education feels corporatized because we use approaches and jargon from the business world. However, the possibilities that come from accessing and utilizing greater amounts of data to inform decisions can provide the opportunity to drive innovation and create value through our work as we execute institutional strategies.
Defining your "as-is" state
While no undergraduate or graduate learner follows the exact same path, understanding where we might be exceeding expectations as well as where we are not meeting expectations with our services and systems should be the focus of our work.
That high-level analysis of the as-is state can look at an array of systems and processes crossing over multiple university offices from transcript reviews, to registration, to billing and more. By mapping the learner journey, the results highlight the work that we need to do to improve the learner experience across the board.
There may be places where we are delighting learners within our existing model of education, but I believe we can do better and more.
Mapping your future "to-be" state
In a learner-focused ecosystem, I agree with the insights shared in a recent blog post entitled "Are you delivering the digital experience your students expect?" It is critical that as leaders of continuing education/digital learning units we focus on the as-is journey for our learners and move toward a university-wide approach to deliver both a seamless and consistent experience.
Next-generation transcripts are one harbinger of this to-be state. We need to lead discussions at our institutions about next-generation transcripts with a vision toward learner-centered models. Learning experiences inside and outside of a classroom must be centrally stored, updated, authenticated and easily shared. Whether it is using blockchain technology or other tools, the potential of courses and grades as well as co-curricular activities, portfolios, and other types of learning experiences (e.g., competencies) and training opportunities (e.g., badges, microcredentials) included on a single transcript is transformative.
Z-degrees—degrees based on OERs with no textbook costs—are another harbinger for change. While many community colleges have embraced the idea of Z-degrees, some institutions have been slower to respond. Textbook affordability is an issue many of us are concerned about, but what specific actions are we taking today to support our learners? If you listened to Tom Cavanagh and Kelvin Thompson's TOPcast episode 51 focusing on textbook affordability as part of the Iron Triangle, you know about UCF's strategy to support a continuum of textbook affordability solutions designed for both institutional implementation and faculty-led decisions. While a portfolio of online Z-degrees may not be attainable at your institution today, I would encourage each of us to be more active on these issues.
Finally, a future state will also focus more heavily on data. Whether it is concentrated on the wrap-around services we provide for learners or the core mission of a learning enterprise, issues of privacy and bias will take center stage as we acquire, access and act on more and more data. Case in point, the rise of adaptive learning solutions. While artificial intelligence, algorithm-driven technologies or more simplistic branching solutions have the potential to forever change the learning landscape through their ability to parse data, identify patterns, categorize information and predict outcomes, it is incumbent upon today's digital learning leaders to take a learner-centric view with their implementation. As your institution implements adaptive learning solutions, are you actively involved in the conversation on issues of data privacy? Are you reading about the potential for built-in bias in algorithms? Even though I am an adaptive learning enthusiast, I let my learner-centric North Star guide me to ensure that I'm asking the right questions while pushing myself and others.
Understand your sphere of influence
I live for the day when learners do not need to amass transcripts from the five to seven institutions they have attended because their comprehensive educational journey will be in one place. It is important to me that we deliver just-in-time learning opportunities that meet individual learners' unique needs.
While I certainly live in the as-is state, working to make my institution the best it can be for the learners we serve today, I also realize the need to be an internal advocate to help my institutional colleagues see a future that may be different tomorrow. Future-casting is critically important, but it is also context and culture dependent.
You know your institution, and you know your learners, that's why our to-be states will be uniquely positioned and executed.
Disclaimer: Embedded links in articles don't represent author endorsement, but aim to provide readers with additional context and service.
Author Perspective: Administrator
You Might Also Like