Create a Positive Revenue Stream with Conference Planning Services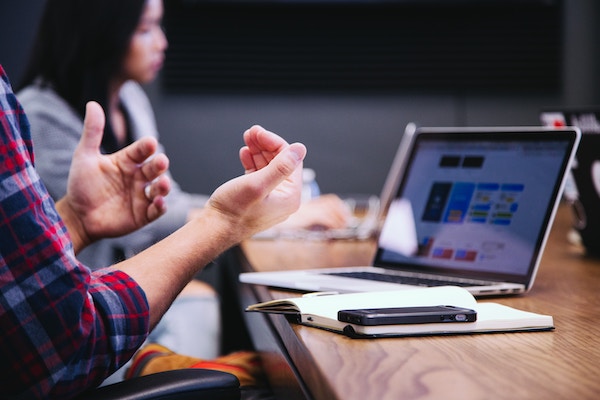 Have you ever had a conversation where your University informed you that there was plenty of money to go around? Yes? Really? For most of us the answer is "Never."
All universities are interested in creating alternative revenue streams and fortunately, Continuing Education divisions are primed and ready to take on that challenge. Conference Planning is an important revenue stream that can also bring brand awareness, notoriety, and prestige to a university.
Most faculty are members of associations related to their field of work, and these associations frequently look for a university to host their regional and national conferences. Along with hosting the venue, associations are often interested in assistance with taking registration and fees, coordinating logistics, arranging for audio-visual and technical equipment, managing attendees, organizing networking events including receptions, dinners and tours, choosing menus, creating promotional materials and signage, choosing and ordering conference promotional materials, arranging for lodging, transportation, and onsite registration, ensuring the budget is on track, providing website and social media support, plus coordinating exhibitors and sessions including general, concurrent, and poster.
Whew!
Are faculty prepared for all that when they say "Yes, we'll host!"? Based on their teaching load, research obligations, and university committee responsibilities, probably not. This is where professional CE planning staff come in to save the day. These trained professionals can handle all the logistical details so that the conference hosts can concentrate on creating effective and engaging content and allows for the faculty member to be an ambassador for the university and liaison between the association and Continuing Education.
Creating experiences for adult learners is CE's daily focus through carefully planned course offerings that engage audiences outside the university. This expertise is available for conference planning activities to create unique and engaging experiences for attendees. Beginning with a needs assessment that identifies the association's goals and objectives to designing creative events that will offer opportunities for networking and engagement, universities provide skilled planners to ensure success. Universities also provide unique venues outside the norm of the usual conference hotels and convention centers. These win-win arrangements can create goodwill for many years to come and positively impact the bottom line of both the association and the institution.
Common Obstacles (and Solutions!)
Obstacles a faculty member might run into can be varied. Sometimes the faculty member excitedly says "Yes!" to the association before engaging with CE and securing a venue. Panic ensues when it is discovered that the association wants the event on campus, won't change dates and has already sent an invitation to their international audience. If that crisis can be avoided and/or resolved and the faculty member trusts the CE staff, planning can go smoothly.
There are a number of other potential obstacles that might be unforeseen for faculty. Every planner knows that there will be unforeseen obstacles and will try to eliminate them in advance or at least plan for the worst-case scenario. Here are a few common obstacles, and some solutions:
Housing
Problem: Using campus housing when linens, pillows, blankets and towels are not provided.
Solution: Hire a linen service to provide linens, pillows, etc.
Dining
Problem: Arranging to use on-campus dining for a negotiated price, then discovering a month from the conference that the dining facility closes for additional hours than originally planned and wants to charge additional fees.
Solution: Receive a quote including mealtimes and pricing from dining services before registration goes live. Include a phrase that says these terms must be honored as price/time changes are not flexible.
Pricing
Problem: Campus housing offering a lower cost room than originally paid for by attendees resulting in providing refunds for everyone staying on campus or the price goes up after it has been advertised to the attendee.
Solution: Well, what can you do? It's nice to offer attendees a refund if they can get it. If the price goes up, the attendee should still pay the originally-advertised price. Everyone is looking to save a few dollars and refunding or keeping the original price creates good will.
Best Practices for Effective Conference Management
1. Task list
Keep a current task list based on a timeline available for staff in both organizations to see progress achieved, what tasks need to be done and who is responsible for each task.
2. Budget Updates
Update the budget frequently, especially in the month before the conference. Unexpected expenses always come up, so be sure the budget has sufficient funds to accommodate last minute charges. There is nothing worse than organizing a great experience, then going into deficit. That will not create good will.
3. Communication, Communication, Communication
Your attendees are busy and won't read emails thoroughly (if at all). Here's what you can do to help them sort through the information:
Send frequent emails with concise and easy to digest information about the conference.
Use catchy, but informative subject lines so each email has a distinct topic that is searchable later.
Keep the website up to date with vital information.
Provide short informational videos to get people familiar with the conference like how to get to campus, where to park and how to navigate from parking to the conference registration desk.
All of these provide attendees with a comfort level before they arrive that continues until they reach the registration table, where a welcoming staff is there to greet them. Getting off on the right foot is vital in ultimate attendee satisfaction.
Must-Haves for CE Divisions Interested in Managing Conferences
Before any Continuing Education Division offers conference planning services, it is important to have the following:
Competent staff
Clear pricing for available services
Keep an eye on scope creep. Sometimes clients want work done beyond your agreement, but don't necessarily want to pay for it. Have a plan in place for scope creep; don't let it creep, or charge for the additional work.
Tools to keep tasks on track
Comprehensive and clear communication plan
Overwhelmingly positive attitude of warm hospitality and accommodating service
Carefully considering if your division has the right mix of personnel, skill sets and attitude will determine if you are ready to offer conference planning services.
Once ready and with a solid plan in place, CE Divisions can provide a positive experience for faculty, associations and the overall bottom line. Win-Win-Win!
Author Perspective: Administrator
You Might Also Like