Bringing a New Kind of Medical School to Market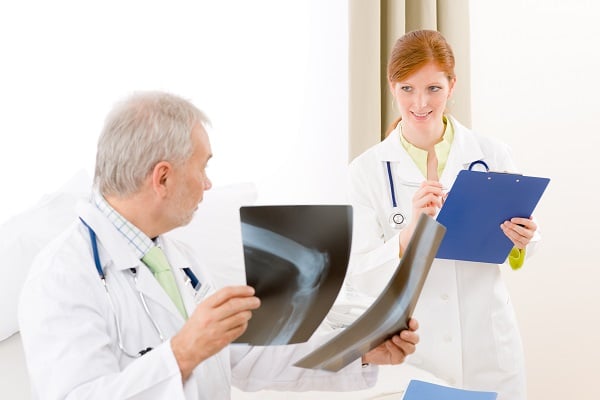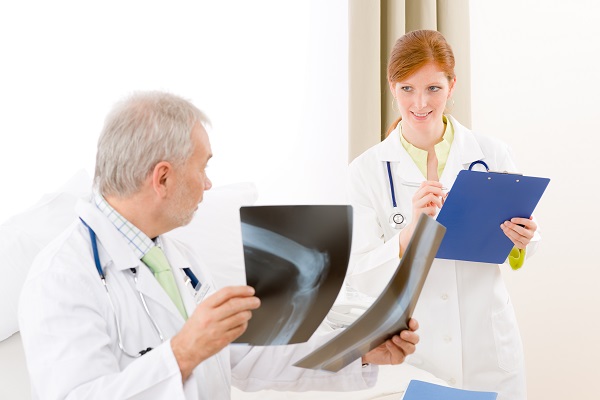 The medical field is in a constant state of change and evolution, pushing medical schools to keep up with the latest education, techniques and research. All told, however, the majority of the medical education space is focused narrowly on the more conventional side of healthcare. At the Maryland University of Integrative Health, a new, accredited medical school—a School of Naturopathic Medicine—is launching to provide students with an alternative path to medical education, bringing with it an opportunity to work in a completely different part of the exciting and transforming healthcare industry. In this interview, Elizabeth Pimentel outlines some of the key differences between the School of Naturopathic Medicine and more traditional medical schools, and reflects on what it took to get the new school off the ground.
The EvoLLLution (Evo): What differentiates the new School of Naturopathic Medicine from more traditional medical schools?
Elizabeth Pimentel (EP): The essential differences between naturopathic and conventional medicine are philosophy and approach to health. Whereas the aim of conventional medicine is often to combat and manage illness with pharmaceuticals and, sometimes, more invasive therapies, naturopathic medicine emphasizes lifestyle medicine, wellness, and optimal health in order to prevent disease and support the body's inherent healing ability.
Naturopathic medical students complete a four-year, accredited, in-residence program leading to a Doctor of Naturopathic Medicine degree. Like conventionally trained doctors (MDs, DOs), naturopathic doctors (NDs) are grounded in the biomedical sciences and western understanding of disease, diagnosis, and physical examination. At MUIH's School of Naturopathic Medicine, students will follow a course of study that emphasizes determinants of health, health disparities and community medicine.
In year one, students explore the structure and function of the body and learn to recognize the elements that comprise the doctor-patient relationship through clinical experience. In years two and three, students integrate the biomedical sciences with naturopathic philosophy, the clinical sciences, and their developing proficiency in diagnosis, assessment and therapeutics. They'll also deepen their understanding of special populations and advanced clinical topics, with gradually increasing responsibility in clinical training. Year four focuses on practice management and clinical rotations, allowing students to fully engage in supervised clinical practice and pursue special interests. Students are eligible to sit for the Naturopathic Physicians Licensing Exam Part I (NPLEX I) in the summer of their second year and, upon graduation, are eligible to sit for NPLEX II and apply for licensure.
NDs are trained and primarily work in outpatient settings, though there are some who work in hospitals and other inpatient environments. NDs frequently work in group practices, often in multidisciplinary and integrative health clinics. Like conventional doctors, NDs may choose to specialize in a specific modality (e.g., physical medicine), a condition (e.g., diabetes), or a population (e.g., women's health, geriatrics). In many states, NDs practice as primary care providers and are an integral part of the patient's healthcare team. In addition to patient care, NDs can be found in research (e.g., NIH), academia, product development, and think tanks (e.g., RAND Corp.).
Evo: Who will be the target student audience for the School of Naturopathic Medicine?
EP: We anticipate that many students who are presently enrolled in an undergraduate program on a pre-med track will be interested in the option to complete their medical training in naturopathic medicine, as well as practicing medical professionals who are ready to consider a career change in order to practice a different kind of healthcare. And, the School of Naturopathic Medicine at MUIH is committed to recruiting a diverse student body representative of the communities and populations we seek to serve.
Evo: What were some of the major obstacles you and your colleagues faced in launching the school, and how did you overcome them?
EP: The most recent U.S. naturopathic medical program was launched over ten years ago, in 2006. The biggest challenge for our team at MUIH was to adopt a beginner's mind. We had the luxury of starting a program from scratch, with the ability to deeply consider how to best educate naturopathic doctors now, given the current healthcare landscape and best practices in medical education. This meant giving up preconceived notions about what we thought we wanted or needed, and to find other ways of educating and preparing students—not just for tomorrow or next year, but for 5 or 10 years in the future.
With those key concepts in mind, we structured the program in such a way as to reserve face-to-face class time for discussions of difficult concepts and experiential learning, begin clinical exposure from day one, and to design two specific courses that anchor the curriculum in fundamental concepts that are important to the development of relevant integrative practitioners. The first are a series of case-based learning courses that integrate material from all aspects of the curriculum and accompany the biomedical and clinical sciences content through the third year. The second series addresses all aspects of practitioner development—from attitudes, behaviors and self-reflection to communication and counseling skills, physical examination, and laboratory procedures.
In the third and fourth years, this latter series also incorporates grand rounds—a medical school practice of presenting a diagnosis and treatment plan to an audience consisting of doctors, residents and medical students—for deeper exploration of patient cases. In addition, we identified "threads" or themes that are woven throughout the curriculum and supplement three discrete courses in determinants of health. Health inequities, determinants of health, and the physician's responsibility to social justice shape the overall focus of the program and prepare students for practice in community health settings.
In sum, the program is a high-touch, engaging experience that immerses students in the transformative process of becoming a physician, while preparing them for naturopathic practice and becoming architects of change in their communities and in the world.
Author Perspective: Administrator
You Might Also Like