How American Universities Could Benefit from Greater Outreach to the Middle East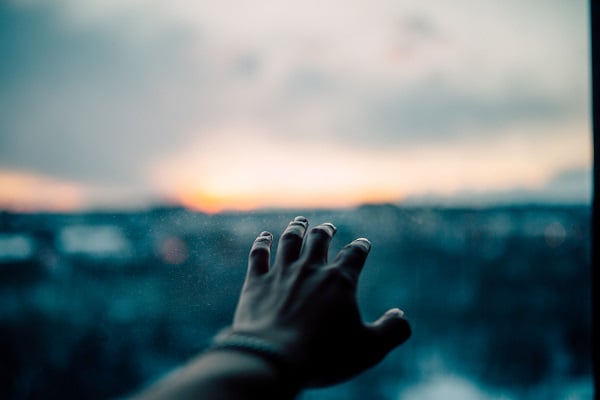 Given the rhetoric around the recent presidential election, many students and parents from other countries are hesitant to send their high school graduates to American universities. Particularly, Middle Eastern students fear harassment, marginalization, bullying and physical violence at American universities. To combat this perception, American institutions must deliberately expand outreach to the Middle East to let students, parents and high school teachers know that all students are respected in a safe learning environment.
Some at home may see the effect of this international student hesitation as advantageous because it grants more seats to American students. This argument, however, is short-sighted and narrow. A better perspective is to analyze the impact it has on all stakeholders. It limits American students' exposure to diverse backgrounds and experiences, depriving them of opportunities to learn how to work in various cultures prior to entering the job market. For international students, it denies them access to some of the best universities in the world. On the other side of that coin, it robs American universities of some of the most talented individuals in the world. Lastly, America—as a nation—misses the opportunity to expand its soft power of diplomacy and multicultural engagement.
It is important that American universities expand outreach to Middle Eastern schools to encourage high school students to apply to degree and certificate programs at American institutions. Viewing the classroom as a laboratory, what better place to learn how to work in a global marketplace? Additionally, promoting diversity allows students to realize their dreams and provide benefit to the world. As we become more comfortable working with people of different cultures, everyone benefits because we are only as good as the diversity that we bring.
To discuss Middle Eastern education and the skills that these high school students bring, I talked to Rahaf "Ray" Kakish, a high school guidance counselor in Jordan. She helps Middle Eastern students as they apply to universities in the United States, Canada, and throughout Europe. We discuss education in the Middle East, how past students performed at American universities, and what American institutions can do to alleviate fears.
David Thompson (DT): Explain your role in helping high school students find, apply to and prepare for colleges in the West.
Rahaf "Ray" Kakish (RK): My role is to assess students in gaining admissions to a college where they will experience the greatest academic, social and personal fulfillment. I provide students with necessary skills and confidence to successfully navigate the admissions process. Through individualized counseling services, I assist students in every step. My experience with international students coupled with access to the most up-to-date resources empowers students to make educated decisions throughout their admissions journey.
DT: There are some perceptions in parts of the United States about the differences between men and women. How does female education compare to male education in Jordan and other parts of the Middle East?
RK: Access to education for women has improved dramatically over the past few decades with a number of encouraging trends. Educating women is now seen to be essential for the construction of a modern society.
Her Majesty Queen Rania Al Abdullah is adamant at improving the education system in Jordan emphasizing the importance of women in society. Even in other parts of the Middle East where women have fewer rights, women still outperform men in standardized testing.
DT: Has this historically been the case? What was female education like 15-20 years ago compared to today?
RK: If we examine traditional lifestyles in less urbanized areas, education was primarily reserved for males. In those areas, women were expected to learn household duties, take care of their families, and were eventually married off. As time progressed and these villages developed into cities, there was a need to expand the workforce to meet the skill sets demanded. Thus, more females were expected to earn an education then enter the workforce as traditional values adapted to the 21st century.
DT: What else about education—particularly for women—in the Middle East should our readers understand?
RK: Where America currently stands, in terms of their educational sector and cultural stance, was a process that took many years for it to occur. People can't expect Jordan or other Middle Eastern countries to become as developed or accepting overnight because it requires that they evolve through a trial and error process.
Having said that, in the short amount of time that Jordan existed as a country we are well on our way to achieving education equality at a level on par with America, in terms of time.
DT: Can you highlight a few of the colleges and majors your prior students studied in the United States?
RK: We have students at a number of Ivy League schools studying everything from education to biology to engineering. One student plans to provide proper living conditions for Syrian and Palestinian refugees in camps located in Jordan once he graduates with a degree in engineering from Harvard. Another student wants to help contribute to the medical sector in Jordan, where there is a lack of good doctors, after she gets her degree in Biology from Yale. We also have kids at smaller schools that do great things.
DT: How has the rhetoric around the recent presidential election and Donald Trump's win influenced students that are or were thinking about applying to universities in the United States?
RK: For international students, Trump's administration is a cause for both concern and for action. Trump's promise to implement "extreme vetting" of Muslims and other immigrants to the U.S. will deter some students from applying to U.S. schools. This drawback raises concerns amongst students who fear facing bias and discrimination, and therefore we see an increase in students applying to universities in other countries like the UK, Canada and Australia.
DT: Are there any American universities that have fought against this reality and, if so, what did they do?
RK: Yes, certain measures have been taken by some universities. At present the universities have emailed students, parents and college counselors to ease and address any of their concerns and fears. The educational sector at the U.S. Embassy in Amman has also done its part in order to ensure that they alleviate any concerns faced by prospective students and their parents. The embassy has reached out to all college counselors in private schools in Jordan to let them know that the U.S. is a welcoming place, where people are respected.
All of the universities I came in contact with so far have always promoted equality and respect, regardless of any possible discriminatory criteria. All students get an equal chance, and their academic performance is what sets them apart. Until now, I have not received any kind of material that would serve primarily to fight against this "perception" as you call it, but I do not believe it is greatly necessary. I come in contact with many college counselors around the globe on a daily basis, and none of us ever doubted or suspected any academic institutions from the United States of not respecting the right of equality. I can but remain hopeful that the situation will not change.
DT: What are some other things that American universities should do to let parents and students know that they'll be safe and treated as equals?
RK: As this is a prevalent issue, which is a main topic of concern and is making headlines worldwide on a daily basis, universities should have a special section on their websites that talks about this, with ease to access so that parents and students—should they have any questions, comments or concerns—can find the answers easily. Universities should also present diversity as a keen attraction and provide anti-bias committees.
To an extent, they should keep doing what they've been doing. Most American universities are known for being safe environments for students to develop and become successful members of society. As for parents, who are always concerned for the safety of their children, they can get all the information they need through us, the counselors. So, if universities wish to augment their students' comfort, they could send the college counselors either more detailed informative leaflets or information about the internal rules of the university regarding the subject of equality, and we could pass it on to our students. This way, information will be spread evenly and everyone will be aware that they are awaited by an environment where equal treatment is a respected right.
DT: If you could make a pitch to American universities to encourage them to expand outreach to the Middle East, what would you say?
RK: To all American Universities: The Middle East knows better than anyone what it means to be a victim of the media's harsh judgements. Just like you give a chance to each of our students and they move on to make you proud of their further achievements, the Middle East as a whole is thirsty for knowledge. Expanding here would be the wisest decision you could make. Our children are motivated, strong and ambitious.
Above all that, they want to show the world that they are more than what the media portrays them to be. They want to show their power and their will to change the world. So, it is up to you if you want to help the world we live in develop and prosper. If you do, then branching out in the Middle East is the most ideal step you could take.
Author Perspective: Student
You Might Also Like