Collaboration and Innovation Central to Long-Term Success for Intensive English Language Programs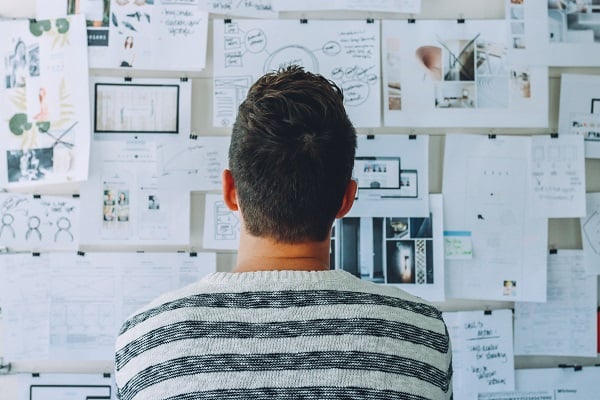 Intensive English Language Programs, also called Intensive English Programs (IEPs), are seen by many as an institution's gateway to the global student market. However, with recent significant changes to Saudi Arabia's scholarship program, colleges and universities are preparing for a significant decline in the number of Saudis—currently the fourth-largest foreign population enrolled at American institutions—coming to the US. In this interview, Cheryl Delk-Le Good reflects on the impact this enrollment decline is already having on the members of EnglishUSA—the association representing American IEPs—and shares her thoughts on how IEPs can remain nimble and viable over the long term.
The EvoLLLution (Evo): How is the change in Saudi scholarship subsidies affecting American Intensive English Program (IEP) providers?
Cheryl Delk-Le Good (CDLG): We did a member survey this past Spring and the results show that many of our 456 members have been affected. About 80 percent of them are seeing some decreases in enrollment from students who are sponsored by the Saudi Arabian government.
Those decreases in enrollment have negative impacts on our members' IEP programs. For example, there are hiring freezes going on—a lot of our member programs hire and staff adjunct and part-time faculty as well as graduate teaching assistants to adjust to fluctuating enrollments, and many of our members are reporting that they will not be able to rehire some of those part-time educators. The loss of revenue also means that some programs cannot implement desired improvements. They may have had plans to update some of their technology or increase services to students and some of those services or planned investments may be affected.
There are some positives to this shift, however. Enrollment shifts like this force programs to be more innovative and think outside the box. With the decrease in the large number of Saudi students, programs are actually seeing their enrollment become more diverse as they are less saturated by the Saudi market. Many programs are also looking to new and innovative programs and shorter term programs. With the summer sessions coming, a lot of our members' IEPs are hoping for an increased volume in those programs. Lastly, programs are launching focused recruitment efforts in other countries. A number of IEPs are still looking to China—not that that's new—but also increasing their focus on India and Vietnam, and looking to other countries in the Middle East such as Kuwait and Oman.
Evo: How must IEP providers evolve to ensure they're able to adapt to changing market conditions?
CDLG: There were enrollment increases in the past—Japan and Korea years ago and even Saudi Arabia in the mid-90's—that led IEP leaders to learn that we need to be nimble in our program offerings to adjust to the market.
Different programs attract different types of students and some programs may be able to offer more types of programs based on where they're located. Some of our city-based programs, for example, are able to offer some great programming for tourists, while others are pursuing the youth market and the 30+ market. IEP personnel have had to learn to adjust.
IEP directors are involved in admissions, recruitment, marketing, curriculum development, student services delivery and regulatory compliance. The director has to be competent in so many different areas, all of which play off and affect one-another. Directors have had to learn to adapt over the years and recalibrate when needed.
Evo: What does it take for an IEP leader to stay agile and flexible?
CDLG: Being part of a membership community where directors and marketing personnel come together and talk, and where different programs can reach out to each other, is incredibly valuable. EnglishUSA provides events that allow leaders to come together and meet other people who may be in the same city or in the same job but across the country. At our January and October conferences, our members and non-members come together to share best practices.
Conferences like these allow IEP directors and personnel to stay on top of emerging markets and shifts. Our members also attend NAFSA conferences and events hosted by the Department of State because it's vital for IEP directors to stay on top of market information and to be well informed. EnglishUSA helps in that way—we share recruitment and survey information with our members. IEPs know that you can't just jump into a new market overnight and many programs saw the writing on the wall in regards to the Saudi scholarship program. Many member programs shared those insights with their colleagues at events like ours. We knew that there would be some changes down the road and here they are—many programs prepared themselves in advance by identifying and moving into other markets.
Evo: What are some of the roadblocks IEP leaders can expect to face when it comes to ensuring that their divisions are constantly ready to evolve and move into new spaces?
CDLG: One major roadblock for all our members, whether they're institution-governed or independent, is cost. Recruitment can be very expensive. Going to fairs offered overseas by private, well-known companies with whom EnglishUSA has formed relationships is expensive during a time when revenues are down.
This is going to be the core challenge for our members. Upper management, for private providers, and senior institutional leaders, for campus-based programs, need to understand and commit funding for recruitment in new markets.
Evo: Looking across your membership, what are some of the most innovative projects you've seen institutions take on to facilitate growth?
CDLG: At the TESOL conference in April we hosted a Hot Topics session to share some success stories from IEPs across the country. Some programs are reaching out to the youth market and trying to decide how young to actually go. For example, some programs are looking at the market of 15- to 18-year-old teenagers. Several universities were selected among a pool of applications to work with World Learning to offer youth academies this summer. There is an interest in the youth market because programs host students in their language program and later on perhaps that student becomes interested in pursuing an academic degree at that institution. That market has become highly interesting to some IEPs but there are a lot of things to consider, such as liability issues.
IEPs are also offering innovative programs and short-term programs that allow them to serve so many different groups of potential students. There are some programs in some of the larger cities that have offerings designed specifically for tourists, like a short-term program out of Boston that focuses on the Freedom Trail or others that focus on the market of adults over 30.
At universities, the goal of IEPs is to integrate into the institution but there's an opportunity for IEPs to offer more programming for the institution. In the Hot Topics session, one leader shared how they are helping their institution bring more visiting scholars onto campus. There is an English proficiency requirement for the J1 visa for visiting scholars who aim to study and work on university campuses. Some IEPs have reached out to their campus administrations and said, "We can provide the service, we can do interviews, we can do the English proficiency assessment for the J1 Scholars Programs."
Some university-run IEPs offer a cultural language component for the visiting scholars and graduate students. Other universities are looking to increase their graduate students on campus and IEPs on university campuses are well-positioned to offer additional coursework or support coursework for the student. Some of these things have been happening for years but now more than ever IEPs are looking for ways to remain valuable to the institution.
Evo: How do you hope to see the American IEP space evolve over the next decade?
CDLG: What EnglishUSA has done well is advocating for getting the accreditation bill into place back in 2010 and helping our member programs ensure that they are compliant with those regulations. Through sharing best practices and standards, EnglishUSA is providing IEP leaders with a go-to organization.
Looking to the future, our challenge will be helping the programs that are seeking guidance on how to diversify their recruitment efforts. While a single organization can't go out and recruit for 456 members, we can continue to advocate for our programs with key stakeholders. We have been successful at forging and maintaining strong relationships with SEVIS, the Department of State, the Department of Commerce, as well as sponsoring agencies such as SACM. We want to continue to build those relationships and keep those lines of communication wide open.
Moving forward our focus will remain on advocating for our members, on ensuring that we are compliant with the government, and how we will strengthen our focus on helping our members help each other in recruitment efforts.
Evo: Is there anything you'd like to add on how American IEPs can remain agile and ready to shift at a moments notice?
CDLG: Being ready to shift at a moments' notice is so hard to do that I'm not even sure it's possible. However, staying informed and knowing that none of the programs is alone is critical.
Every program is experiencing similar situations and if we continue to be open to sharing our best practices, even though our members may be competing with each other, we can create a positive atmosphere to support agility and growth.
This interview has been edited for length and clarity.
Author Perspective: Association
You Might Also Like