30 Quick Tips for Attracting and Retaining International Students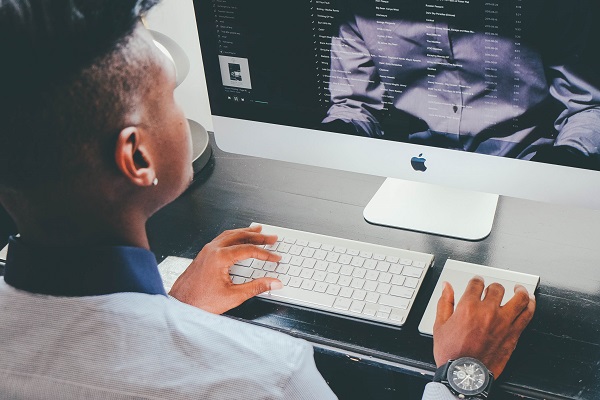 Over the past five years it seems that enrollment management officers across the US are looking at international students as more than just a way to increase tuition revenue and add diversity to campus. They're now realizing that international students are becoming a bigger part of the overall demand for US higher education and competing with US citizen students for seats in the classroom, marketing and recruitment dollars, and financial aid, to name a few things.
Unlike US students, most international students did not grow up, or go to school, close to a US university and usually have very little preconceived notions about things like whether a university is known for a certain program, has a strong football team or is known as a party school. Thus, just like meeting a new person for the first time, universities have a tremendous opportunity to make an initial impression on international students and their families.
Why Do International Students Enroll At US Universities?
Internal data has shown year after year that there are four main reasons international students have chosen to come to the universities that I have worked at: the university offers and excels in their particular academic program of interest, the university has real or perceived high academic rankings and a strong academic reputation in certain areas, the university is affordable or has scholarship opportunities, and the university has admission requirements that are attainable. In short, it's about quality, value, and access.
The same internal data has shown us what may traditionally matter to a US student when selecting a college—location to home, type of city the college is in, the campus "feel" or "fit" (i.e. how did a student feel on campus when they visited), and residence halls for example, may not be strong deciding factors for international students. Areas where perhaps US and international student values overlap are safety within the campus community and the strength of placement rates of graduates into jobs or graduate school after completing a bachelor's degree.
In my experience there a quite a few nuances of international student enrollment that vary from the traditional US enrollment management process. Here are my some of my best trade tips based on my experience of working with international student enrollment at three different institutions from both recruitment and retention perspectives:
Attraction and Retention
1. Be true to your university's core identity but understand we are working in a dynamic, competitive landscape. For example, if your institution is very focused on liberal arts, you have probably noticed an increase in student interest in STEM majors recently. Perhaps it's time for your faculty to look at a major change from Chemistry to Chemical Technology, or Biology to Biological Systems and Technology. Another example would be housing. If your institution has always required students to live on campus, you may have noticed push back from Middle Eastern students who want to live off campus for cultural and religious reasons; maybe it's time to look at your housing policy again. Also if your institution has always been focused on freshman, you may have noticed more and more international students starting at community colleges; perhaps it's time to focus on transfer recruitment.
2. Develop a three-year international enrollment plan and stick to it—results from your recruitment and retention initiatives can take three years to be fully implemented and productive to the point where you can actually see the fruits of your labor.
3. Work with your VP of Finance, Financial Aid Director and Graduate College Dean to beef up international scholarships, grants and graduate assistantships. Most international students need financial support in order to attend US universities.
4. If you don't already have one, develop an international alumni network that can reach out to current and prospective international students about their time at your institution, as well as what they are doing now in their careers.
5. Start a parent program for international students so international parents can be kept in the loop with what is happening on campus, as well as being able to use parents to help recruit students in their country.
Attraction
6. Work to improve your institution's rankings, in either the global ranking systems (ARWU, QS, Times), US News, Princeton Review, or Washington Monthly. It's very difficult to improve your ranking in all of these different systems, so focus on one or two that are the best fit for your institution. Like it or not, rankings are big part of the decision process for international students.
7. Put university resources into armchair and active recruitment. You can't make a bold statement of increasing international enrollment by 30 percent in three years without putting staff and financial resources into credential evaluation, immigration advising, recruitment travel and lead generation, to name a few things.
8. Get off the beaten recruitment path. Find pockets of international recruitment areas that are not saturated by all the tours and fairs already in those cities. Find some less traveled cities and schools to recruit in and get your message out there.
9. Work with your faculty to implement unique majors that are not offered at every institution, such as actuary science, biomedical engineering, kinesiology, hospitality management, industrial design, animal science, and genetics, just to name a few.
10. Develop at least three strategic partners in your top three recruitment countries. This is not just working with agents. My current institution does not work with agents, but we are able to work with in-country partners that can increase our brand awareness, reach out to our prospective students on our behalf, and nurture our transfer or 2+2 agreements, for example.
11. Find other ways to increase the awareness of your academic quality and value. Make sure your professional programs such as nursing, architecture, business, and engineering all have the highest professional accreditation possible.
12. Develop unique selling points for your institution such as a tuition freeze, degree plans to graduate in 3.5 years, free summer classes, or concurrent graduate enrollment, for example.
13. Focus your recruitment efforts on all three levels—ESL, graduate and undergraduate. While many institutions might only seek out undergrads, the international market is ripe with prospective ESL and graduate students.
14. Start recruiting international students that are already in the US. There are thousands of international students studying at US high schools, community colleges and ESL programs. Use your domestic recruiters to tap into these "local" recruitment options.
15. Develop a recruitment strategy that is broad and narrow at the same time. You need to focus both on your top country markets each year, as well as a diversity of countries, focusing on niche markets. You'll need to visit and increase your brand in these countries once or twice a year.
16. Start working with your marketing and communication team to develop a robust online presence, not only with your internal websites but also with other international higher education websites, as well as a social media presence in multiple countries.
17. Even if you are at a large institution, make sure your team is sending out timely, individualized communication through email and phone calls to your prospective, admitted and deposited students within 72 hours of inquiry. Students expect to get a specific answer to their individual queries in less than three days.
18. Make your application and admission process as easy and straightforward as possible. If you can have rolling deadlines that's even better. International students are on a different application cycle than US students; make sure you are aware of that in your application deadlines and admission requirements.
19. If it fits with your institution's mission, start recruiting international transfer students and develop transfer enrollment plans with both US and international colleges.
20. Work with your faculty to offer a variety of academic programs, but don't be afraid to admit what your institution is most known for. International students have a lot of options, and they want you to be honest with them when they ask what your institution's "top" academic programs are. Don't be afraid to answer that question directly.
Retention
21. Fine tune your orientation, class registration, placement exam, and academic advising structure to be internationally friendly. Don't try to squeeze international students into your US models – international students have unique needs and must be accommodated differently than US students for these student services.
22. Make sure on campus jobs are available to international students, and that on-campus employers are eager to take on international student workers.
23. Don't over promise and under deliver. The international students that I have seen that want to transfer out to another institution tend to do so because the expectation they had of the university community didn't match reality. For example, if your institution is in a small town, be sure to describe exactly how small your community actually is. Also if your institution offers a bachelor's degree in engineering, don't claim that you offer chemical engineering, or aerospace engineering. Be direct with what your major program offerings are.
24. Use your current international students on campus. Ask them what made them enroll at your institution, and start an international ambassadors club where prospective students can directly contact your current students.
25. Have clear four-year graduation plans for undergraduates. Within your four-year plans, be sure your faculty and advisers will allow for internships, co-ops and study-abroad experiences, and still be able to graduate in four years.
26. Ask your president to start a campus buy-in to internationalization of the university. Internationalization and international student enrollment need to be a priority of your president, and in the strategic plan, with specific efforts from the president's and provost's offices recognizing and embracing the benefits of international students on campus.
27. Work with your faculty on developing accurate English placement assessments and flexible curriculum degree requirements for non-native English speakers. Don't stick everybody in English Comp 101 their first semester and expect things to go swimmingly.
28. Invest in a dynamic International Students and Scholars team that can both navigate complex immigration policies, as well as be able to counsel international students through orientation, cultural adjustments, and issues on and off campus.
29. Make sure your international students have the opportunity to be involved in campus clubs and activities. Make sure international students have a voice through student government, and the university board of trustees.
30. Career, internship and co-op assistance is important. Make sure career and internship advising services are available to international students and your career advisers know about US employment law for international students, and are knowledgeable on careers and internships outside the US.
Author Perspective: Administrator
You Might Also Like