A Life of Learning: Diversifying Continuing Education's Audience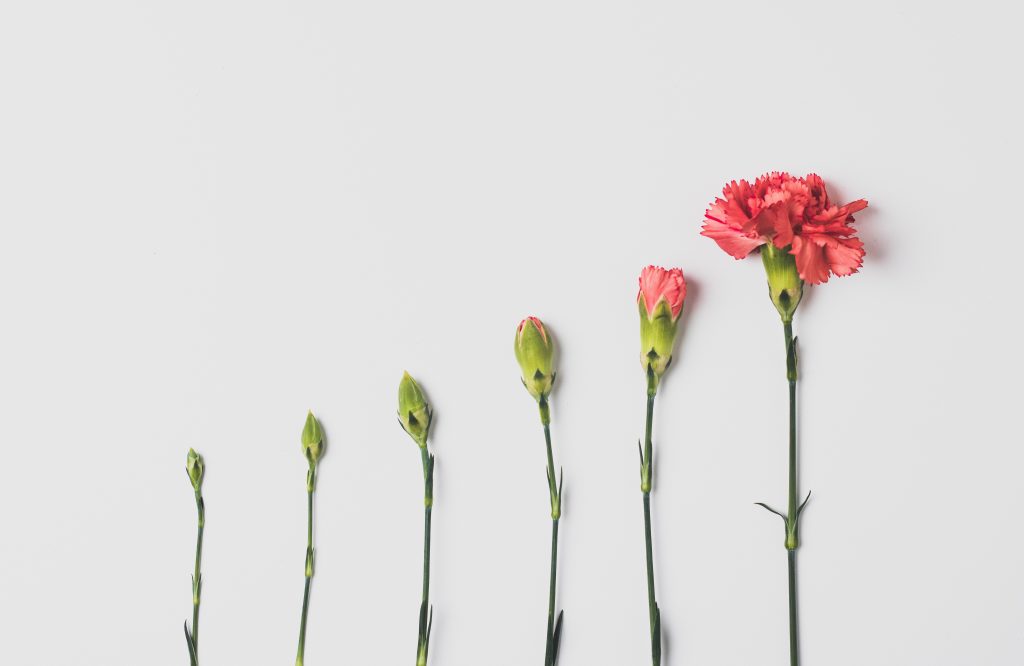 Continuing, Professional, Workforce and Online Education divisions have a wide mandate to serve learners whose needs aren't necessarily met by traditional, main campus programming. There are a wide and varied range of learners that fit this description—of all ages, at all levels of employment, at every stage of life. For future-oriented CE units, this presents a unique opportunity, so long as the pieces are in place to deliver a relevant experience to every learner coming through the door.
The EvoLLLution (Evo): Where can Continuing Education expand and grow in the next five years?
Ryan Torma (RT): It's a great time to be in Continuing Education. We are seeing a lot of learner and employer interest in the types of programs we offer. Currently, we are offering many programs in business areas like project management, writing and HR topics, as well as in technology spaces, with programs like cybersecurity, web development, UX/UI. And we continue to see opportunities for those programs to grow. We are thinking a lot right now about how to expand opportunities for learners whose employers pay for their education. And we are also looking at opportunities to expand programs for which learners pay themselves.
We work in the noncredit space where federally supported student loans aren't available, so funding is a pretty core issue for our learners. We are trying to understand how the payment source matters to program design such as when programs are offered and at what price point. It is a work in progress, but we think it can really shape how we approach future program development.
In our lifelong learning programs, which are enrichment programs oriented toward the needs of older adults, we have a core audience of retirees. These learners are free to take courses during the day. We are interested in developing programming that provides options for people not yet retired or partially retired. So, we are thinking about how the program structures might need to be different to meet those audiences.
Evo: What sorts of programs are offered to retired people?
RT: One of the many university-based Osher Lifelong Learning Institutes (OLLI) is part of our college. OLLI is a membership organization that allows people to participate in courses on a wide variety of topics. Many of the courses are taught by OLLI members. Course topics could be in areas like humanities, arts, current events, books, sciences or sports. We offer courses in four terms a year, and it provides a great opportunity for people to gather in community and learn with others.
Evo: What does it take to position a Continuing Education unit to serve the unique needs of so many diverse audiences?
RT: We offer a variety of programs to meet the various needs people have through their lifetimes. We have professional development courses similar to many other Continuing Education departments such as programs oriented toward people who want to make a step or pivot in their career. We also have programs oriented toward people in licensure fields that need CEs to maintain their license. And then we also have the enrichment courses offered through OLLI. We think about serving people throughout their lifetime and aligning our programs to needs in particular life stages.
In our professional development programs, many learners are new and mid-career professionals looking to add some skills and take a step forward. In our licensure CE programs, we see wide range of ages because people must maintain their license throughout their career. But as people tend to wind down professionally, we find that there is a transitional phase between working life and retirement life. That's the life phase we refer to as the partially retired person. Maybe they're working part time, taking on a passion project or maybe caring for grandkids. So, they are pretty busy; they have a different job, so to speak. But then as then people move into a fully retired state where they have less responsibility and more opportunity during normal business hours to connect with others in a meaningful way.
It's about aligning our programs with a particular life stage and particular needs as people advance in their lives. For example, one of our enrollment advisors was telling me that we have had an increase in calls from people who are empty nesters. The kids are moving out, and now they are interested in reinvesting in their career by taking some professional development courses because they now have the time to focus on it.
Evo: How have learner expectations and needs changed over the last few years, especially in what they want out of Continuing Ed?
RT: Prior to the pandemic, almost all our programming was offered in an in-person format. Like many institutions when the restrictions were put into place, we moved everything to remote teaching. What we've seen over the last couple years is really significant growth in the openness and interest in online program options. We saw through that forced time of being remote, a number of learners and instructors becoming comfortable with online delivery modes in a way they weren't before. And now they are telling us that online is their preferred mode, that it really meets a need for them. In our professional development programs, we are running experiments looking at offering both online and in-person options, and we are seeing that more people are registering for online than in-person.
In our lifelong learning programs, we are seeing demand for a hybrid mode because their needs are a little different. A number of learners are interested in getting back to in-person courses and the community gathering that goes along with them. And we are also seeing people who have really liked online and that it has allowed them to remain connected to the lifelong learning community. This has been helpful for people who may have transportation issues, health issues, who are travelling or who find themselves in other parts of the country and are unable to attend in-person. So many people have told us they really want online options to continue. Going forward, we are looking at a possible 60/40 split of in-person and online education in our lifelong learning courses.
Evo: Where have you seen the most growth in partnerships develop out of necessity for Continuing Ed students?
RT: We are seeing a lot of growth in our technology and project management areas. In our boot camps, a number of programs, like web development, UX/UI, and cybersecurity, have seen really significant growth over the last couple years.
Our agile and project management programs have historically done well and continue to do so. We tend to work with particular types of organizations. We have historically seen a lot of interest from small and mid-size organizations that maybe don't have robust internal training and development departments. So, we can be a great training and development partner for them.
Relatedly, we also work a lot with departments within state and local governments who see us as a trusted partner because we are a public university. We are also seeing some interest and enrollment from some large employers in the retail and healthcare areas, which are major industries in the Minneapolis/St. Paul market.
Evo: Have you seen a shift in the way CE leaders need to work to stand out to prospective industry and employer partners?
RT: In addition to having the right program at the right price, what we hear from employers is that they want to work with educational institutions with a reputation for quality and being easy to work with. The latter aspect can sometimes be a challenge, particularly for us as a large organization when it comes to working with other large organizations. It can be difficult for either side to find the right person to talk to, to address the question or to solve a problem.
Additionally, aligning processes such as registration, invoicing, meeting the employer-specific education benefit requirements and processes can sometimes be challenging to manage across institutions. Some of what we've seen in the rise of the education benefit management companies is an indication that employers are seeing education benefits as a really important talent strategy. But they also want to develop scalable solutions with partners.
For CE units like ours and at those at other universities, we have a great opportunity to meet employer needs with our programs, but we also need to make investments to become a really good partner that employers want to work with.
This interview was edited for length and clarity.
Author Perspective: Administrator
You Might Also Like