The Online Educational Environment is Rich With Possibilities for Employers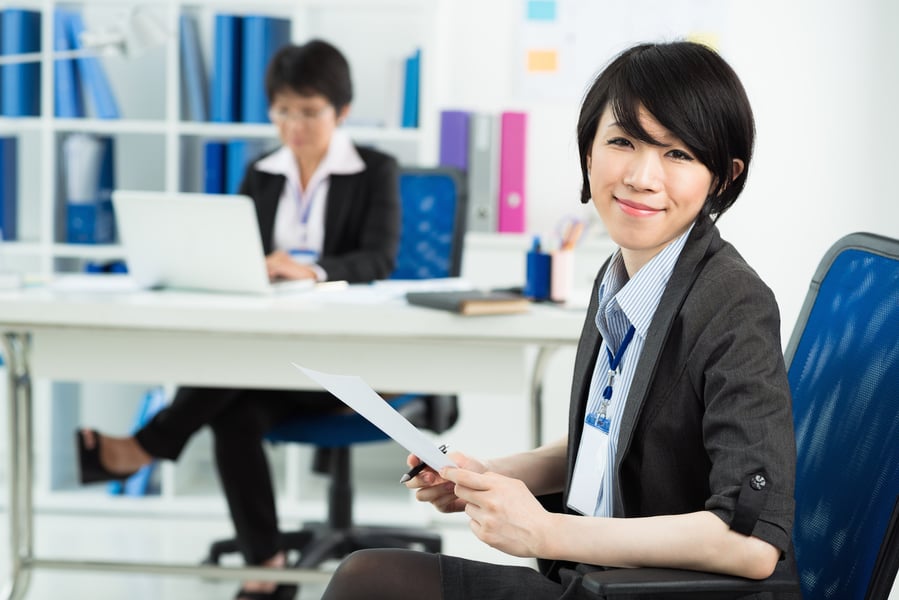 Employee education is a critical investment for employers in today's knowledge economy. Beyond contributing to an employee's capacity to grow within an organization, many employers feel that regular ongoing education is critical to their employees' capacity to simply keep up with all the changes happening in their industry. Tenaris, and its training division TenarisUniversity, has experimented with a number of different approaches to deliver high-quality ongoing education to its employees, and has seen the potential of the online environment in a way that few other employers have. In this interview, Rolando Lange shares his thoughts on the opportunities presented by all facets of the online education environment—including Massive Open Online Courses (MOOCs) and Small Private Online Courses (SPOCs)—and the impact these courses will have on the role universities play in online education.
The EvoLLLution (Evo): How have Massive Open Online Courses transformed the way Tenaris delivers training and professional development to its employees?
Rolando Lange (RL): Tenaris is an industrial company committed to the highest standards of training and education for its workforce. A firm belief in early adoption of cutting edge technologies and in making our company's training division—TenarisUniversity—an agent of corporate change has made it a natural leader in both real time and online educational technologies.
Our MOOCs allow thousands of learners in different geographic locations the opportunity to simultaneously take an online course taught by a distinguished professor. These are free and open to all who are interested. You can access our four MOOCs through edX.
Our Small Private Online Courses, or SPOCs, retain aspects of the MOOCs but limit the audience to a select group of individuals. The SPOC lends itself particularly well to multinational companies, like Tenaris, whose highly specialized employees are spread all over the world, but must be trained together and collaborate closely in their daily work.
In 2013, we started with a pilot SPOC on Thermo-Mechanical Processing of Metals, taught by a team of researchers at The University of Sheffield in the UK. Rather than sending 40 employees to the university, one course designer was sent to develop a private MOOC-based course, using the Moodle platform. This resulted in an 80 percent cost savings, and more importantly, made this training available to the specific individuals who needed it. The second session of the course was in edX edge (a private platform of edX), and will be offered multiple times in the future.
Evo: How concerned are you and your colleagues that these courses could reveal corporate secrets to competitors?
RL: Our courses are reviewed carefully so they do not reveal proprietary confidential content. Actually, we have two MOOCs for our customers' young professionals: Introduction to Oil Country Tubular Goods (OCTG) and Introduction to Running Pipe in Oil and Gas Wells.
At the beginning we were going to deliver them in a private mode but then we decided to open them to everyone interested in the topic. Most of the footage was coming from videos available in Tenaris's YouTube channel.
Evo: As MOOCs become more popular in the corporate education space, how do you think the role of universities will change when it comes to delivering customized training?
RL: As Jeanne Meister mentioned in an Association of Talent Development (ATD) white paper, "Far from being limited to higher education reform, the new learning style's most important legacy could be its impact on the world of corporate training."
MOOCs teach us the importance of corporate learning to be global, social, seamless, portable, interactive and mobile.
MOOCs mostly bring introductory content so I believe customized training will always be a training need for companies such as Tenaris that focus on differentiation. We prepare and train our experts to be on the top of the field.
Evo: What were a few of the biggest challenges of creating and publishing the MOOC training courses?
RL: There are three major challenges to creating and publishing MOOC training courses:
To define our MOOCs Portfolio – the courses that are part of our identity and we want to share with the world.
To design exceptional courses: Our MOOCs have in average 25 percent completion rate (compared to 4 to 7 percent average in edX)
To lead a marketing action plan: In our first MOOC, we had only 900 enrollees two weeks prior to the launching, and with a marketing campaign we reached 4,200 students.
Evo: How do you think online learning mechanisms (MOOC and Small Private Online Courses—or SPOCs) will change employee training
RL: Tenaris has developed a line of premium products and pursued a related strategy of product excellence, quality and technical expertise that differentiates it from competitors worldwide. This strategy of industrial excellence and customer solutions leveraging technical leadership in complex projects worldwide requires highly qualified employees who are constantly being trained and updated by the leading experts in the world. SPOCs permit this kind of training to occur despite the huge geographical distances.
One of the particularly dynamic aspects of our SPOCs and MOOCs is their use of the instructional methodology microlearning, interactivity and social learning which training experts increasingly claim has concrete positive learning results, especially for today's digitally minded population. Microlearning breaks up concepts into short learning chunks, often with brief videos, followed by interactive activities, which allow the student to test their comprehension. Microlearning provides students access to blogs, forums, and other active and social learning opportunities. The format puts the student at the center of the experience, giving them more control over what, how and when to learn.
Author Perspective: Employer
You Might Also Like