Public Institutions Must Step Up Online to Serve Adults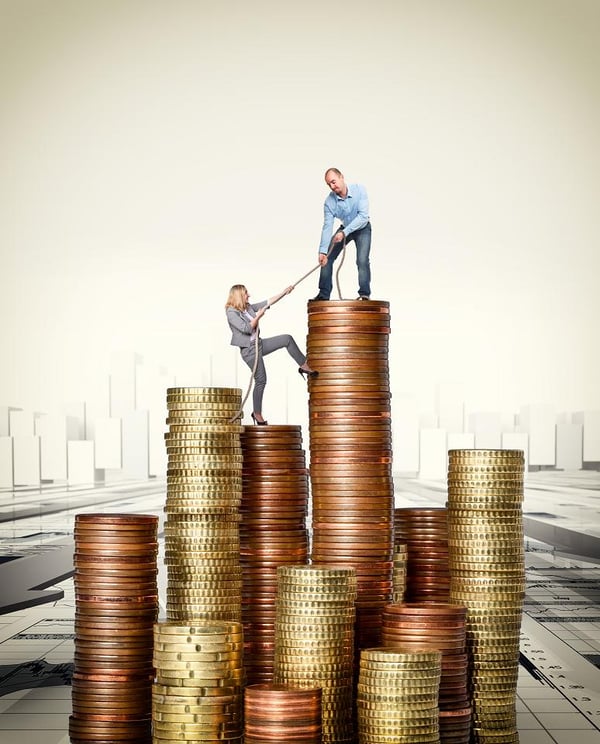 One of the great questions floating around higher education today is, "How it can be that students are graduating with so much debt?"
There are many passionate arguments, but for me they can be reduced to a pretty simple correlation. Today, many more people need a degree to get well paid employment. This means more people than ever before are going to college.
For the most part, public higher education is "capacity locked" by their physical campus, and with state budget cuts, cannot grow their capacity. They also do not believe they should or need to reach remote adult learners who never completed their degree or who want to earn a master's degree while staying in their community. So the market intervened to serve online students using solutions that do not demand a campus. We are lucky the likes of the University of Phoenix did this using high prices (compared to most public providers), average quality, and high margins to finance the market development, technology development, teaching methods, and faculty education. Unfortunately, some of those who did this also focused more on return to investors than on student success.
So why, you ask, are we lucky? The good news is that multibillion-dollar capital investment is no longer needed to make high quality online feasible at a fair price, we know how to do it. This means that public universities can now offer high quality, online degree programs at a very fair, in-state price and still be economically self-sustaining. It also means that adult learners can go back to school at a fair price, in their communities, without having to pay for housing or give up their incomes.
We can look to the Colorado State University system's Global Campus as a wonderful example of that. It has grown from zero to nearly 6,000 students, with low tuition and high success. In three years it has paid back all of its startup costs and grown from seven to fourteen degree programs, and now produces a surplus to help offset state funding losses at the other campuses.
We can also look to CSU's Fort Collins campus' online offerings through CSU OnlinePlus. OnlinePlus (created by CSU's Division of Continuing Education) offers 34 Colorado State research campus degree programs, 24 certificates, and many non-credit programs online to more than 10,5000 students, and is also self-sustaining.
With both OnlinePlus and Global Campus, the CSU system has demonstrated that it can create and deliver high quality online degrees that are self-sustaining, easily serve more than 16,000 students per year, and are priced to keep student debt as low as possible. This proves that high quality, public state university providers can offer in-state tuition prices for anyone in the world.
The growing student debt reflects growing higher education demand, shortage of supply, price increases and the cut-backs in state support of traditional campuses; not to mention a few unscrupulous players who have found loopholes to the 90/10 rule, which limits for-profit institution revenues from federal student aid to 90 percent, to boost investor profits. The solution is competition from public providers at in-state pricing—a system that can grow to serve the needs of millions of adult students.
If the Harvard Extension School has been able to provide low tuition and high access for the past 100 years, why can't every member of the Association of Public and Land Grant Universities do the same? At Colorado, we did.
Author Perspective: Administrator
You Might Also Like