It Takes a Village to Make a Village: How to Make Online Learners Part of the College Community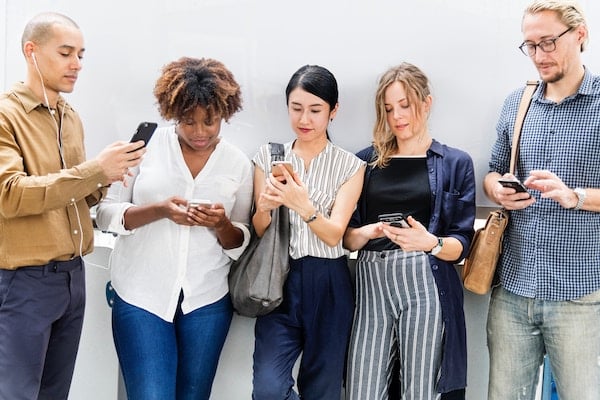 It is often assumed that it is the role of the online department to create community for online students, but I believe it's the role of the entire institution to ensure the culture and systems to enable faculty and staff to create and sustain community for all students (online and on-campus).
While it's true that team members in the units dedicated to online studies tend to be better versed in the needs of the online learner, they cannot be working alone to create and maintain a welcoming and supportive environment.
One important caveat I've learned from our students is that community may mean different things to different people. Some students want to meet a few classmates with whom to engage in and work through the program. They may stay friends after they end their studies. Others want more connection with faculty. Some prefer to feel connected to the department or institution because of familial tradition, and prestige of the institutional brand.
In the case of the programs I administer, many of the business and operational items related to students' academic experience—term dates, academic calendar deadlines, fees, tuition, etc—are out of sync with the parallel campus-based practice. To help address this, we ensure online students receive diligent communication from the online department to help students to feel supported and connected to the institution.
However, online students also receive communication from campus offices intended to help them feel included that includes information about dates and deadlines that do not apply to them. The confusion that ensues as they call various offices (who may not be aware of the communication the student is asking about!) takes their valuable time and disenfranchises them quickly.
Institutions endeavoring to build community must make recognizing their various constituents in their respective locations a priority. It matters that the university leadership recognize the online programs (including faculty and students) when speaking about the institution and its impact. It is important that division leaders plan for and acknowledge the needs of online students in their business processes as well as communications. Due to the newness of online at many institutions, the processes for online practice are secondary to traditional campus-based practice. Careful planning, policy and procedure implementation, training and communication are required to ensure inclusion of online students.
This may seem rather simple but it's very difficult for many to manage appropriately. The efforts of online units to foster online social spaces, present in-person events, support online student government and more can easily be foiled by the confusion and disconnect that comes from disparate and disconnected communications coming from the institution.
Best intentions to be inclusive can also disable an institution's ability to build community. For example, sending online students announcements through email about an employer coming to campus can seem inclusive to the sender. However, for the student who is hundreds of miles away and who may not have resources to travel, this emphasizes that they are "missing out." There can be two alternatives to this method. The first is to exclude the online set in campus related communication that doesn't engage them or is superfluous. The second is to create virtual or online events that have the same effect as a campus event.
While I say this, there are events and activities that occur on campus or in other locations that can excite students about their relationship with the institution and foster community that lasts beyond their terms of study. When a team or organization has success, the students will be proud to learn of it. For example, sharing the news of a team winning a business plan competition may increase online learners' confidence in their peers. Providing communication about sports schedules at home and away allows students awareness of the institution's activity beyond their participation and in a way in which they can have a shared awareness with others. Invitations to events or activities in their areas including (but not limited to) "away" games for sports teams or non-campus based events for other presentations can engage students and help them feel connected to the institution. We have had success alerting students to alumni events in their geographic locations so that they can connect with generations of graduates who have affinity for our school.
The people closest and most familiar to the online students are often those working in the online department or unit. As such, for the rest of the university to understand the needs of online students, those team members—from the leader to front line staff—must advocate for their presence in meetings across campus relating to institutional business processes that affect their (and all) students. These include meetings focused on financial aid, registrar or bursar policies, student accounts, information systems, commencement and academic affairs (to name a few). Online unit leaders must also effectively communicate the impact the online unit provides for the institution as it works to fulfill its mission. This ensures that institutional leadership recognize the contributions of their online divisions and understand the needs of the online students they may not see regularly.
When the leader of the institution recognizes the multiple student types under their service—both campus-based and online—students know that they are an important part of the university community. The recognition enables the activity of the units across campus to support the message through their intentional actions as mentioned earlier. Staff and faculty in the online department who work to foster community building through social media channels (existing or home grown), online live or face-to-face live activities, will find that the affinity students feel for the institution can be the foundation for increased community building through their efforts.
Online learning is still considered new to higher education. Yet, it is no longer novel for the students enrolled in these offerings. For institutions to successfully build community, intentional culture building, systems and process implementation and communication must occur at all levels of the organization designed to address the needs of all the students being served.
Author Perspective: Administrator
You Might Also Like