Hurdles to the Improvement of Online Courses and Programs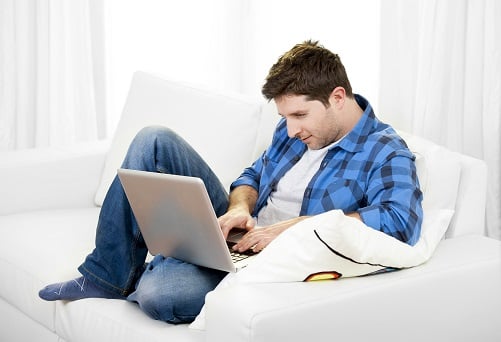 In two recent articles written for The EvoLLLution (found here and here) on semester-length, fully-online college coursework, I discussed the challenges many community colleges students face in an online learning context, particularly those who are male, ethnic minority students and those with lower entry GPAs.
In those two articles, I discussed potential strategies and resources that could help improve online student success and completion. For example, incorporating early warning systems into online courses in order to identify and intervene with individual students who are struggling, or incorporating the teaching of self-directed learning skills into online coursework.
In my most recent article, I identified three specific strategies that institutions could put into place to improve online courses for these students:
Better development of online learning skills
Stronger connection between students and instructors
Greater attention paid to creation of high-quality online programming
This follow-up article discusses some of the most significant hurdles standing in the way of implementing these strategies.
Nearly all of these strategies require a substantial outlay of time from faculty and student advising staff, as well as extensive faculty training and support. For example, well-regarded online courses are often designed through a team-based approach, with faculty collaborating with instructional designers, technologists, librarians or student advisors to develop an effective curriculum. Similarly, effective online instructors develop and promote strong interpersonal connections within their course, which requires not only up-front professional development for faculty, but also requires instructors to devote a substantial amount of time throughout the course.
Early warning systems are also becoming increasingly popular, but the extent to which this strategy helps students succeed in online learning largely depends on the quality of follow-up support instructors and advisors are able to provide.
The extent to which the typical college supports its faculty in designing and teaching high-quality online courses is unknown. Most community college systems have already expended substantial resources to support online course design, faculty training, advising services and technical assistance. However, most of these supports are provided on a passive basis, rather than being proactively integrated into the everyday activities of students and faculty. Of course, recent research suggests this proactive approach is necessary in order for such supports to have sustained effectiveness. In particular, studies in the community college setting suggest that most faculty are left to design online courses on their own and keenly feel a lack of training and ongoing support.
In general, creating more in-depth, systematic and proactive supports for online faculty and students will be expensive. These supports will require not only substantial start-up costs — investments in technology, course design and instructor training, among others — but also recurring costs (such as those resulting from increased coordination demands and technical support).
This could be a particularly strong hurdle for colleges with insufficient funding that have expanded online courses as a cost-saving strategy.
Author Perspective: Educator
You Might Also Like